Planning a destination wedding in the mountains? You can get it done on a budget in Himachal Pradesh. The hilly state has properties with sprawling lawns that overlook breathtaking views. Instead of booking a banquet hall worth lakhs within the limits of the city, you can book all the rooms in one of these properties and the lawn will be all yours. And on request, the properties can prepare meals of your choice too and get the decorations done. From the right space to all the arrangements, you can get everything under one roof that too with an amazing view. It's that hassle-free. So, which are the best properties in Himachal Pradesh for a destination wedding? Here are 5 options:
1. Baikunth Resorts, Kasauli
Have your wedding in the lap of the Himalayas at Baikunth Resorts in Kasauli. It is located conveniently at just around 6.5 hours from Delhi. The resort has a spacious lawn for conducting all wedding rituals. To accommodate the guests, it comes with spacious cottages that open up to gorgeous vistas. The resort offers special wedding packages too.
Website | Here
2. Kasauli Hills Resort, Kasauli
Kasauli Hills Resort can be another ideal option to plan your big day. The resort serves a wide array of Chinese, Indian and continental food to help you plan your menus with ease. The dining here comes with a buffet section too. The lawn is the perfect place to conduct wedding rituals.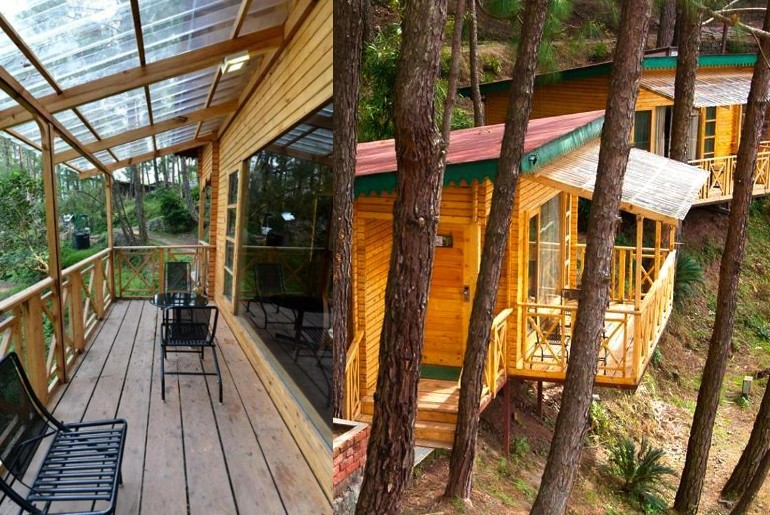 Website | Here
3. Kamna Hills Resorts, Gahan
This boutique resort has rooms with enormous windows that overlook the mountain valley dotted by pine trees. It sits in the heart of a lush green forest at a far cry from the hustle-bustle. The premium and deluxe rooms here come with 4-star facilities like wooden flooring, coffee and tea maker, hairdryers and televisions. The lawn can be utilised for wedding arrangements.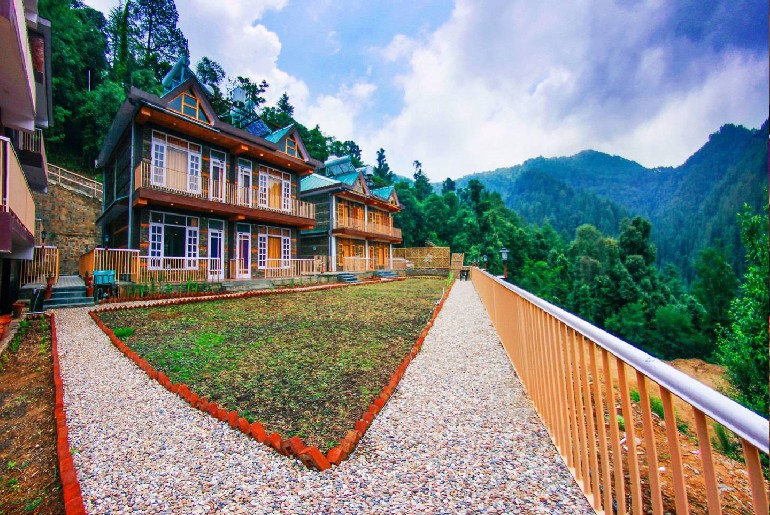 Website | Here
Also Read: Here's How Much A Destination Wedding In Rajasthan Will Cost You!
4. Persimmon Farmstead, Manali
Soak in the mountain air, the clear blue skies and the dreamy terrains of Manali by booking your wedding here. Run by a family, the hotel will ensure that all the facilities are provided to you in a personalised, homely way. It has a splendid outdoor garden and outdoor barbeque.
Website | Here
5. The Mother's Riverfront, Tirthan Valley
Want to have your wedding on a sweeping lawn right by the cascading Tirthan river? The Mother's Riverfront will come to your rescue. Set amid the Dhauladhar Range, the location is one of the best for a postcard-perfect wedding. There are cottages on the lawn for the accommodation of guests.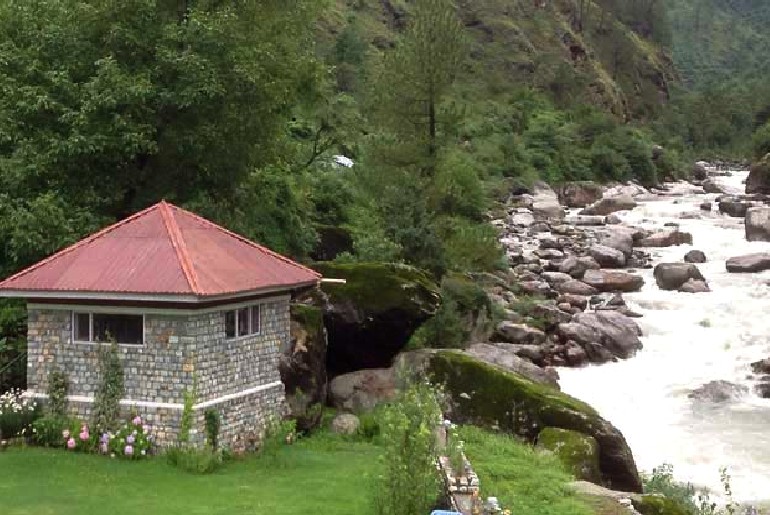 Website | Here
Also Read: Planning A Destination Wedding In Goa? Here's How Much It Will Cost You!
So, which among the above is your pick?