I'm sure you'd all agree that Goa is paradise on earth. The clear blue waves, white sand, gorgeous sunsets, imposing coconut trees, delicious coastal cuisine and the chilled vibes attract people here from all over the world. And if you think you have experienced all you can here, then let's tell you that you have one more reason to visit this beach abode. You can now dine 160 feet up in the air at Goa's sky dining. Witness the picturesque views of the Anjuna cliff looking for the shores as you gorge on a scrumptious gourmet meal and sip on refreshing drinks.

Sky Dining In Goa
Located right behind the NYEX Beach Club, at the edge of the Anjuna Cliff, Sky Dining promises to offer you an extraordinary experience of dining 160 feet above in the sky. The restaurant dangles in the air and is suspended by ropes. The table has 22 people seating capacity and rotates to 360 degrees, so you can enjoy an aerial view as you savour your delicious food. If you want to make your experience an exhilarating one then you can recline your four strapped seat to 180 degrees and get the feeling like you're on a crazy ride at an amusement park.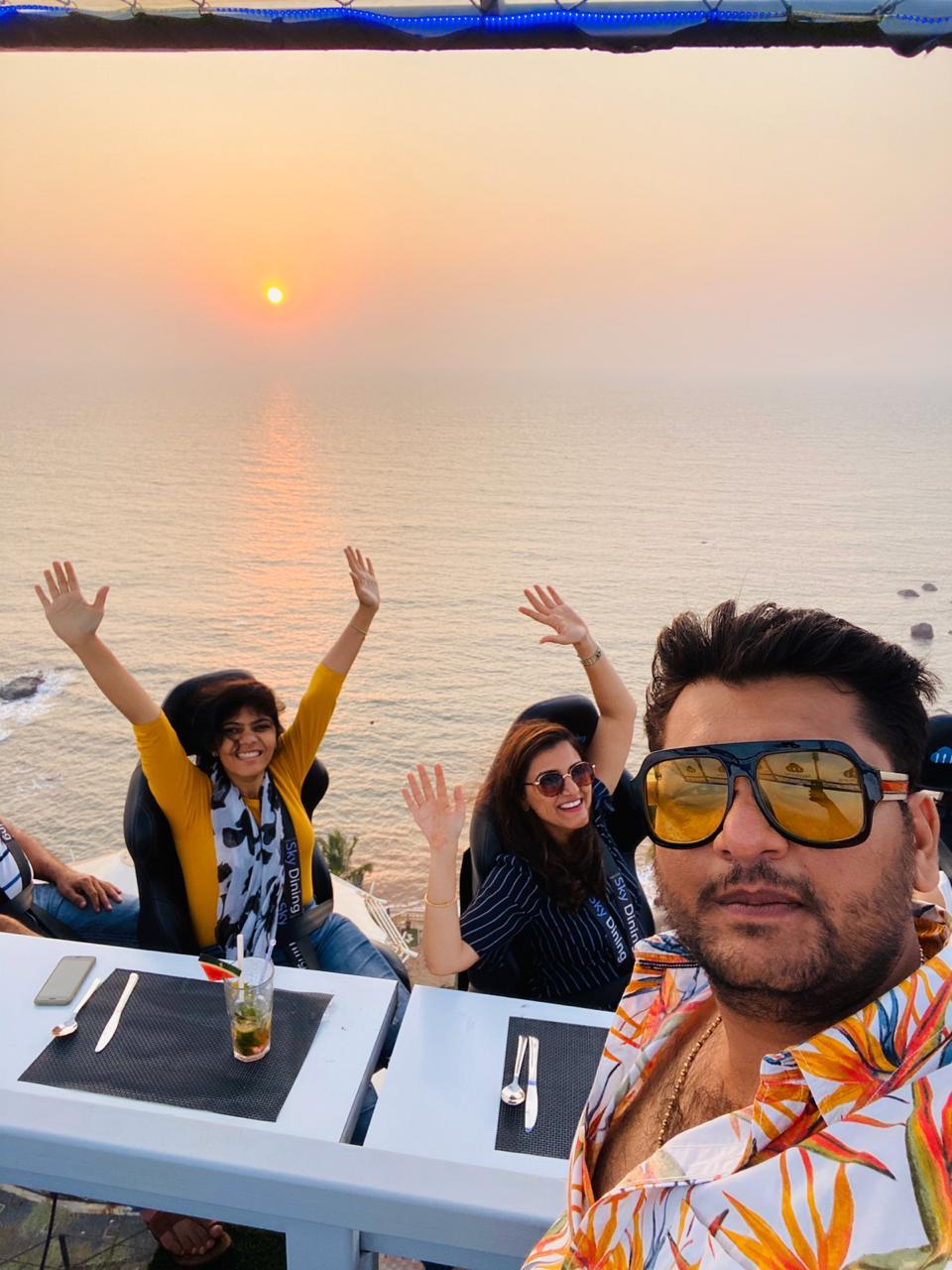 The sky is no longer the limit! Experience delectable food, luxurious service and the best of nature, 160 feet above. As you enjoy your meals, soak in the cool breeze, watch the sunset and starlit skies. Whether you want to have a romantic date or a wonderful time with friends, it's a once in a lifetime experience in Goa, that you must opt for.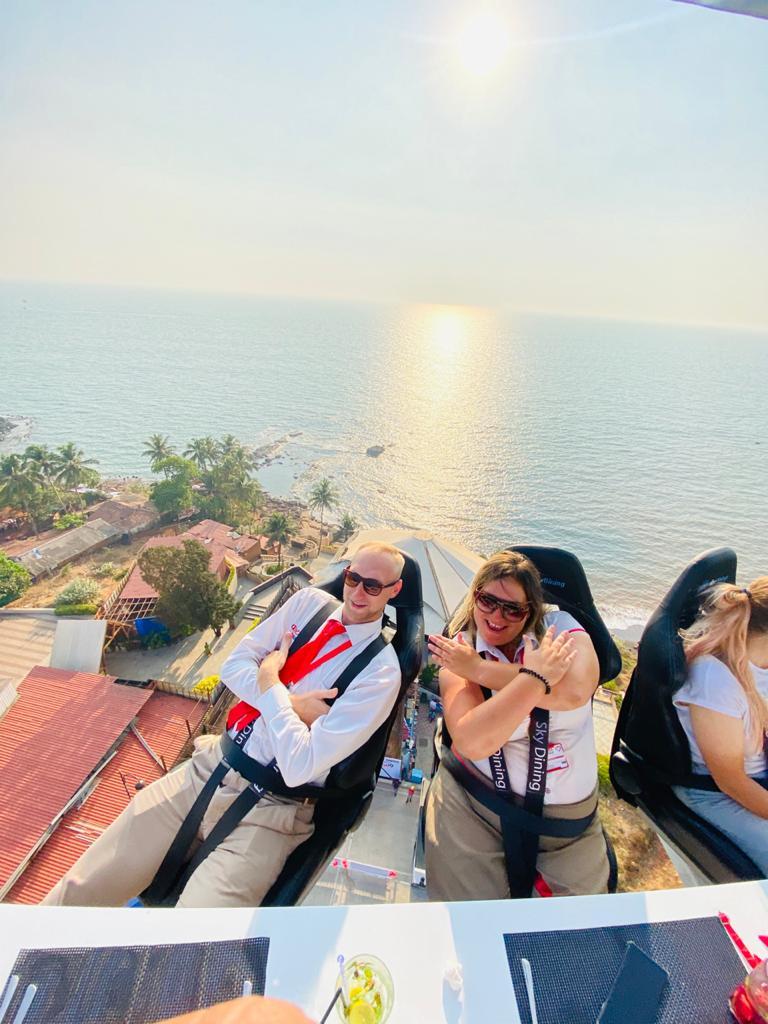 Also Read: Goa To Get 2nd International Airport In Mopa In Three Years
What's More?
If you're still a little sceptical about the prices, then let's tell you the breathtaking views and unique dining setup will offer you the opportunity to create memories worth a lifetime. The best part is, Sky Dining is currently offering you a launch discount of 25% on all bookings online. So this is a great time to make your plans to Goa and reserve that much-awaited Sky Dining experience.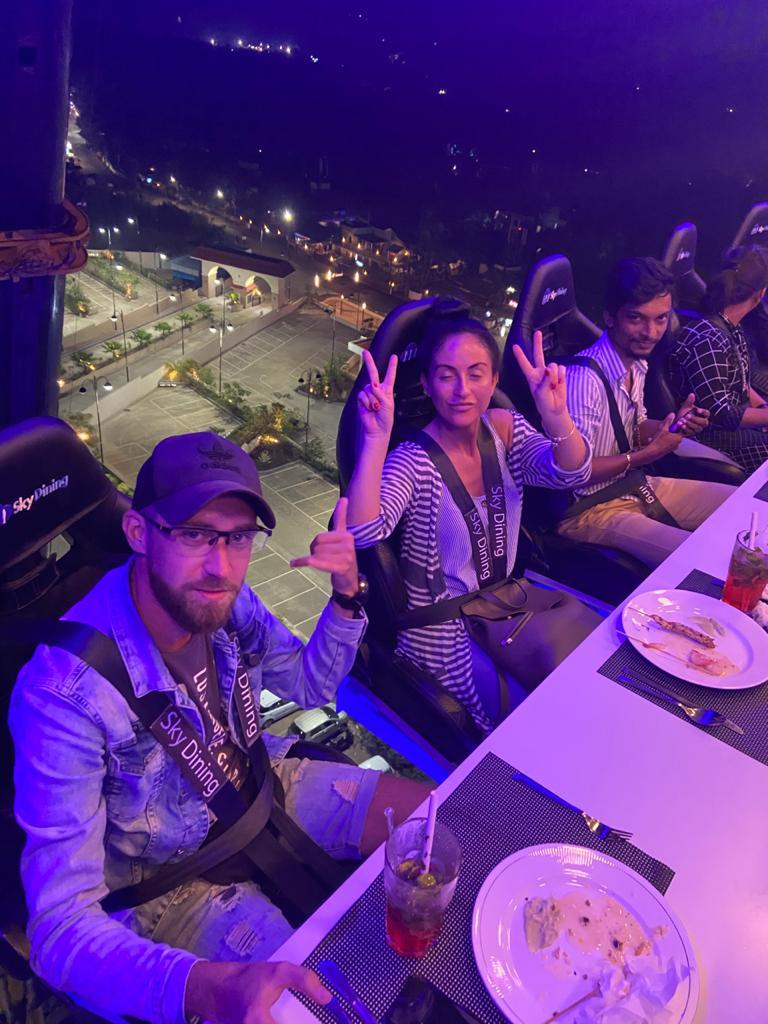 This a whole rounded experience that offers Brunch, Lunch, Sunset Sessions and Dinner packages for 30 to 60 minutes dining sessions. There are even add ons for special occasions like birthdays, anniversaries, proposals, corporate meetings, parties and even Valentine's day. This is a flexible experience where you can actually get the best of luxury and nature and create beautiful memories that last a lifetime.
Deets
Address: 133, Anjuna Mapusa Rd, Opp. Parking of Rock Beach, Dmello Vaddo
Contact: +91 76 98 18 1000
To know more click here