With the commencement of the new academic semester in schools throughout the UAE this week, you've probably noticed a shift in traffic patterns on UAE roadways. Here are the main traffic regulations to remember while driving in a school zone or encountering a school bus on the road. So, if you are driving in UAE, here is the list of rules which you need to follow around school zones and buses. 
1. You Should Maintain The Speed Limits Near Schools 
Given the possibility of children crossing the street, speed limits in school zones are often lower than those in other parts of a city. Additionally, interactive speed signs are present at several locations across Dubai, which helps enforce the posted speed restrictions. You may be subject to penalties between Dh300 and Dh3,000 if you are detected by radar while driving beyond the established limit. 
2. Not stopping at the "stop sign" for a school bus
The yellow colour of UAE school buses serves as a distinguishing feature. They are also equipped with stop signs that protrude from the side whenever a youngster is ready to get out. To guarantee the safe and secure crossing of pupils, Abu Dhabi police instructed drivers to stop once the bus driver flashes the "stop" signal and to maintain a distance of at least five metres earlier this week. Ten black points and a Dh1,000 fine will also be assessed to offenders. So, be careful if you are driving in UAE.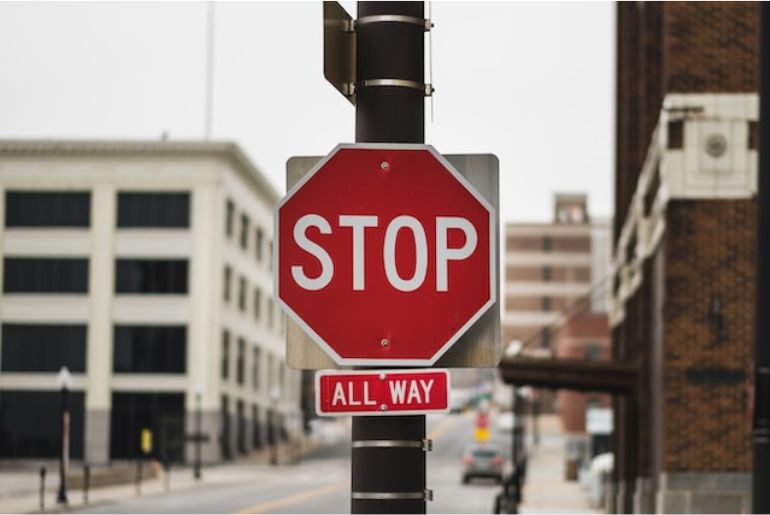 Also Read: Driving In The UAE: 8 Things That Can Get You Arrested
3. Kids occupying the front seat
If you are driving in UAE then keep in mind that the backseat should always be where your children are seated. According to Federal Traffic Laws Article 49, passengers in the front seat must also be at least 145 cm tall and at least 10 years old. The traffic rules of Abu Dhabi state that anybody who violates them will have their cars seized. However, must pay Dh5,000 to get them freed. 
4. Not allowing pedestrians to pass
In addition to driving cautiously and stopping anytime, you observe a pedestrian waiting at a crosswalk. Therefore, you must obey the speed limit while driving through a school zone. Six black points and a Dh500 fine will be assessed for failure to stop at a pedestrian crossing.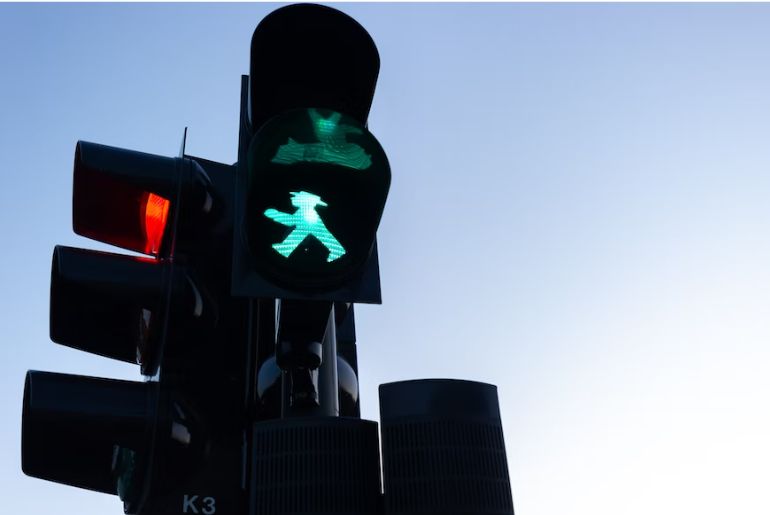 Also Read: Pay Up To Dh10,000 In UAE For Leaving Children Alone In Cars
5. Seatbelt is Mandatory If You Are Driving In UAE 
Even if your kids are in the backseat, you still need to make sure they are buckled up securely. Children under the age of four must ride in a child safety seat. In contrast, older children must ride in the backseat with secured seat belts. As per Ministerial Resolution No. 178 of 2017 regulating traffic control regulations. A Dh400 fine will be assessed to parents who let kids ride in the backseat of a vehicle without a child seat. 
Also Read: Expatriates In The UAE Can Now Sponsor Children Up To 25 Years