The much-awaited Fitness challenge of 2020 is here. Yes, we are talking about the Dubai Fitness Challenge. Launched by His Highness Sheikh Hamdan bin Mohammed bin Rashid Al Maktoum, this challenge helps you to enjoy fun activities while improving your fitness regime. The best part about this challenge is that it has free virtual classes for everyone.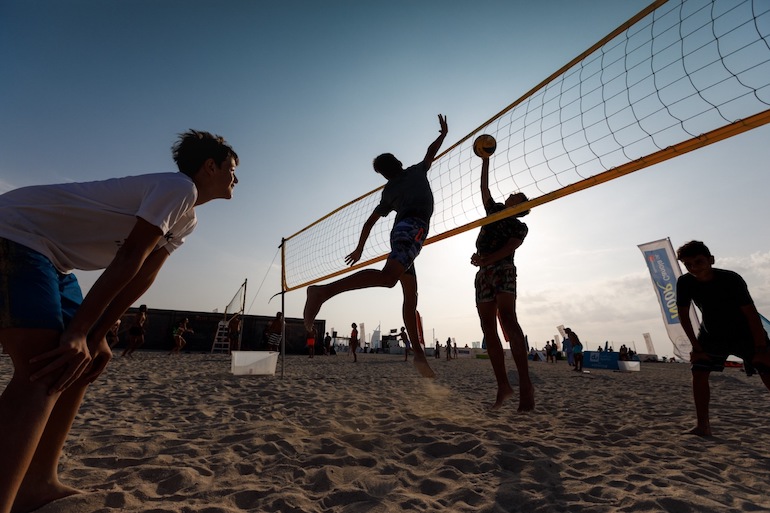 Just Remove 30 Minutes To Enjoy A Plethora Of Virtual Sessions At Home For Free
Launched in 2017, Dubai Fitness Challenge has a plethora of virtual and physical events including sports, health and wellness activities that you can choose. If you are already looking forward, then hurry the challenge has already begun! You can register at https://www.dubaifitnesschallenge.com/ and choose from a list of varied activities that the challenge has to offer. Just commit 30 minutes a day to be a better version of yourself.  
In terms of the activities, this year keeping the pandemic in mind, DFC has a focused majorly virtual sessions. It marks the return of its "Find Your 30" virtual content hub. The free-to-access content hosts a wide range of fitness content. It also has inspiration and trusted information for you to set your workout regime.
The Dubai Fitness Challenge Is Designed Keeping All The Ages And Abilities In Mind
The best part is that it has been designed keeping all ages, abilities and fitness levels in mind. So whether you are 10 or 60, you can take part in the challenge. On this, His Highness Sheikh Hamdan bin Mohammed bin Rashid Al Maktoum, Dubai Crown Prince and Chairman of The Executive Council of Dubai said,
"The return of Dubai Fitness Challenge is a testament to the emirate's resilience and its commitment to rebuild a stronger and happier society by embracing the benefits of fitness and wellness habits. When we create the right habits and make them a part of our lives, we have the opportunity to truly transform ourselves. Dubai is a city that recognises the importance of physical, mental and social well-being, and constantly strives to provide everyone opportunities for an active lifestyle. All it takes for you to succeed is an unyielding pledge to enjoy 30 minutes of activity for 30 days. I challenge each and every one of you to embrace your fitness journey and make a difference in your life. Together, let's make the UAE the most active country in the world."
If you are looking to work out in the open, then the DFC 2020 has three dedicated fitness villages. They are located at Kite Beach, Al Khawaneej and Dubai Festival City Mall. Furthermore, you can also check out 10- varied community-centric fitness hubs and over 2,000 classes in 150 locations.
Hurry, put on your shoes and it's time to get fit, better and best!