Ever since Dubai opened its doors for visitors last year, travellers from varied countries are flocking to the emirate and how. And thanks to that, Dubai International Airport became the world's busiest airport for international flights in May, as per the aviation intelligence firm the Official Airline Guide (OAG).
Also read: UAE-ites Can Now Fly Directly To Santorini For AED 179 ONLY
Istanbul's Ataturk Airport Bagged The Second Spot With 1.3 Scheduled Seats
Dubai ranked first on the list with 1,895,866 scheduled seats, and Istanbul Ataturk Airport came second with 1.3 million scheduled seats. Hamad International Airport in Doha, Schiphol Airport in Amsterdam and Frankfurt airport made it to the top five list. London Heathrow Airport, which was the busiest airport in 2019, slipped to seven positions because of the pandemic. Well, while Dubai topped the list, it also made its position in another top 10 list.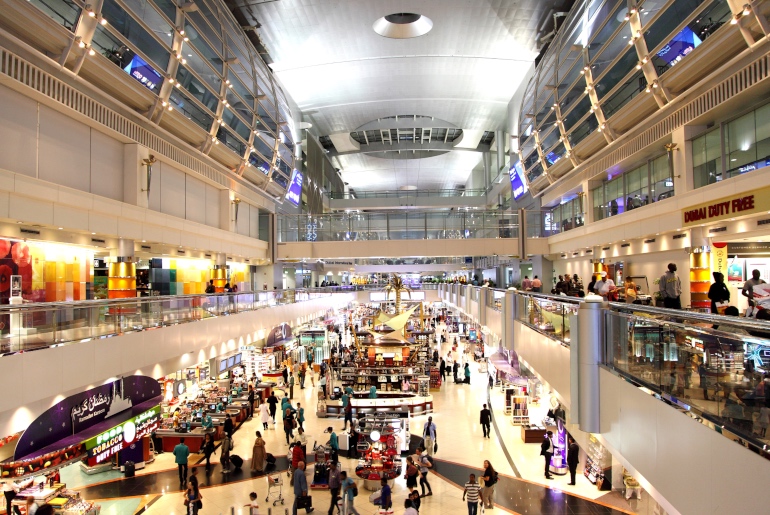 Dubai Also Grabbed The Eighth Spot At The Top 10 Busiest International Routes
Dubai grabbed the eighth spot at the top 10 busiest international routes, with flights from Cairo to Dubai and Cairo to Riyadh featuring on the list for May. Dubai to Riyadh was also one of the most popular routes for air travel.
Also read: Travellers From UAE Can Enter Saudi Arabia From 30 May; Institutional Quarantine Mandatory
In terms of the busiest routes, four US routes made it to the list, but no European air routes ranked in the top 10 list in May. As per the reports in OAG, the busiest path was from Russia to Ukraine. The data reveals that more than 285,000 travellers flew from Moscow to Simferopol, the Crimean capital located in Ukraine. Besides this, the route also ranked second for travellers flying in the opposite direction, with more than 197,000 seats booked.
Also read: This Dubai Supermarket Delivers Mangoes In A Swanky Lamborghini
Flights to San San Juan in Puerto Rico from Orlando, Florida, was ranked as the third busiest international route in May, followed by Cairo to Jeddah.