Summer is here and that also means its the time to binge on sweet, juicy, mangoes. The 'king' of fruits certainly deserves a special season and now, a supermarket in Dubai has gone a step further. Pakistan Supermarket in Karama delivers mangoes in a sassy Lamborghini. Yes, you read that right! Read on to know more.
What Is The 'Mangoes in Lamborghini' Service?
'Mangoes in Lamborghini' service started off in June 2020. The supermarket kicked off the initiative in order to do its bit to cheer up the grim atmosphere during the lockdown. "2020 was a tough year of all of us and especially for kids. Being a parent myself, I wanted to do something to cheer up kids and spread happiness. That's when we tied up the mango season with an exciting service like this", recalls Jhanzeb Yaseen, owner of the supermarket.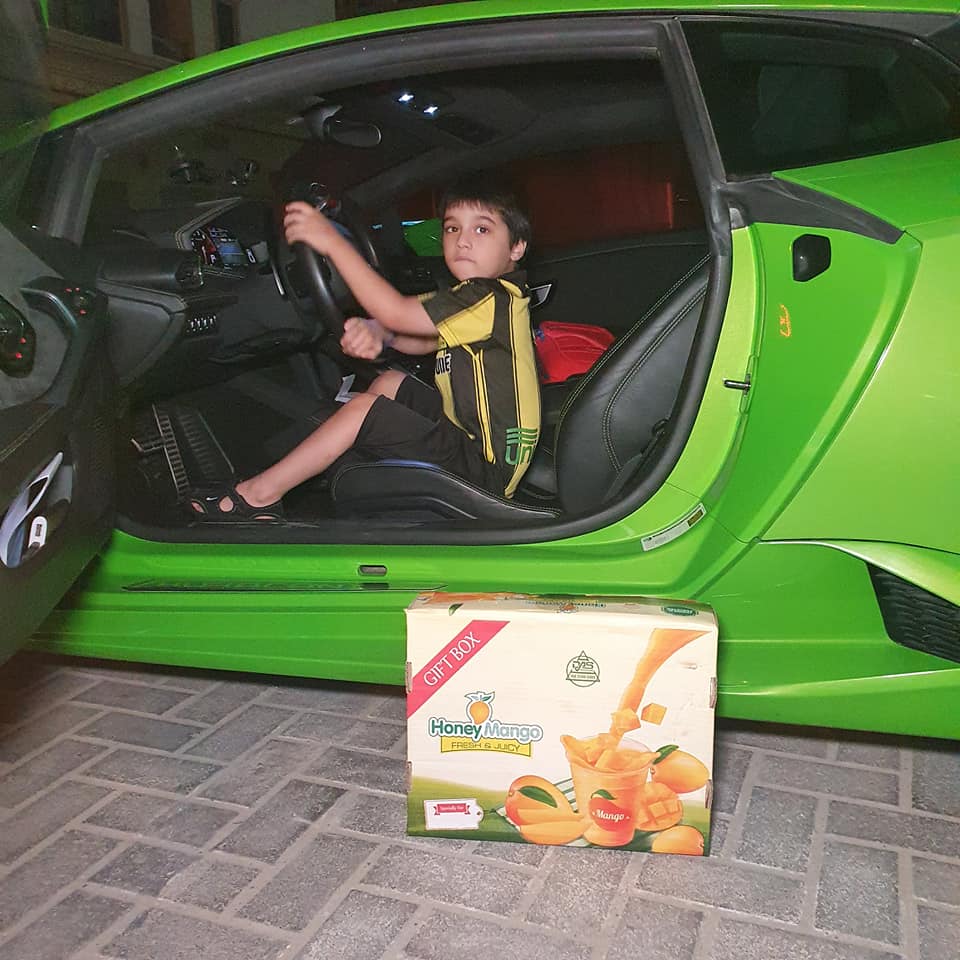 How Does The Service Work?
The service is open to all Dubai residents and is available across all 12 branches. All you need to do is drop them a message on their Facebook page (Pakistan Super Market). An agent will then share the price list with you, from which you pick the mangoes you wish to be delivered. Your order will then be accepted and a delivery date and time will be scheduled. And the best bit- the delivery in the swanky AED 1.2 million super car is absolutely free of cost. Besides, kids can also enjoy a ride in the super car!
"We are planning to start this year's service from the first weekend of June. We have already started receiving orders for delivery from 25 May onwards", shared Jhanzeb.
However, customers will have to order a minimum of 3 boxes, which would come up to approximately 15 kgs of mangoes in order to avail the service. Customers are then listed on a first-come-first-serve basis and delivery is scheduled accordingly.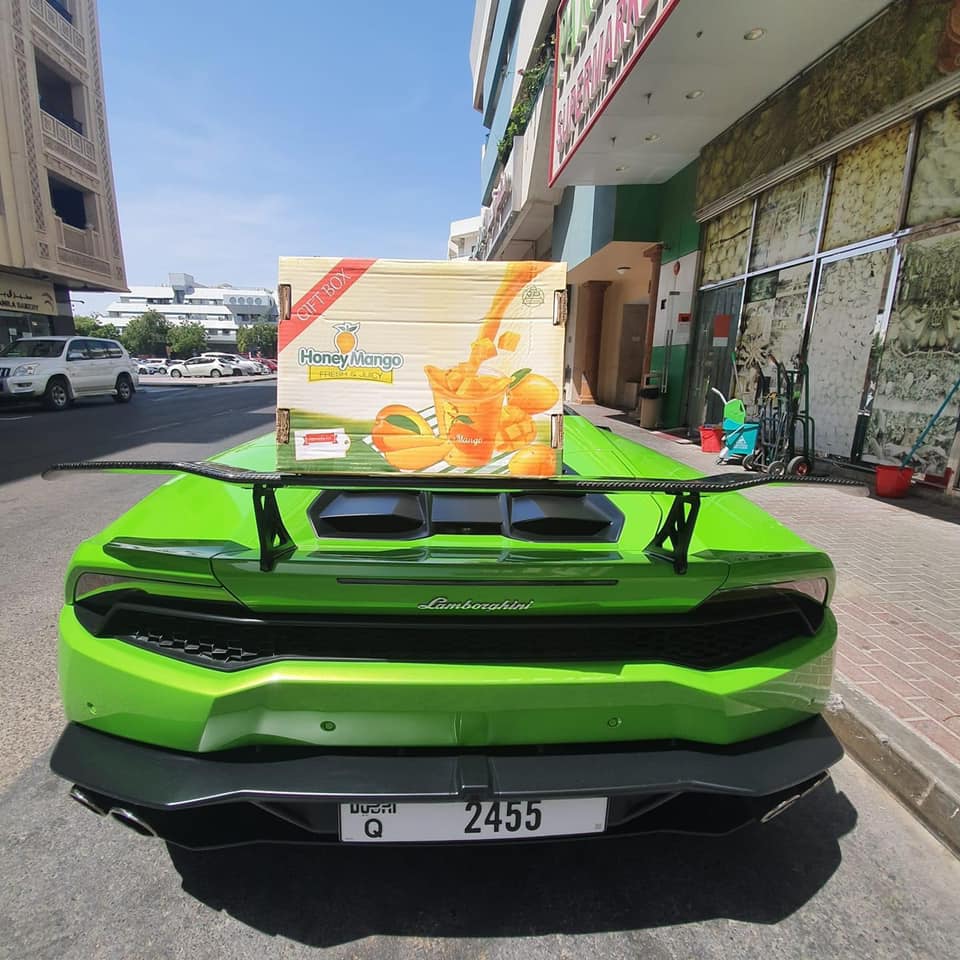 The service starts at 9 am and is available only on Thursday, Friday and Saturday. The supermarket makes around 16-18 deliveries in a day. The mangoes are priced between AED 55- AED 65 per box.
The service was a huge success last year and the supermarket's sale doubled. What started off as a one week initiative, ended up running for three months, with an additional Lamborghini hired to meet demand. "Last year, we delivered approximately 1,100 mango boxes through the Lamborghini service", said Jhanzeb.
This year, Jhanzeb is confident about delivering more than 2,500 mango boxes through the Lamborghini service. "This is an initiative like other as we make unforgettable memories for ourselves and our customers, from our Mango in a Lambo campaign", he said.