A new index which measures the best locations for professional talent to relocate in the midst of the Covid-19 pandemic ranked Dubai as one of the five best cities to work in. Dubai bagged the fifth position in a study conducted by online distance learning platform FutureLearn.
The city scored high in parameters like healthcare spending, levels of disposable income, the number of women in leadership positions and opportunities for young people. Dubai ranked 100/100 for healthcare spending, 96.52 for the number of women in leadership roles, 95.62 for disposable income and 93.8 for youth opportunities.
In addition, Dubai also received a high Covid-19 impact, which means that it will not suffer a severe impact.
Meanwhile, Singapore grabbed the first spot, with its economy expected to suffer only a minimal impact from Covid-19. The north European destinations of Copenhagen in Denmark, Helsinki in Finland and Oslo in Norway were ranked in second, third and fourth positions respectively.
"While we can assume that, fundamentally, cities will remain the same, some will be more impacted than others by Covid-19, especially those which rely heavily on tourism," said Simon Nelson, chief executive at FutureLearn.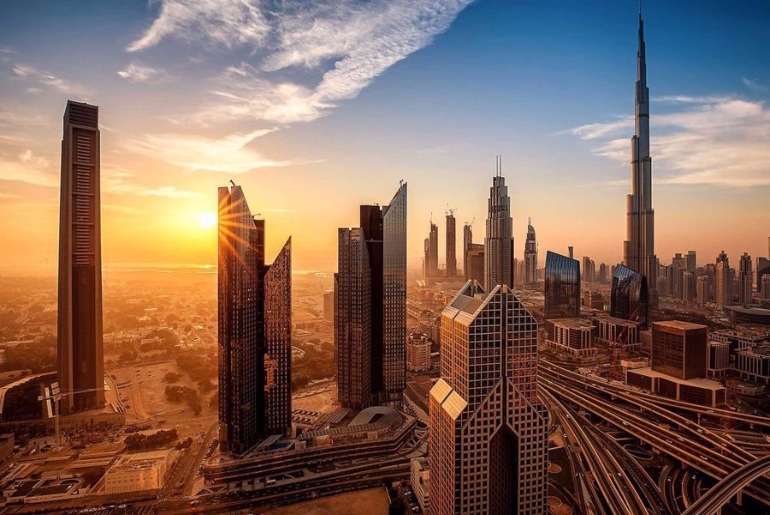 What Else?
This year's World Happiness Report revealed UAE as the happiest region in the world for the sixth consecutive year. The report was unveiled on Friday- marking the International Day of Happiness. The survey was conducted across 153 countries. The happiness levels of the citizens and residents were assessed by surveying their to assess their general life satisfaction levels.
In the final report issued by the United Nations Sustainable Development Solutions Network (SDSN), UAE sustained its top spot, surpassing several other developed countries.
Happiest Cities In The Arab Region
In addition, this year's report also included a special mention of the cities that were the happiest globally. Abu Dhabi and Dubai were ranked the happiest cities in the Arab region.
The survey was conducted across 186 cities around the world by assessing city inhabitants' level of happiness and their general evaluation of their lives in the city.
Sustainable Development Goals (SDGs) & Wellbeing
Another section of the World Happiness Report explored the relationship between the Sustainable Development Goals (SDGs) and wellbeing. The SDX index monitors countries that work on achieving 17 sustainable development goals, also knows as the Global Agenda 2030.
Healthy Environment
This year's study also mentioned that a healthy, natural environment plays an important role in a happy city. Factors such as such as weather, green spaces, beaches and canals instill happiness, and also provide recreational opportunities for families. Supporting and preserving natural surroundings elevate levels of happiness and wellbeing in societies.