Love Hot dogs? Can gorge them guilt-free? If yes, then dear hot dog lover, brace yourself, Dubai is all set to be the home to the next big hot dog eating competition in the world. Yep, you read that right! A world-famous hotdog eating competition- Nathan's Famous is coming to Dubai with their first-ever International contest and Halal hot dogs.
Also read: 5 Dubai Foods From The '90s That's Loved Even Today
The Winners Of The Competition Will Be Taken To Compete For The Finals In Coney Island
The fast-food restaurant is looking for sourcing venues and sponsors in Dubai to host the Hot Dog Eating Contest Regional Qualifier event in Dubai. The location is yet to be finalised, but the prize has already been decided. It's official that the male and female winners of the Dubai competition will be taken to compete for the finals in Coney Island, NY on July 4, 2021.
Also read: Top 5 Places In Dubai That Serve Slurp-Worthy Freakshakes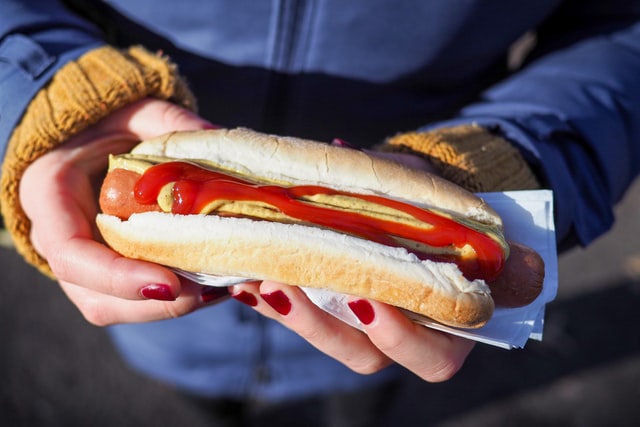 Speaking about this, James Walker, SVP of restaurants at Nathan's Famous said, 
"Our team is excited about the potential we see for Nathan's Famous in Dubai, especially following our trip there just a couple of weeks ago."
Nathan's Famous Also Announced Its Partnership With Dubai Based Kitopi Kitchens
Speaking about the venues and partnerships, Nathan added, "We've made great strides with some incredible partners. We look forward to growing our brand there and creating a new group of Nathan's enthusiasts in the Middle East. It's only fitting that with this growth, we bring the world-renowned Hot Dog Eating Contest to Dubai, and we look forward to finding a fantastic venue and partners to make it a reality."
Nathan's Famous also announced that its partnership with Dubai based Kitopi Kitchens. The partnership ramps up this month with delivery throughout the region. Also on tap for 2020, is distribution in grocery stores and foodservice, including cart service in popular spots around Dubai.