Travel enthusiasts, if you want to enjoy the best of both worlds-nature and luxury, there can't be a better idea than glamping. Glamorous Camping or 'Glamping' involves residing in a luxurious tent set up in the middle of a picturesque destination surrounded by imposing mountains, blue beaches or lush forests. Launched in December 2021, Odisha Tourism's Eco Retreat is one such initiative that'll make you skip the traditional travel for a swanky glamping experience instead. So, here are 5 glamping locations in Odisha you need to hit right away.
1. Konark
One of the best glamping destinations in Odisha is undoubtedly Konark. Home to the famous Sun Temple, the Eco Retreat in Konark is nestled at Ramchandi Beach. Witness cultural performances, take part in recreational activities like beach volleyball, ATV rides, archery and water sports. Water babies can head to the Blue-Flag certified Golden Beach in Puri and also explore Konark Museum and Balukhand Sanctuary, famous for its Blackbuck and Spotted Deer population.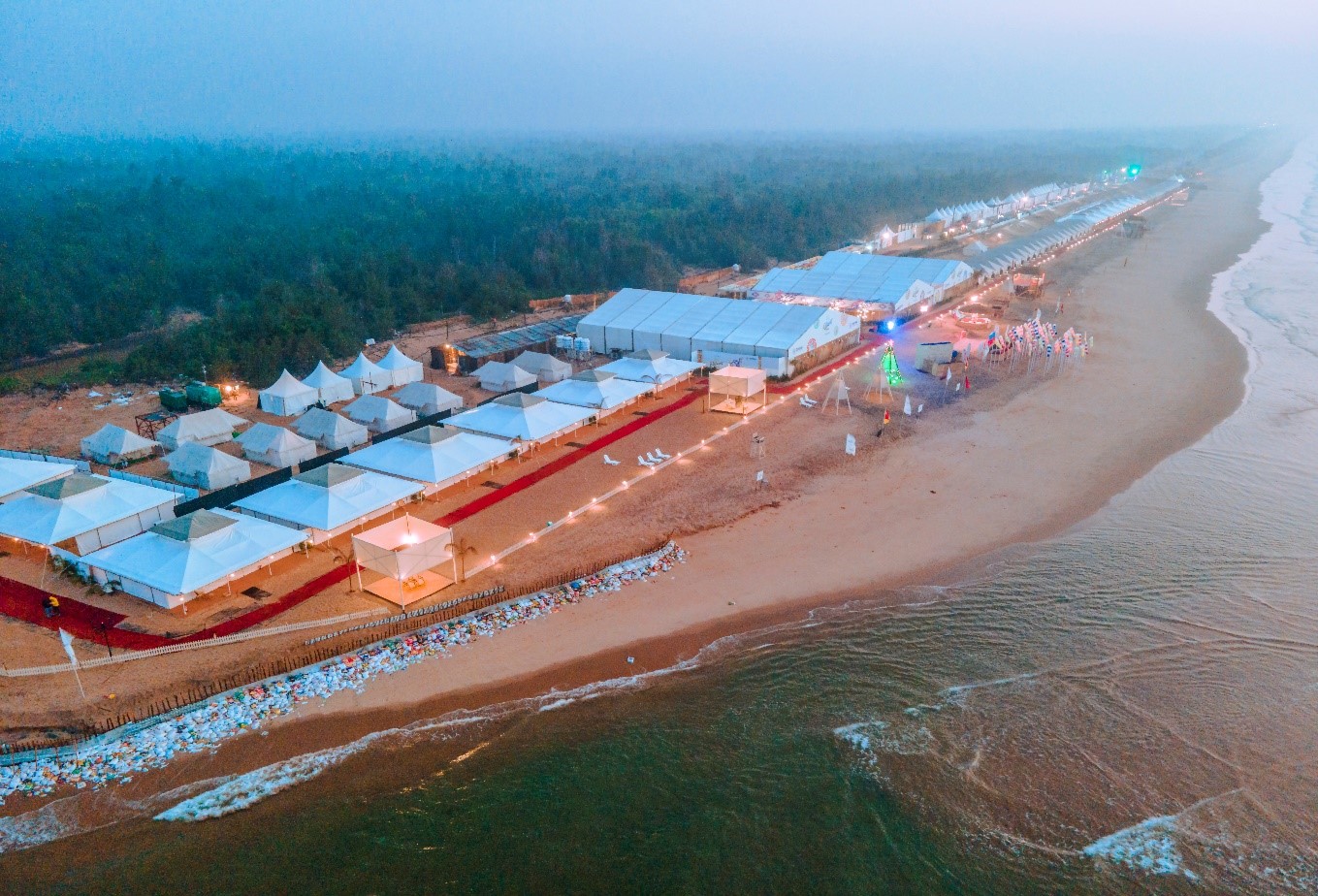 2. Hirakud
Hirakud's highlight is undoubtedly, Asia's longest earthen dam, the Hirakud Reservoir. Built across the majestic Mahanadi River, this is one of the first significant multipurpose river valley projects that came into existence post-independence. A glamping experience at Hirakud would involve dabbling in an array of adventure activities like parasailing, jet-skiing, banana boat rides and others. Gorge on traditional Odia cuisine, witness evening folk performances and shop handlooms and handicrafts made by skilled artisans. Eco Retreat Hirakud has 25 25 Premium Swiss Cottage Tents to take care of your accommodation needs.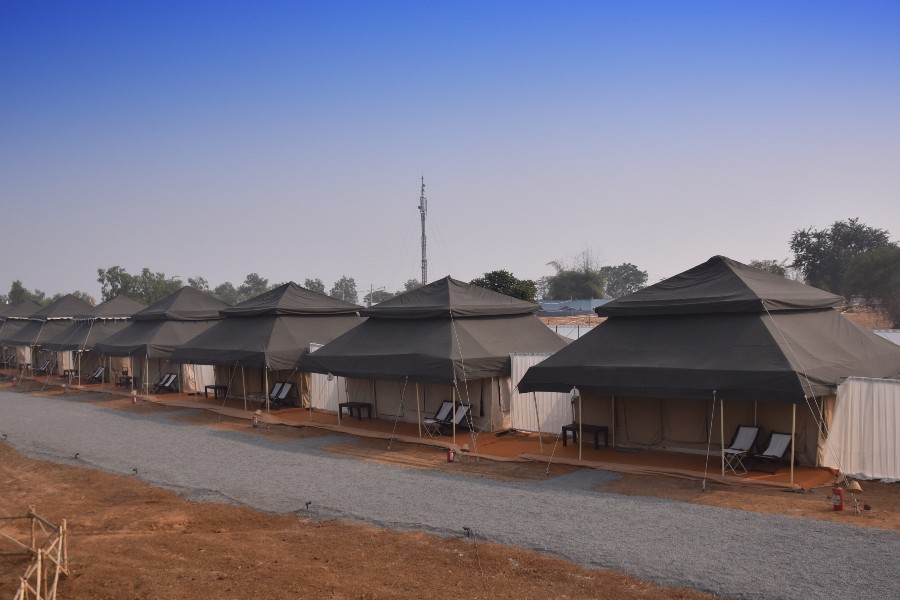 3. Satkosia
Get up close with nature at Satkosia, that houses a famed wildlife reserve. Nestled at the meeting point of the Deccan Peninsula and the Eastern Ghats, Satkosia boasts abundant flora and fauna. It's the ideal destination for nature lovers and bird watchers who can visit the Satkosia Gorge Sanctuary. Go on a river safari and spot animals like the barking deer, porcupines, deer, tiger, Malabar giant squirrel and more. In the evenings, you can challenge your friends to a game of volleyball, rifle shooting or archery.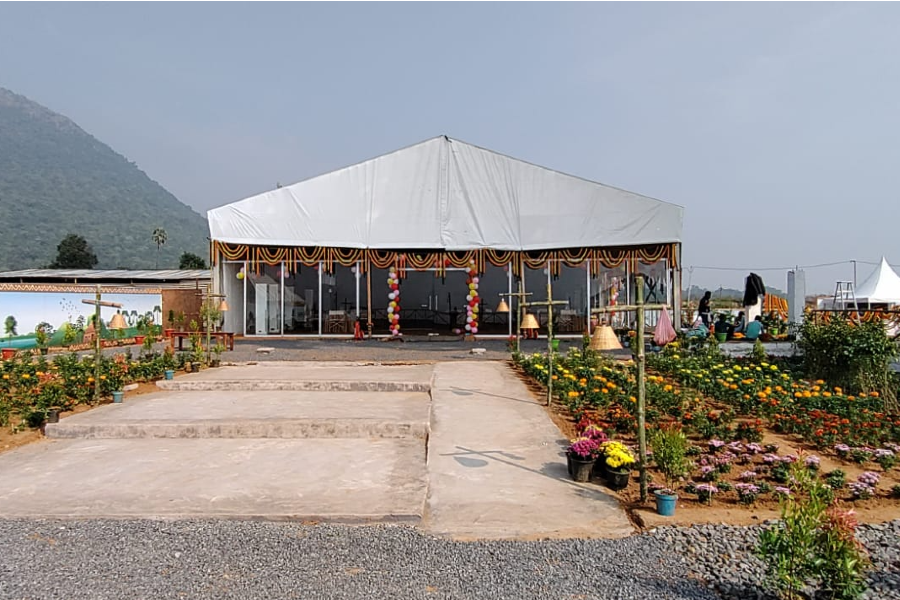 4. Bhitarkanika
Odisha's Eco Retreat is set up in the heart of Pentha Beach in Bhitarkanika National Park. Go glamping at this sandy beach, savouring stunning views of the Bay of Bengal on one side and lush vegetation on the other. Take a boat ride along thick mangrove creeks to witness saltwater crocodiles lurking underwater and migratory birds perched on trees. If you're lucky you can also soak in the phenomenal Olive Ridley nesting season that takes place in Gahirmatha Beach every year. Apart from connecting with nature on a deeper level, the retreat also offers a variety of activities like zoning, cycling, rifle shooting and cultural performances to get the adrenaline rushing.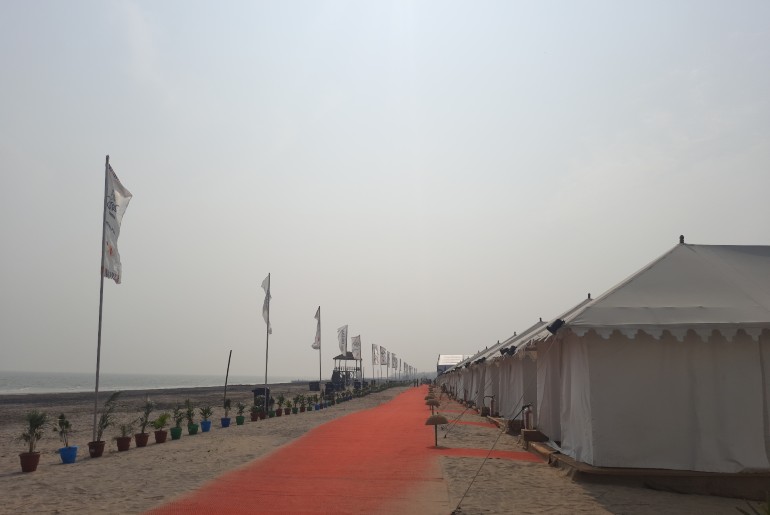 5. Daringbadi
Another hill station you must visit in Odisha is Daringbadi. Coffee lovers can explore the aromatic coffee estates, sip a hot cuppa joe and soak in the chilly vibes of the gorgeous getaway. Named after a British officer named Daring Saheb, Daringbadi has a smatter of beautiful valleys, pepper gardens, pine forests and gushing waterfalls, that adds to the charm of the picture-perfect destination. It's perched at a height of 915 m above sea level.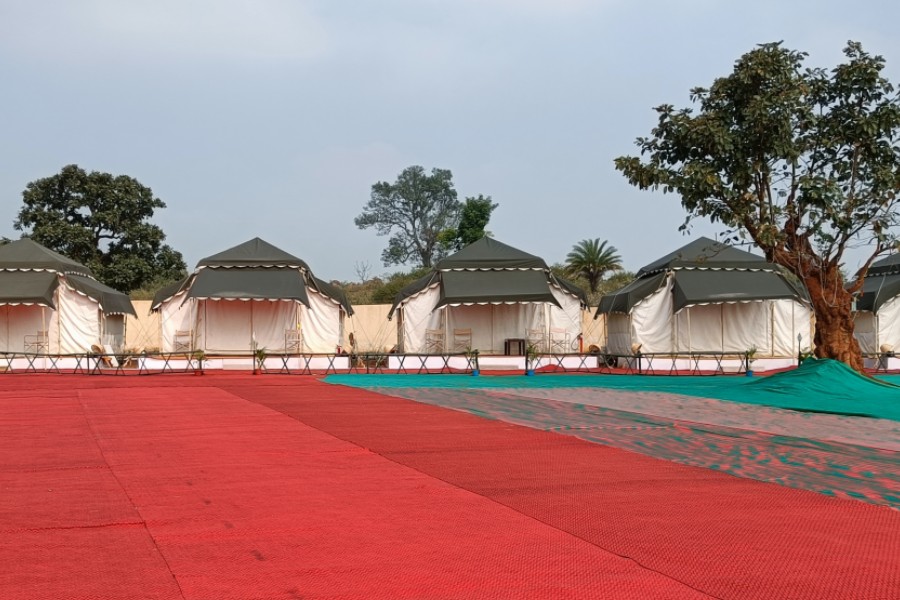 So, travel enthusiasts, these are some of the finest glamping locations in Odisha you must visit on your next holiday to the underrated state. With this 3-month long event heading towards conclusion, we suggest you book your tickets right away. Blue beaches, majestic hills, mysterious forest reserves to adrenaline-rushing activities there's plenty to look forward to in Odisha!