Bengaluru Foodies! August is going to get a whole lot more delicious for you thanks to Dineout's 4th edition of the Great Indian Restaurant Festival(GIRF)! Now you can avail a whopping Flat 50% off on your food, drinks, buffet or the total food bill at some of the top restaurants in town.
What Is It?
Now that you've already started drooling, let's tell you that with, Dineout's #MonthofMore you can try out the best restaurants, indulge in exotic cuisines, sip on spectacular cocktails and have memorable dining experiences in Bengaluru, without burning a hole in your pocket. So browse through this amazing collection of restaurants and avail the exciting offers curated just for you.
1. Caraway Kitchen
If you love experiencing a good buffet meal, then Caraway Kitchen is just the place for you. Feast on the lavish buffet, which you can avail at a Flat 50% off here. So reserve your table soon and make room in your tummy for the array of dishes that await you at The Caraway Kitchen.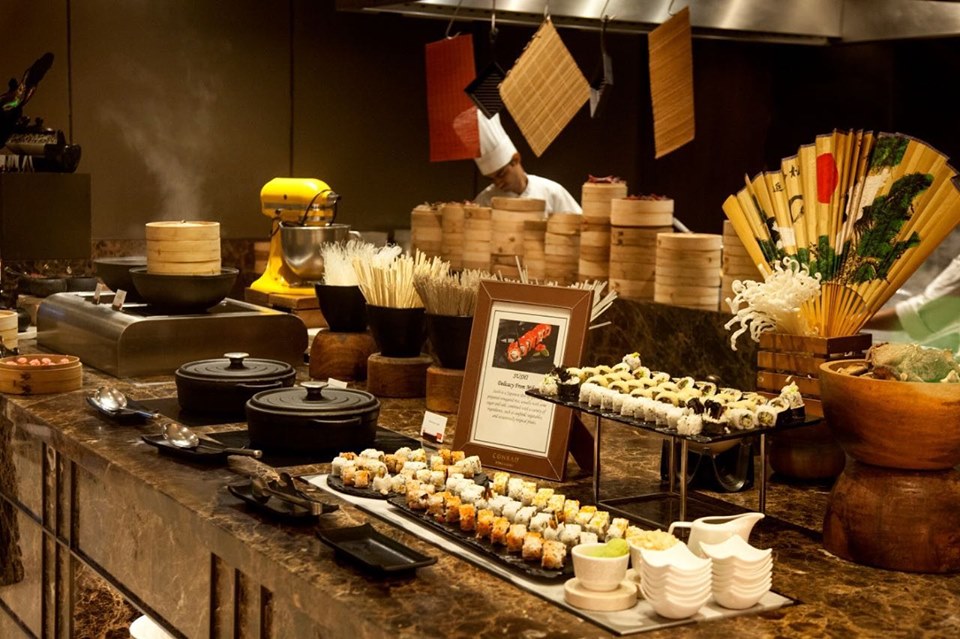 Address: Conrad Bengaluru, Kensington Road, Ulsoor, Bangalore
Timings: 6 am to 11:30 pm
Contact: +91 8884421959, +91 8884426466
Grab Your Offer Here
2. Estia-Aloft Hotel
From succulent Grilled Tenderloins and crispy Felafel to fresh Greek Salad and traditional Souvlaki Kebobs, indulge in traditional Mediterannean delicacies here at a Flat 50% off on your food bill. This weekend, tick this Greek Restaurant off from your foodie list.
Address: Aloft Hotel, 17C, Sadaramangala Road, Whitefield, Bangalore
Timings: 7 pm to 11:30 pm
Contact: +91 9740205269, +91 7338460103
Grab Your Offer Here
3. Aqua
Plan your next romantic date with your bae at this beautiful poolside resto-bar. Sip the eccentric cocktails and gorge on a platter of North India, Chinese and Mediterranean delicacies here while availing a crazy Flat 50% off on your total bill. So have you planned your next date, cause we have!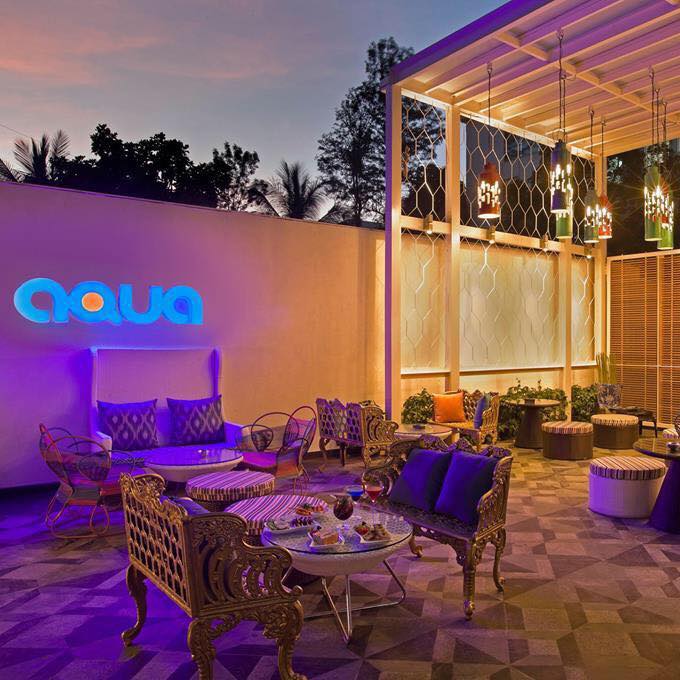 Address:  The Park Bangalore, 14/7, MG Road, Bangalore
Timings: 11 am to 1 am
Contact:+91 9035808038, +91 9049882302
Grab Your Offer Here
4. The Big Barbeque
When it comes to The Big Barbeque, gear up to attend their big buffet with your big appetite. Book your seats in advance and treat yourself to the crazy variety of spectacular delicacies here at this buffet, for which you can avail a Flat 50% off! So the August food mania just get bigger!
Address:  163, 2nd Floor, 1st Cross Road, Neeladri Nagar, Phase 1, Electronic City, Bangalore
Timings: 11:30 am to 4 pm and 6:30 pm to 11 pm
Contact: 080 45128693
Grab Your Offer Here
5. Hard Rock Cafe
What's a great way to unwind from a long tiring day? It's sipping on spectacular liquor while grooving to your favourite music. Get that here at Hard Rock Cafe along with enjoying a massive Flat 50% off on your alcohol bill, with Dineout's GIRF. So keep those drinks coming!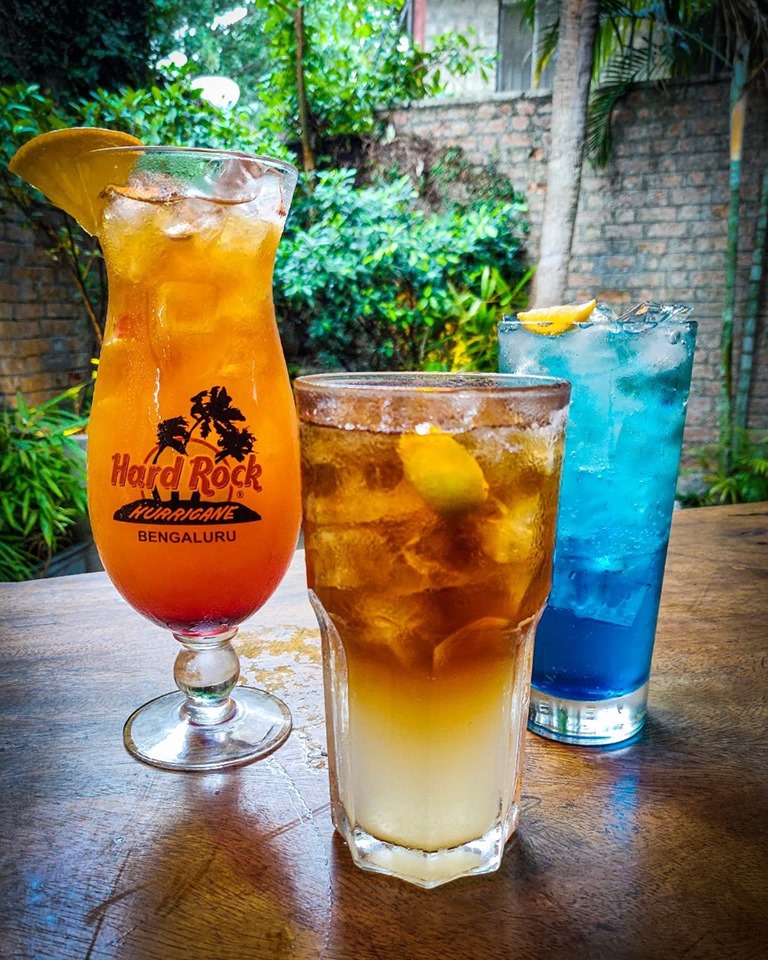 Address: 40, Opposite LIC Building, Off MG Road, St. Marks Road, Bangalore
Timings: 12 pm to 1 am
Contact: +91 8105511727, 080 41242222
Grab Your Offer Here
6. Toscano, All Outlets 
Toscano in Bengaluru is super popular and loved by the foodies. The vibe of this restaurant is positive, the music is just right and the food here is insanely delicious. It is perfect for a date, dinner with friends or family. The best dishes to try here are Pizza for sure! Even their vegetarian pizzas are a delight. If you like pasta, their  Penne Pasta is a must-eat. In desserts, you can try their Tiramisu which melts in your mouth. Enrich your dining experience with Dineout by availing 50% off your food bill!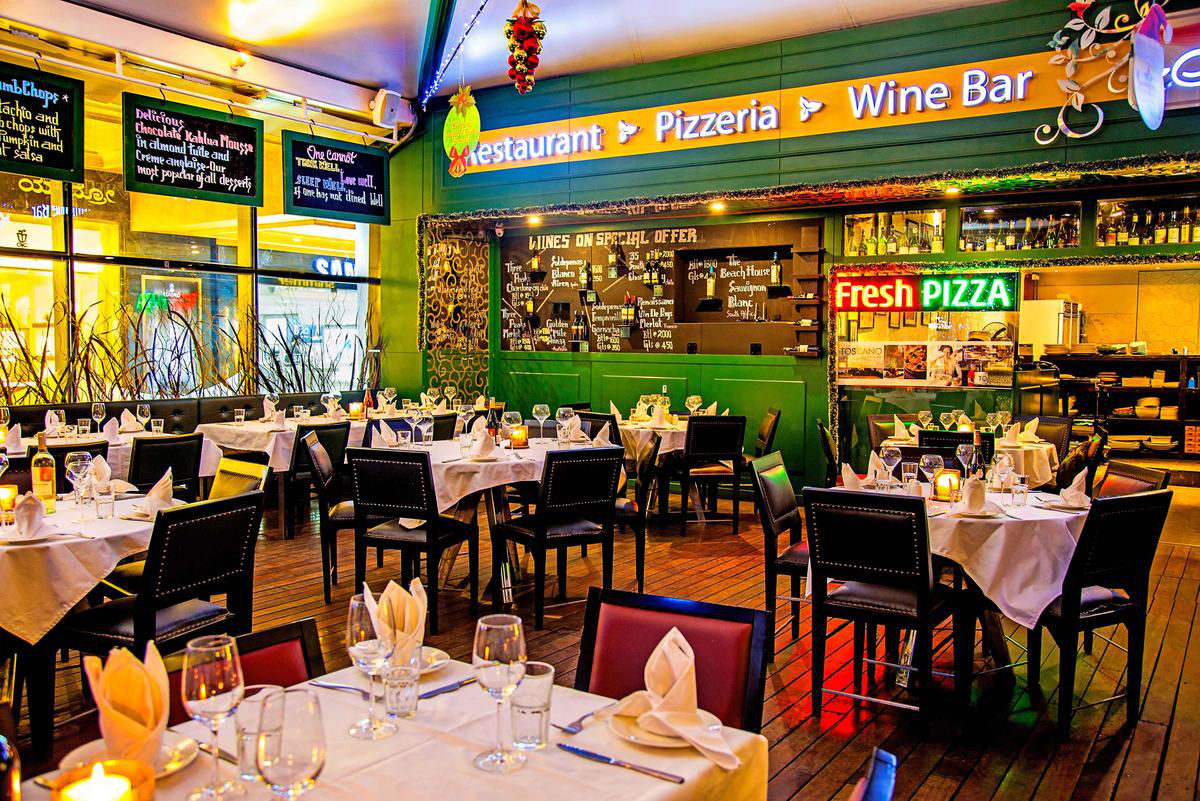 Address: 7 Outlets in the city
Timings: 12 pm to 11:30 pm
Grab Your Offer Here
7. The Druid Garden
The Druid Garden in Bengaluru is a famous microbrewery that serves the best cocktails and drinks. From their drinks menu, you must not miss out on their craft beer and from their signature cocktails menu try Aztec Coffee which is a perfect blend of espresso and Smirnoff vodka. Their mocktails are flavoursome and you must try Watermelon Basil Lemonade and Guava Mary. With Dineout you can avail a 50% off your drinks menu and have the ultimate experience. 
Address: The Druid Garden, 40/1, 3rd Floor, Century Corbel Commercial, Sahakara Nagar, Bangalore
Timings:  12 pm to 1 am
Contact: +91 8046777777, +91 9108044083
Grab Your Offer Here
8. The Bier Library
The Bier Library restaurant is as unique as it's spelling and the rustic look to the entire place really sets the tone. Here you must try their varieties of Pizza, Pasta, and Nachos. The ambience of Bier Library is perfect, the music just adds more fun and a positive vibe to your dinner or lunch plan. With Dineout, you can get 50% your food bill.
Address: 14, Patel Narayana Reddy Layout, 80 Feet Main Road, Koramangala 6th Block, Bangalore
Timings: 12 pm to 1 am
Contact: 080 49652690
Grab Your Offer Here
Create memorable experiences, this August by indulging in scrumptious food and refreshing drinks without spending a bomb. Avail a Flat 50% off on all your bills using Dineout.
Download the Dineout App and be a part of the Great Indian Restaurant Festival. We are ready for this, are you?
This is a sponsored post written in association with Dineout