Lucknow Ki Galliyan
In the city of Nawabs, proceed with 'tehzeeb'! The capital of Uttar Pradesh, Lucknow is not only rich in its pristine way of life but also houses age-old eateries whipping up divine dishes in every 'gully' as well as some marvellous architecture! Here's how I spent my 48 hours in Lucknow and the next time you visit the city, do not miss out on these 13 experiences.
1. Gaze At The Intricate Awadhi Architecture Of Rumi Darwaza
Ruled by Mughals, Lucknow is heavily influenced by the Awadhi culture that is reflected in the language and architecture of the city as well. Constructed in 1784, Rumi Darwaza stands 60 feet tall! And it highlights the intricacies of Awadhi architecture perfectly. Definitely stop here to appreciate its old world charm!
2. Visit Bada Imambara And Chota Imambara
Built in 1838 by the Nawab of Awadh to employ the poor, the Imambaras consist of a Bowli, a Mosque and a Bhool Bhulaiya all located in the Bada Imambara. It is said that without a guide, it is next to impossible to come away from this historical monument!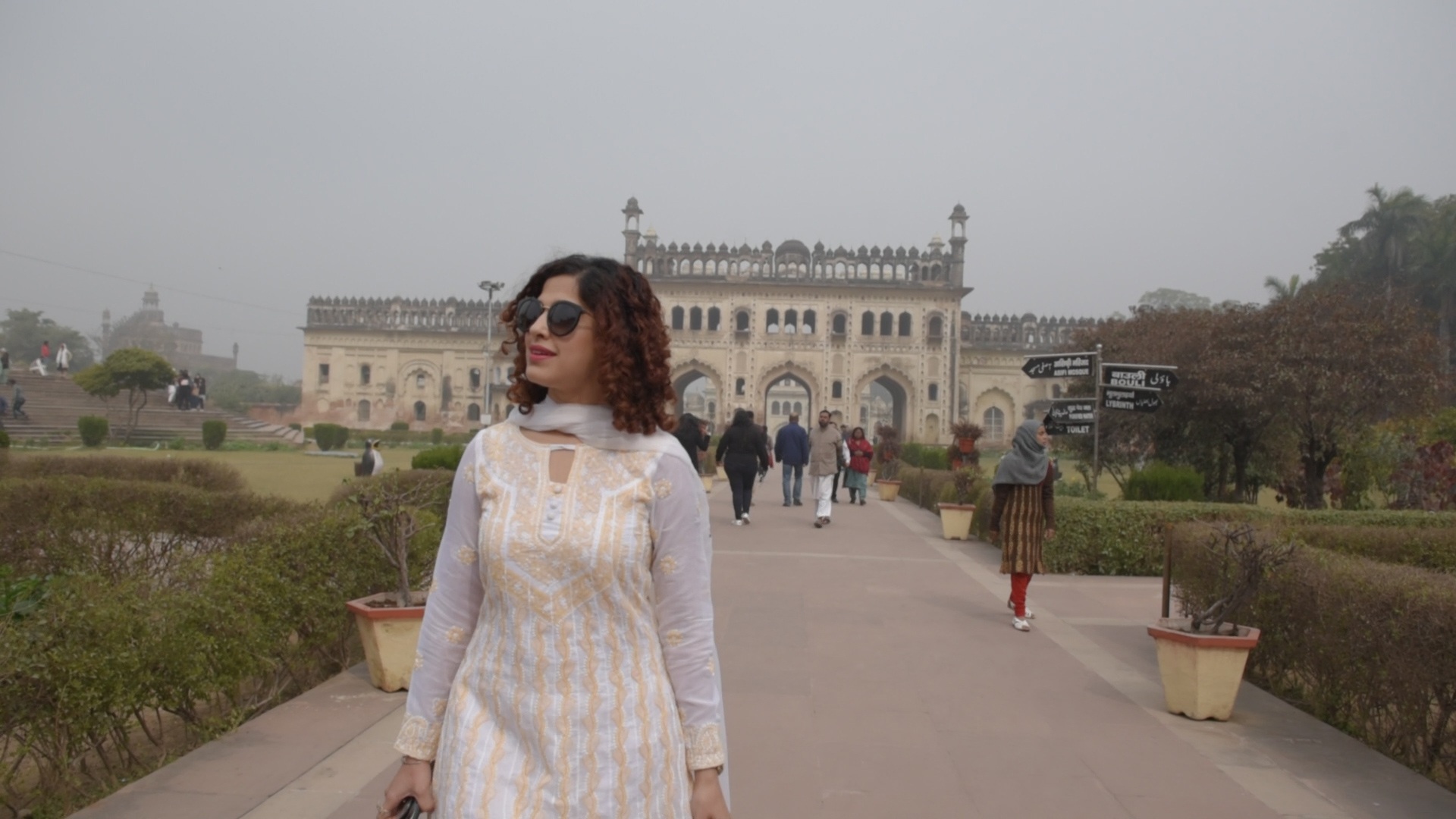 What's more, the maze is the oldest of it's kind! Many ways to go in but only one way out! Make sure to take a guide along. The structure is constitutive of materials like Lakhori Brick, Pulses, Sugarcane. No iron rods were used and still, you can hear clearly through the walls!
3. Travel In Cycle Rickshaws
A ride in Lucknow's cycle rickshaws is a must!
4. Tea Stop At Sharma Ji Ki Chai
The stall is a whopping 50 years old and draws young and old people alike, enjoying the flavorsome tea any time of the day. Do have the Ginger tea, their most famous to kick start your day!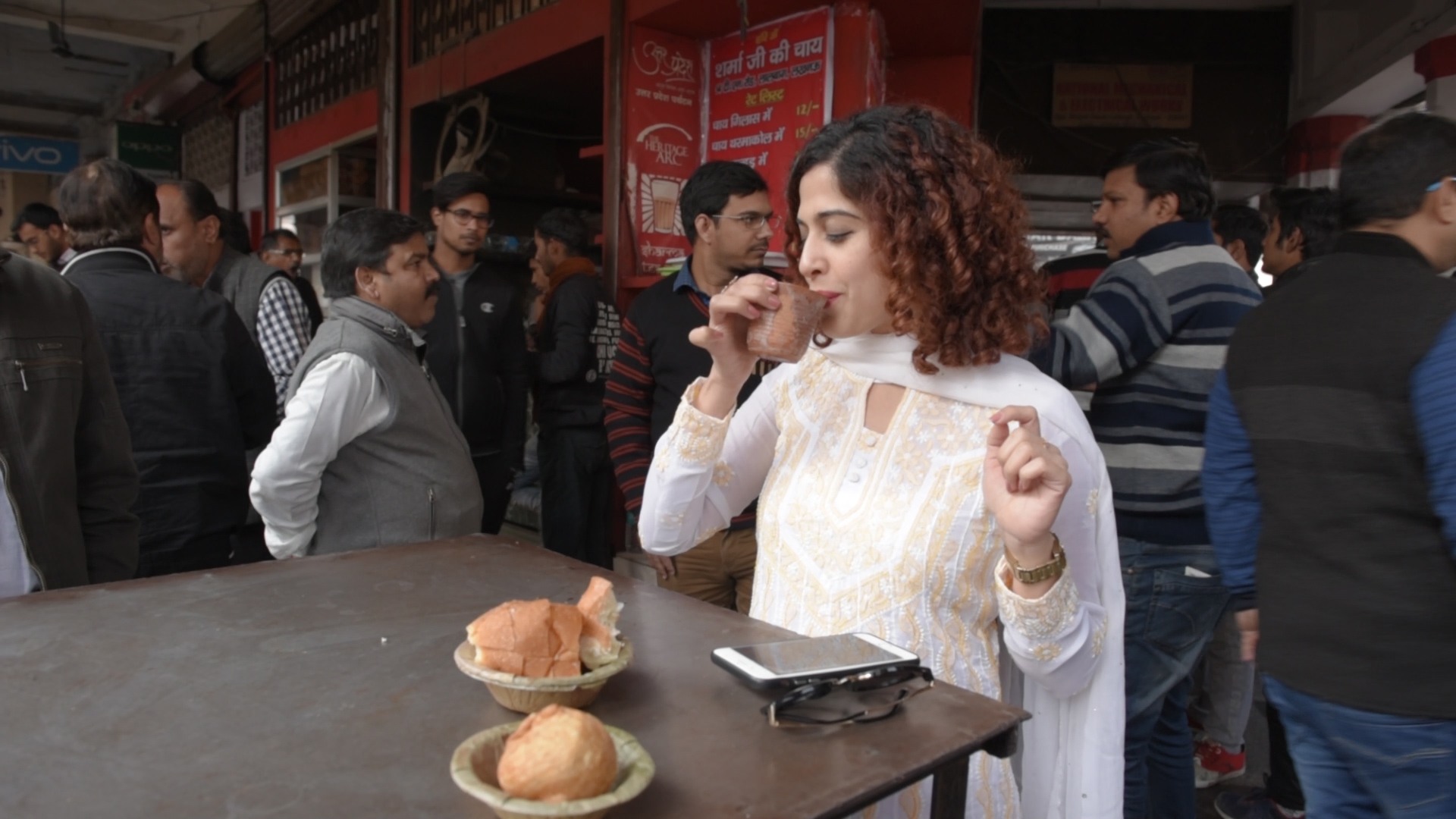 5. A Stroll At The Marine Drive Of Lucknow
Apart from possessing a rich culture and preservation of the past, Lucknow is also the fastest developing city in India! Situated at the banks of River Gomthi, you have the Marine Drive of Lucknow, perfect for evening strolls. Flanked by Ambedkar Garden and Mayavati Park, do visit these to witness the modern Lucknow!
6. Sheroes Cafe, Run By Acid Attack Survivors
The cafe is a symbol of the strength of women moving ahead and rebuilding their lives. Sheroes helps these acid attack survivors regain lost confidence while also providing them with employment opportunities. Apart from food, they also sell some beautiful and innovative arts and craft materials!
7. Tundey Kababi For The Non-Vegetarian Enthusiasts
Expert in Gulati Kebabs, people and celebrities visit this quaint place from all over the world. The kebabs are made with minced meat, using 125 ingredients! 113 years old, the spices are specially handmade by the women of the house.
8. Rahim's Restaurant For Nahari And Kulche  
Started in 1890 by Haji Abdur Raheem Saheb, this is another meat lovers paradise! Kulcha, Roomali Roti and Shreemal all served with meat gravy are staples here. But the joint's famous dish is the Nahari and Kulche combination, a must try.
9. Gorge On The Best Malai Paan In Lucknow  
For the best Malai Paan, visit Ram Ashrey Chowk. Started in 1805, the paan is silky smooth made with sheets of milk and topped with loads of dry fruits, finished in Chandi work. There is no way you can miss the Malai Paan, the perfect end to all your meals!
10. Awadhi Biryani For The Win  
Without Awadhi Biryani at Idrees, your Lucknow trip is a waste. The Biryani here is so good it gets sold out by 7:30 in the evening! Parcel away your Biryani as the restaurant itself is very small.
11. Indulge In Delicious Thandais At Pandit Raja Ji Ki Thandai
A well-known haunt for politicians, Thandais here are now enjoyed by everyone. It has been serving lip-smacking thandais since 1936. Make sure to grab one when in Lucknow!
12. Get Creamy Kulfis At Prakash Kulfi
Beat the heat with rich, smooth and creamy kulfis at Prakash Kulfi. They have limited options but all taste absolutely delicious! So do try Prakash Kulfi!
13. Grab A Kashmiri Chai You Won't Even Find In Kashmir 
End your day with a hot cup of Kashmiri Chai, brewed for 4 hours! Found at the Chowk in Lucknow, this chai is every chai lovers dream come true. You will only find it here in Lucknow!
The beautiful city of Lucknow awaits your arrival! Pack your bags and discover all that makes Lucknow the wonderful city of 'Tehzeeb' and 'Ada'.