Under 140 Characters
Middle East's highest luxury resort in Oman will have you swimming on top of the world with unmatched infinity views in Jabal Akhdar's majestic mountains.
What Is It?
Anantara Al Jabal Al Akhdar Resort in Oman is an abode of dynamic luxury. It offers the perfect matrimony between its naturally majestic surroundings & its five-star resort splendor. This unique getaway is a rare jewel as it stands as Middle East's highest luxury resort, perched at 2,000 meters above sea level with great canyon views.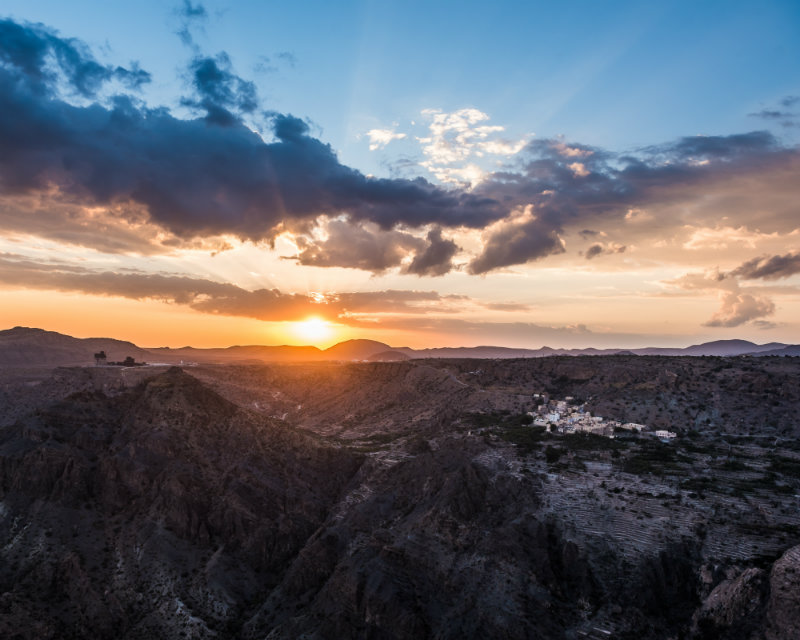 Located two hours away from Muscat, this prestigious hotel includes 82 spacious rooms, revealing the stunning canyon views & 33 private pool villas with the Cliff Pool Villa offering a completely private infinity pool view by the cliff. The property includes unique dining experiences with 3 restaurants, 1 bar & 1 deli cafe which serves International, Middle Eastern & Italian cuisine. We thoroughly lapped up every meal from each restaurant during our stay.
The main pool had us mesmerized with its breathtaking infinity pool view as the sky-high mountains formed a picturesque backdrop.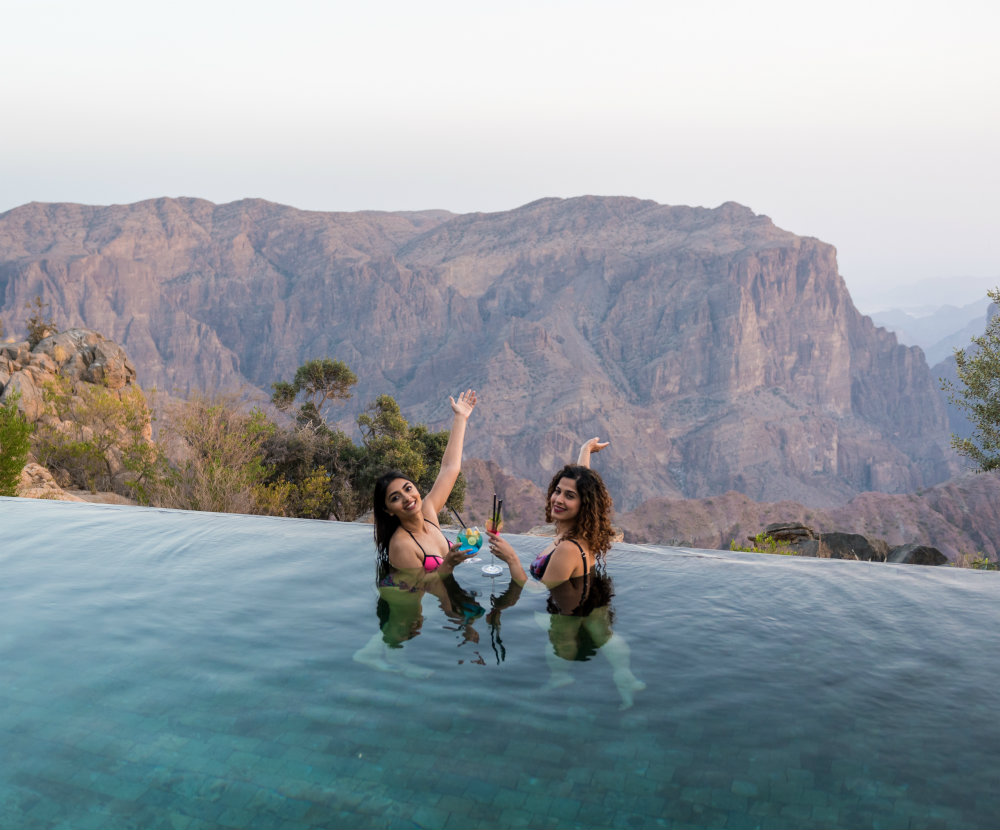 What Else?
The tales of the property don't end there as it has activities galore to make memories that you'll take home forever. We started our morning with Yoga at Diana's viewpoint which is where Princess Diana famously visited in 1986 to marvel at Oman's splendor.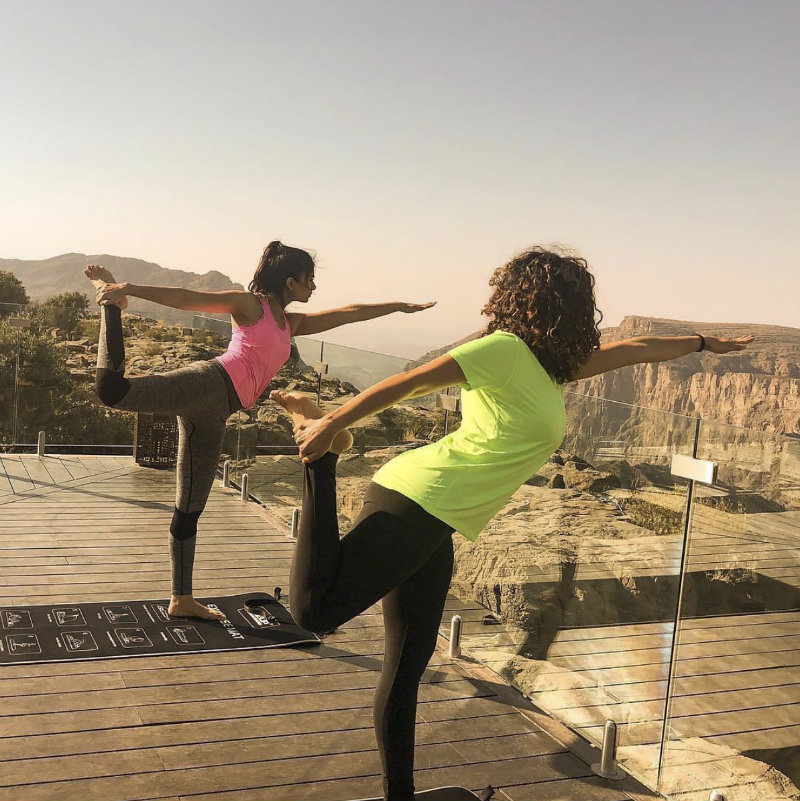 Mountain climbing services are also offered to anyone that would like to take their adventure to new heights. Kids can enjoy at the Jabal Teens Club & the Jabal Kids Club offering various activities.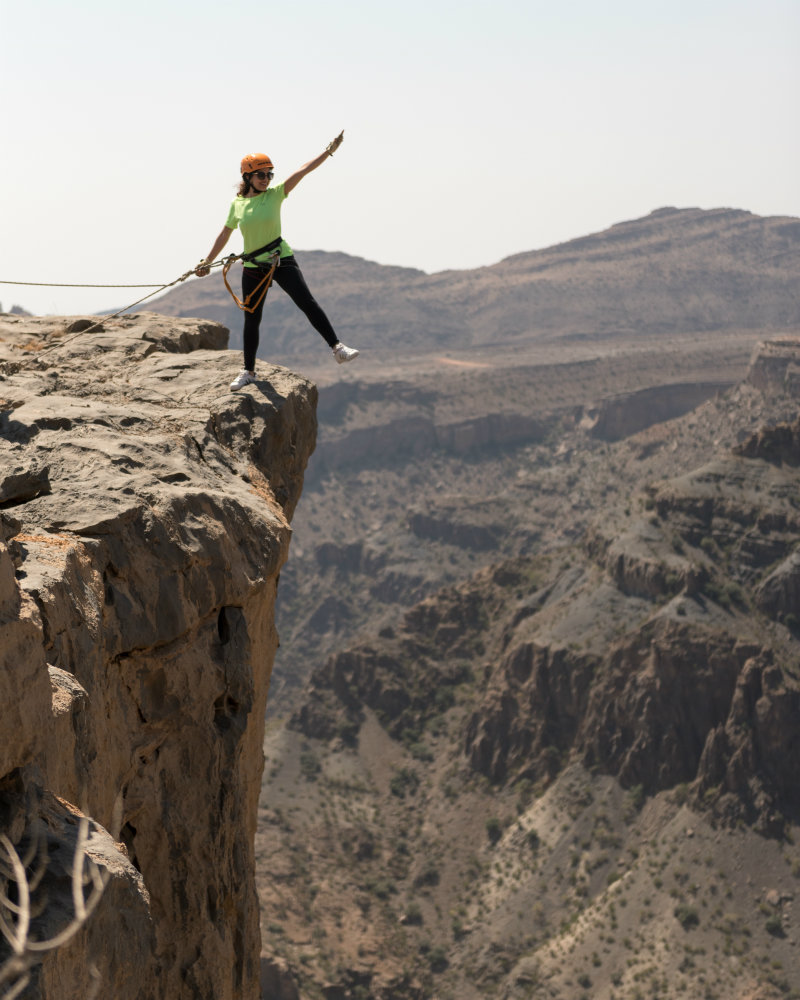 A few miles from the property are preserved abandoned villages that are open to tourist visits. We went on a hike to find traditional old homes built with rocks & palm leaves, most of which were locked on the outside. On our excursion, we noticed beautiful pomegranate plantations & other areas of villages along the mountainous terrain.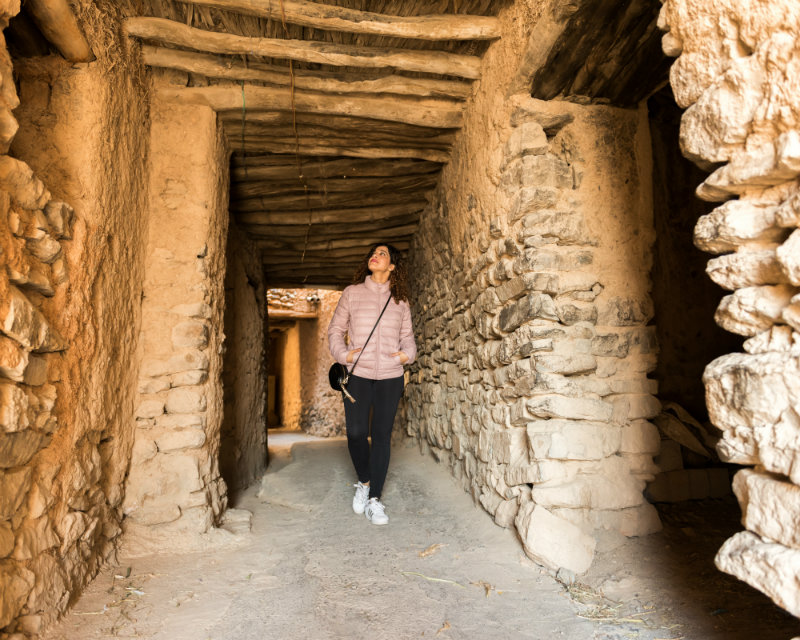 Deets
Location: Anantara Al Jabal Al Akhdar Resort, Nizwa, Sultanate Of Oman
Contact: +968 2521 8000