Expo2020 Dubai is going to be the highlight of 2021. With multiple pavilions, various events and a plethora of other things- Expo2020 Dubai, which is planning to start in October, will be a massive hit. And now, to add more to the event, the Egypt pavilion is planning to showcase something fabulous. Here's everything you must know about it.
Also read: Vaccination Recommended, But Not Be A Mandate For Visitors: Expo 2020 Chief
Egypt To Show 22 Royal Mummies At Expo2020 In Dubai
Egypt is considering showcasing one of the 22 royal mummies at the Expo2020 in Dubai. Now, doesn't that sound super amazing? Well, exact replicas of the royal mummies and a real one are in the process of being placed at the Expo2020 Dubai.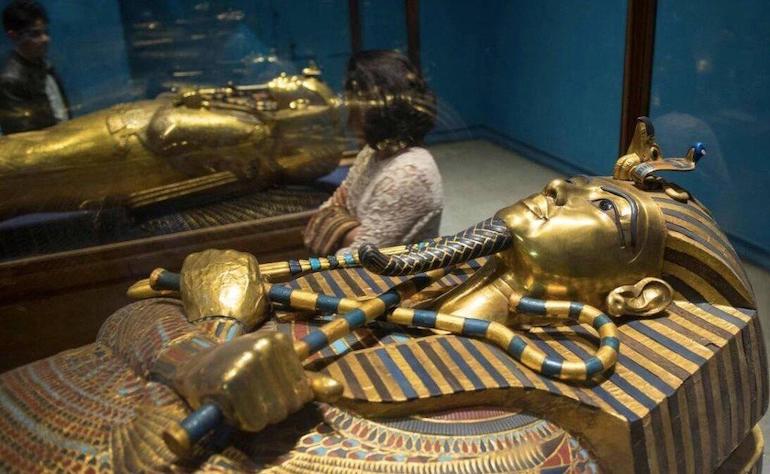 Three-thousand-year-old mummies are now being studied to make their way to Expo2020 Dubai. The news about the same was revealed by the Commissioner-General of Egypt at Expo 2020 Dubai and Head of the Egyptian Commercial Service, Ahmed Maghawry Diab.
Also read: Dubai Expo 2020: Sneak Peek Of Al Wasl Dome's Show Is Here
Egypt Pavilion Will Have 14 Zones Spread Across Three Floors 
On this Diab said to Tass,
"We plan to bring exact replicas of the royal mummies, whose age is more than 3 thousand years, as well as one real mummy. If we manage to resolve the logistics issues, it could be one of the mummies that were kept for decades in the National Museum of Egypt in Cairo and transported to the new National Museum of Egyptian Civilization."
Also read: Dubai Unveils Expo 2020's Only On-Site Hotel
We are so excited to see a real mummy without having to travel to Egypt. In terms of the Egypt Pavilion at Expo, there will have 14 zones spread across three floors. They will be inspired by Egypt's vision on sustainable development, reflecting all aspects of life in the country and plans for the future in industries such as smart cities, technology, renewable energy and nuclear energy, etc.
We are super excited about the Expo2020 Dubai, what about you?