The most awaited event in the UAE- the Expo 2020 Dubai is just hours away and preparations are in full swing. Well, the star-studded event is set for a star-studded opening ceremony. The grand kick off ceremony of Expo 2020 will be streamed live to more than 430 locations across the UAE. That means, you will not miss it no matter where you are! And that's not all! The Expo 2020 has a spectacular opening ceremony. Read on to find out all that's in store.
While you might already be aware of the rules, the pavilions and all the other exciting details at Expo 2020, authorities have now revealed yet another exciting info about the mega event. Details about the opening ceremony of the Expo 2020 is now out and it's going to be a truly magnificent affair. Curious? Read on!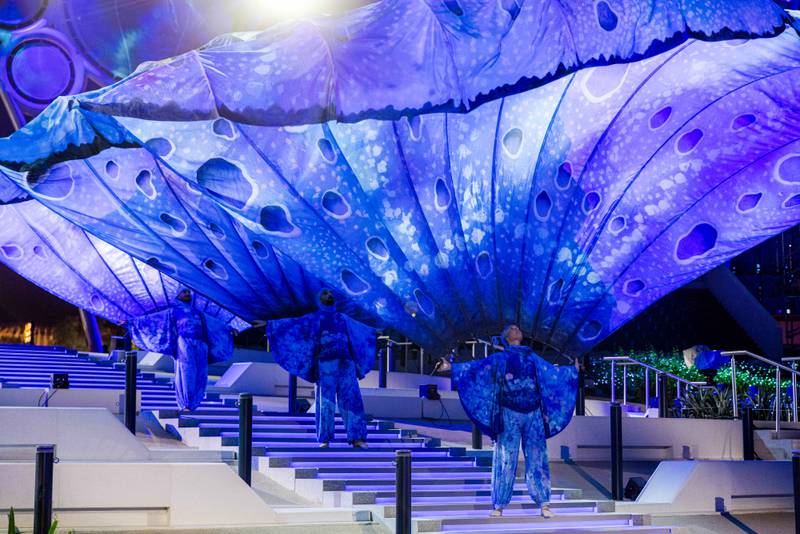 The Expo 2020 will kick off with three spectacular fireworks displays on October 1. The firework display will take place at Dubai Festival City, The Frame and The Pointe, Palm Jumeirah, at 8.30 local time. The flags of participating countries will also be displayed at each of the landmarks, with booths on the ground for purchasing Expo 2020 tickets.
Besides, the event will be streamed live to more than 430 locations across the UAE. As well as, a nation-wide opening ceremony, thanking the nation for its support and inviting everyone to come together to celebrate this momentous occasion for Dubai, is set to happen on 30 September.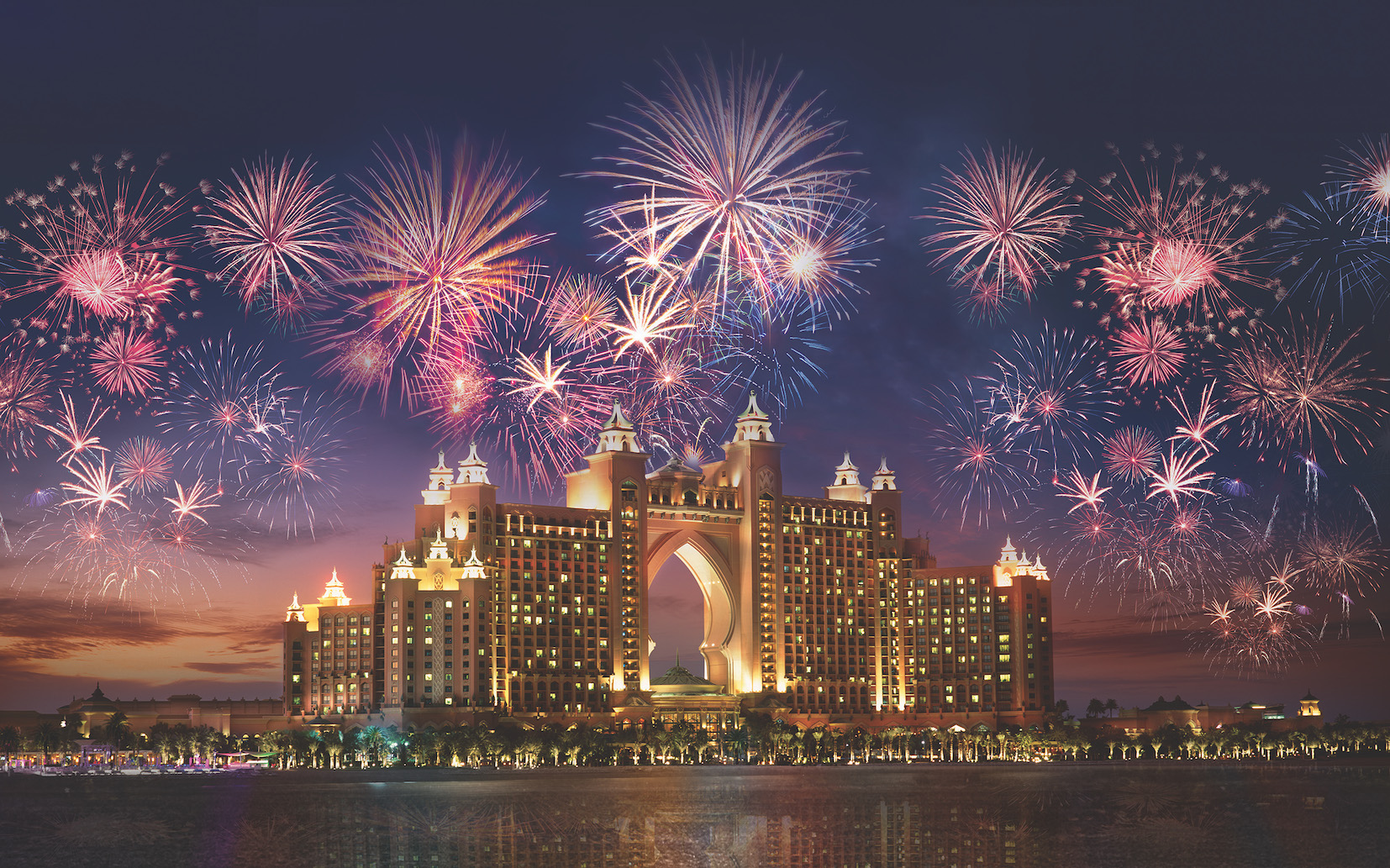 All airports and shopping malls, and other major attractions in Dubai will have grand screens relaying the incredible music and cultural performances as they happen. Audiences from across the world can witness the one-of-a kind event via the global live stream, available on virtualexpo.world and Expo TV from 7:30pm GST onwards.
And that's not all! There kick off will also have a star-studded performances. World-famous tenor Andrea Bocelli; Grammy-nominated, Golden-Globe-winning actress, singer and songwriter Andra Day; platinum-selling British singer-songwriter Ellie Goulding; international mega-star pianist Lang Lang; and four-time Grammy winner Angelique Kidjo are some of the biggies who will grace the opening ceremony.
The roster of streaming locations for the Opening Ceremony includes more than 240 hotels nation-wide, including Emaar's Rove, Armani, Address Hotels & Resorts, and Vida Hotels & Resorts, as well as Accor, Marriot, Hilton, IHG, Rotana, Jumeirah, Hyatt International and Atlantis The Palm.
In addition, 17 Majid Al Futtaim malls, plus City Walk, Nakheel Mall and Ibn Battuta Mall, as well as 50 Jashanmal locations across Dubai and Abu Dhabi, 97 Mediclinics, Dubai and Abu Dhabi International Airports and Zabeel Ladies Club and Sharaf DG will also stream the experience.
Adding to the evening's magic, viewings will also take place at various locations in Umm Al Quwain, Yas Plaza in Abu Dhabi and across various locations in Ras Al Khaimah, including the Corniche, Al Marjan Island and Manar Mall. Ajman Heritage District and Fujairah Fort will also host a live broadcast, the latter accompanied by an evening of other festivities that include a mini village, folklore bands, traditional crafts, heritage displays and traditional food.
Expo 2020 To Kick Off With A Grand 90-Minute Opening Ceremony
The opening ceremony of UAE's Expo 2020 Dubai will be a grand affair. The mega event will kick off with a 90-minute performance on Thursday, September 30. The ceremony, featuring hundreds of performers is set to be broadcast live for spectators across the world. The show will also be aired on the Expo TV. In fact, organisers have now released a series of images of dancers and performers and it certainly looks like a magnificent affair!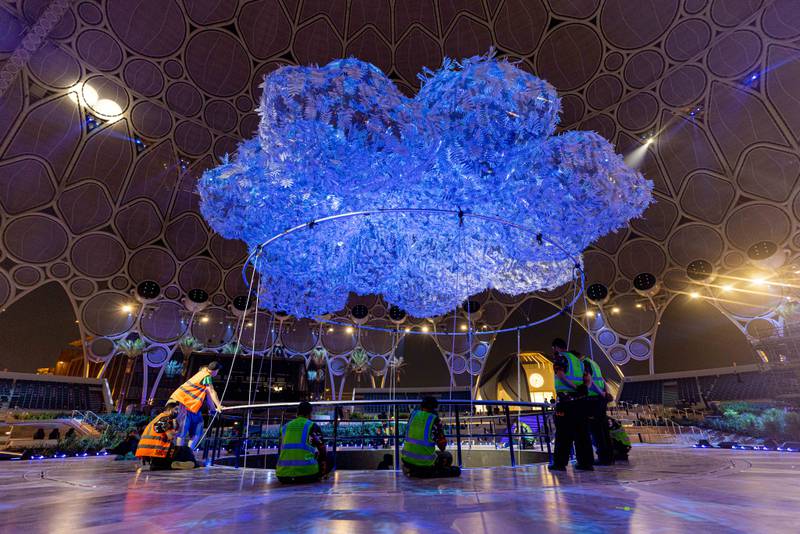 The dance performance is choreographed by Mounir Cherkaoui, from Morocco. The team has been rehearsing for more than three months for the mega ceremony. Dancers will be dressed in costumes that reflect the diverse nature and landscapes of the UAE. Besides, the entire ceremony will be inspired from Expo's theme. The event will see more than 1,000 performers and technical crew, from across the world, coming together to make the magic happen.
Amna Abulhoul, Executive Creative Director, Events and Entertainment, Expo 2020 Dubai, said: "The opening ceremony is a breathtaking experience. It is not something that I can explain through words. It will trigger something inside you, something that will make you feel that you are ready to change the world."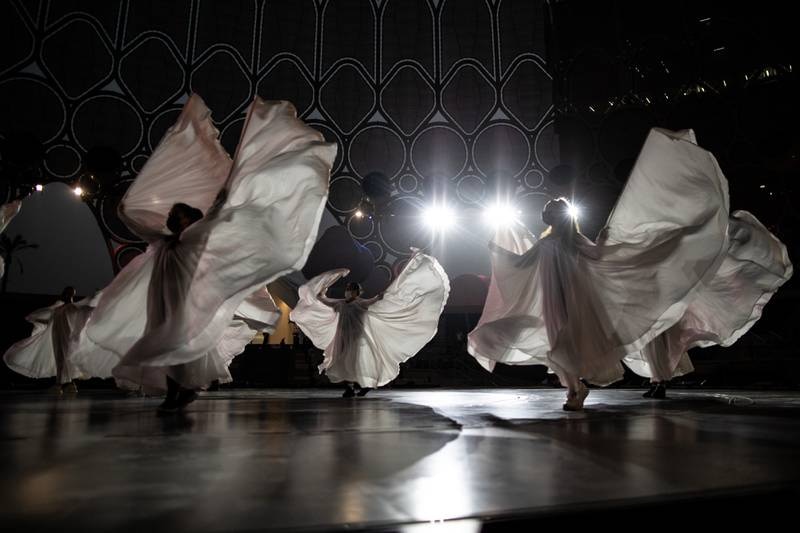 What Are The Precautions In Place At Expo 2020 Dubai?
Firstly, the event will have thermal cameras checking temperature for all guests entering the event. Besides, all guests must wear facemask at all times.
What Are The Safety Rules To Be Followed Inside The Expo 2020 Site?
All guests must maintain social distancing of at least two metres. In addition, the venue will be constantly sanitized and cleaned. Lastly, hand sanitisers will be installed at various points in the site.
What Safety Rules Will Restaurants & Pavilions Follow?
Dining areas, parks and other venues reserved for activities will have markings on the ground indicating the distance people must maintain. Meanwhile Dubai Expo 2020 Will Host A Futuristic Dining Experience With Glow-In-The-Dark Food & Flavour-Changing Desserts.
Should Visitors Be Vaccinated To Enter Expo 2020?
Covid-19 vaccination is compulsory for all visitors entering the site. The vaccine must be recognized by their national own government. Besides, vaccination is also mandatory for the Expo workforce. In addition, all visitors must also take a recent PCR test 72 hours before entering the site. The PCR test can be taken at the PCR testing facility adjacent to the Expo 2020 site.