Under 140 Characters
Taking the concept of family dining to a new level, Family Tree believes that a family that eats together stays together.
What Is It?
Thane has yet another restaurant to show off! This time it's a vegetarian joint that wants you to take your time out with your family and dine together.
The restaurant's cuisine makes a difference, but young restaurateur Kabir Samtani wants to fill the gap when it comes to concept restaurants. He may be right in believing that families in India today have forgotten to dine together outside of the house. A country that holds family traditions in much regard is missing out on a basic ritual like eating. And he tapped right into it.
Also read: 6 Amazing Tree House Resorts Of India That Look Absolutely Magical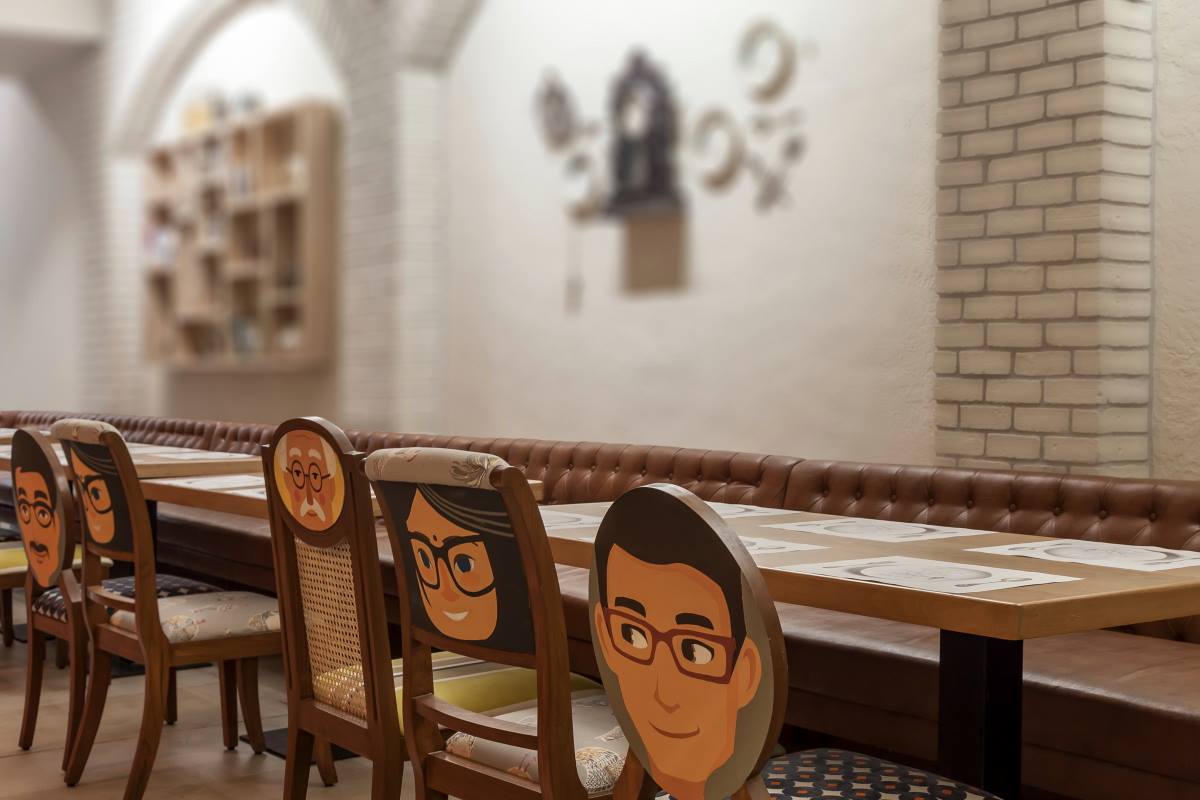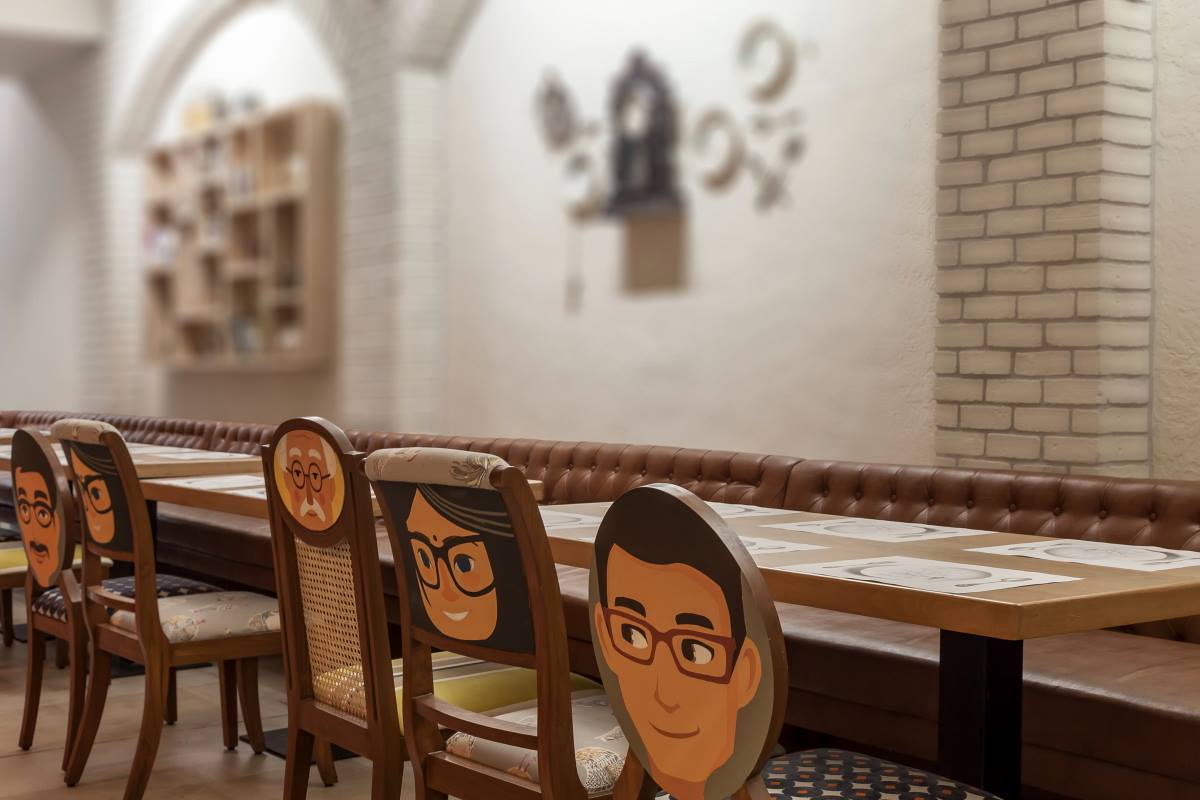 Family Tree is designed to celebrate the best of family traditions! To begin with, chairs around the tables have a caricature of a family member drawn on it. We know what that means – no more fighting for what chair to sit on. A  chair for dad with a very fatherly figure drawn at the back of it, a grandfather's chair with a drawing of a cute old man,  a grandmother's chair that almost replicates all cute looking grannies, and obviously a seat for the mother of the house. Kids get to pick theirs too!
The Food
It's not just the table arrangement, the menu also comes in the form of an old photo album. Long gone are the days when families sat together reminiscing about the good ole days. Well, now, instead of pictures you can skim through the menu, which is carefully designed to cater to the many, many needs of a family. Does Gran want to eat Indian? Check. Father wouldn't mind a little Chinese? Check. Is mom all the way in for Pasta? Check. Would the kids dive right in some tacos and nachos? Check. We all know the struggle of picking a restaurant that has enough options for everyone's cuisine preferences – Family Tree has all of it!
Also read: A Perfect Picnic Spot In Thane With Waterfalls That Is Perfect For The Monsoons
What Else?
A grandfather's clock, quirky quotes, a shelf full of books, and showpieces and antiques like a typewriter – remind you of your family home and make up for all Instagram worthy pictures. The #foodporn lovers can gorge on California Potatoes (jacket potatoes with barbequed vegetables stuffing), Pita Pocket Falafels, and a Supreme Burrito – these are obviously the crowd favourites, but you have plenty to chose from. Don't worry about the prices, because the bill that comes in a cute little antique box won't shock you. Quantity and quality for the prices is bang on.
Anything Else?
There are Jain options available too! And you might want to book a table in advance before you head there. ALSO. They're opening another branch of Family Tree in Mulund soon!
Deets:
Address: Shop 4, Ravi Industries, Panch Pakhadi, Thane West
Timings: 11:30 AM to 3:30 PM, 6:30 PM to 11:30 PM
Approx Cost for two: Rs 800 (excl. of taxes)
LIKE Curly Tales on Facebook | Instagram| Twitter
You can subscribe to our newsletters