You must have seen airport officials asking passengers to remove some items from their luggage during the security check-in. This mostly happens in the case of food items. You, too, must have had a similar experience. A so did a passenger at Phuket Airport. Himanshu Devgn was asked to remove a can of gulab jamun from his luggage as it was not allowed.
Man Had To Remove A Can Of Gulab Jamun
Himanshu Devgn was asked to remove a can of gulab jamun from his luggage at Phuket Airport. What he did with the can of gulab jamun has filled the internet with aww. In a viral video, Himanshu can be seen opening the can of gulab jamun and happily offering it to the check-in security officials. Himanshu recorded a video of the whole scenario and then uploaded it on Instagram. He also recorded the reaction of these officials as they tasted India's one of the favourite mithais. One of the security officials said Namaste as the sweet was offered to her and tried the delectable sweet as well.
View this post on Instagram
Also Read: Delhi & Bangalore Airports Launch New App For Quicker Paperless Check-In
Netizens Were Touched
Himanshu uploaded this video on his Instagram handle and the video by far has garnered over 1.2 million views. The video has received 63.6K likes and more than 200 comments. Netizens praised Himanshu for his sweet gesture of sharing gulab jamun which is a symbol of happiness with others. One user commented that Indians are known for their hospitality and he proved it with this gesture. People showered the video's comments section with heart emojis. Many people also uploaded the video on their handles raising Himanshu.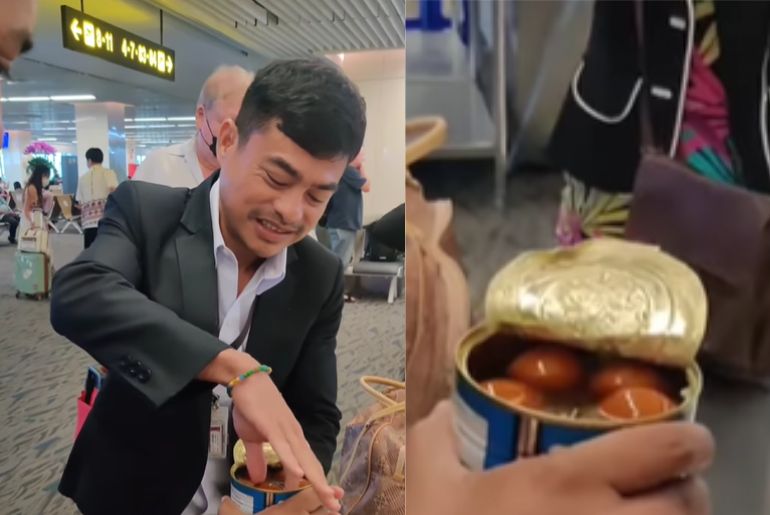 Also Read: Hacks To Avoid Long Queues During Security Check-In
How Sweet!!
Cover Image Courtesy: Instagram/Himanshu Devgn