Enjoying a comfortable journey and witnessing stunning views are some of the best things about travelling by flight. But before you can step into the flight, there are so many procedures that you need to follow. Security check-in is a time-consuming procedure and standing in long lines becomes unbearable during the peak travel seasons. No one wishes to start their journey standing in long queues, instead save time and avoid waiting in these check-in lines using these super useful tips and tricks.
Know The Hacks To Avoid Long Queues During Security Check-In
Complete The Check-In Process Online
You can complete this step online using your mobile phone or laptop. Go to the online check-in page of the airline you are travelling with. Enter all the necessary details and you will be done with the steps in some time. This will help you to save a lot of time by avoiding the lines at the airport.
Also read: 5 Outfits You Should NEVER Wear To The Airport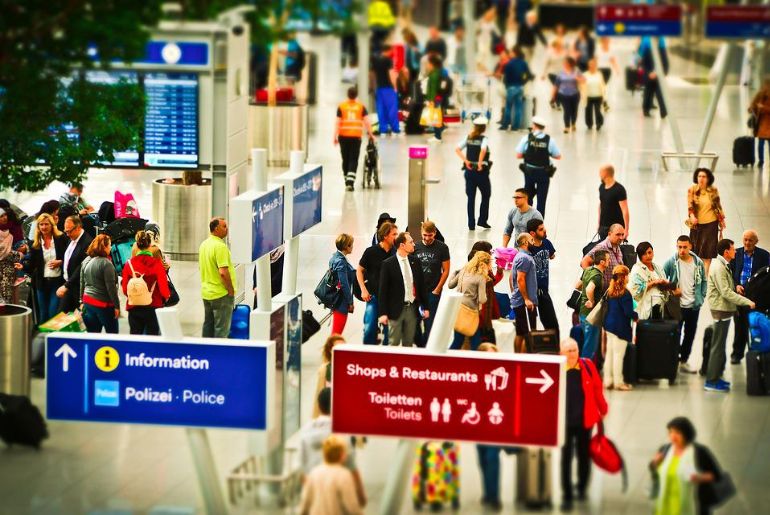 Pack Your Bags & Luggage Properly
If you have already checked in online, you can skip the long lines. But if you have not packed your bags properly according to the luggage requirements of your airline, then you might have to stand in check-in queues. It is better to know of the luggage requirements and pack according to that.
Choose A Proper Time To Travel
There are times at the airport when the crowd is insane. This happens during the peak vacation seasons, on weekends, on holidays, and the day before and after the weekends. If it is not urgent, skip such days to expect a slightly empty airport and less crowded security check-in lines.
Also read: Here's What You Should Do If You Lose Your Money At The Airport
CLEAR Membership Is A Saviour! 
If you are signed into this 'CLEAR' membership, get ready to experience VIP services in the airports. This is an innovative procedure that uses biometrics of the passengers to verify your identification. This membership will use your eye scans and fingerprints instead of traditional documents.
TSA Precheck
For a quick hassle-free security check-in process, 'TSA Pecheck' is great and very useful. This program will provide you with a different line for security screening and this line is meant for only TSA Precheck-approved flyers. During your security check-in, you do not need to wait for even 5 minutes for the procedure to get over. Interestingly, these passengers do not have to remove their laptops or shoes, or belts while security check-in.