The pandemic might have led to many of us skipping travel plans. However, staycations are not a bad either, right? And, thankfully, the UAE is blessed with some of the best Airbnbs. In case you're bored of the high-rise rooms and roof top pools, check out these quirky Airbnbs in UAE. From houseboats to chalets and dog-friendly stays, these Airbnbs are perfect for a fun weekend stay.
1. The Hide, Ras Al Khaimah
Want some peace and calm, away from the city buzz? Nestled away from Dubai's glamour this cute hideout is surrounded by lush green mountains. The Hide at Ras Al Khaimah is nestled in the midst of mountains and is perfect if you want to holiday on nature's lap. Wake up to a stunning sunrise, and take a stroll in the farm for your morning dose of exercise. Guests also get a chance to cook and eat fresh produce grown on site including chilis, tomatoes and corn. The Hide can accommodate up to 15 guests and comes with its own pool and children's play area.
Cost: AED 1,884 onwards per night
View this post on Instagram
2. An Authentic Mountain Lodge In Masafi
Al Qalaa Lodge is the perfect place for hikers, artists and guests who are looking for isolation from the modern world.
Surrounded by farms, mountains, nature and fresh air, the lodge gives you an authentic taste of the lifestyle in the Eastern UAE. The lodge boasts two bedrooms, a big living room, a separate kitchen and can accommodate up to six guests. As for the activities, the lodge is strategically located from the hiking trail in Al Taiba village as well as steps away from Al Taiba museum.
Cost: AED 1300 onwards per night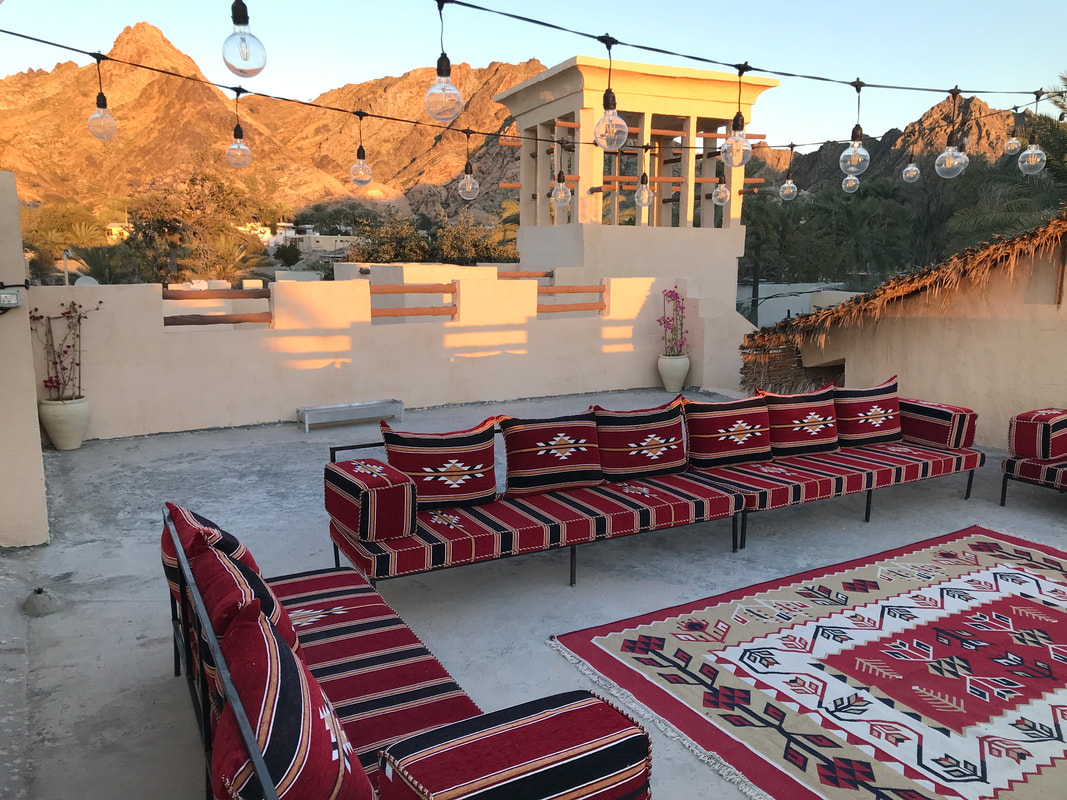 3. Dog-Friendly Glamping In Ras Al Khaimah
Love glamping but find it tough to leave your doggo back home? Not anymore! Ras Al Khaimah has a stunning new staycation that welcomes you and your four-legged baby. Run by husband and wife duo Neil and Amanda, RAK Glamping is based at Al Dahaisa Stables alongside Homely Petz- one of UAE's first pet-sitting companies, run by the same couple.
Whether you have a tiny pooch or an enormous hulk of a dog the glamping site welcomes dogs of all sizes. The staycation features a fenced perimeter for your pet to play around, plenty of trees to pee up, water bowls, tennis balls, doggy swimming pool, doggy ice cream as well as an on site pet store in case you forget something.
View this post on Instagram

And in case you wish to explore RAK, you can leave behind your dog at their in-house Doggy Day Care facility for an additional charge. However, be sure to bring your dog's vacation book, and is toilet trained to avoid little accidents in the tent.
As for the stay, The tents are air conditioned, can sleep up to 4 people, has a refrigerator, a microwave and chest of drawers with mirror. And when you're up and about the next morning, be treated to breakfast in bed. Start your day with a power-packed breakfast that includes yogurt, croissants, oats, fruit, and more.
When you're here you can relax and unwind with a Swedish massage, or cool off in the outside doggy pool. Note that humans are not allowed in the doggy pool, unless they are accompanied by a dog. Once you're done, relax in your tent and play a game of Monopoly, Jenga, Chess, or Risk. In case you wish to do more, ask the staff for an exclusive Ras Al Khaimah tour. The Emirate has lots to offer from Ziplining in the mountains, to beaches, hikes and treks, mountain bike rides, scooter rides on the Corniche, haunted houses and villages and more.
View this post on Instagram
Cost: Tent prices start from AED 280 to AED 350 per night for two. Dogs stay for free
4. A Chalet Stay On An Abu Dhabi Ranch
Located at the heart of the Al Wathba desert, about 45 minutes from Abu Dhabi City, this fully functional horse ranch gives you an insight into UAE's rural life. Guests can pet horses, book riding lessons, as well as go for a desert hack. As for the stay options, you can pick one of the seven studio chalets that are basic, but fully equipped with all that you need for a cosy stay.  All chalets come with comfy beds, a kitchen area and private bathrooms. In the evenings, head to the elevated viewing deck to catch the stunning sunset or plan a private barbecue. A stay here also means you'll have horses, camels and other farm animals almost on your doorstep.
Cost: AED 250 Onwards per night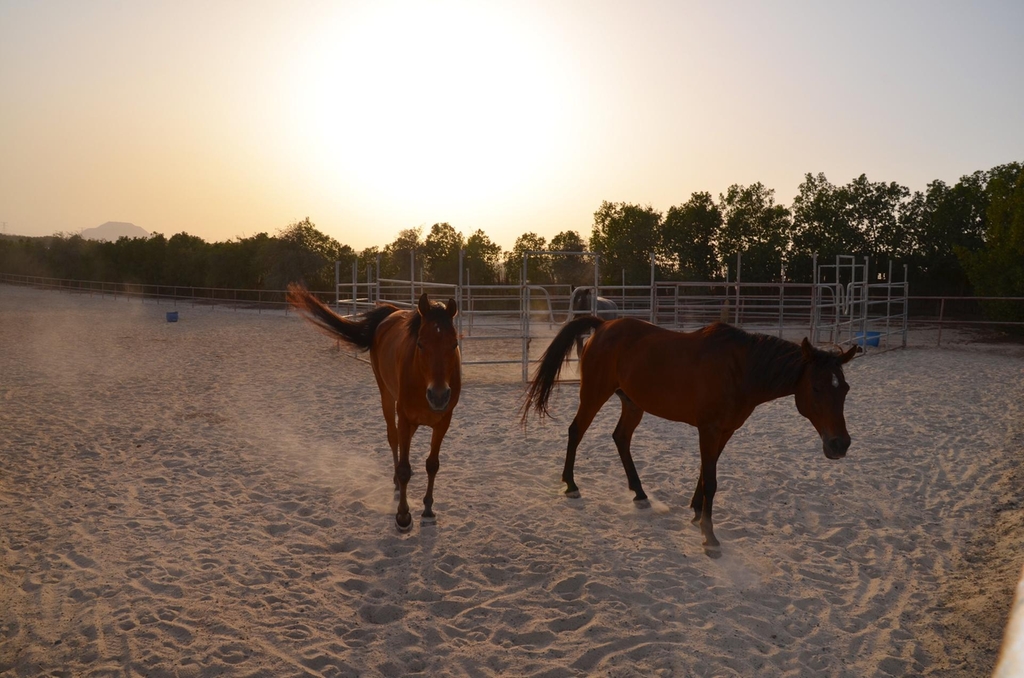 5. Quirky Houseboat In Abu Dhabi
Want to experience living in a boat house? This quirky houseboat in Abu Dhabi will fulfill your dreams. The wooden boathouse welcomes guests with a splash of colours. The walls are adorned with Pop Art prints, while bright, faux fur furniture spruce up the cozy interiors. The houseboat can accommodate two guests and boasts a living and dining area along with a private bath and a view platform. You know where to head if you want to watch inhibited sunsets- right?
And in case you want to step out, the place is located close to some of the best restaurants, Zayed's Grand mosque, hotels and malls.
Cost: From AED 840 per night