Let's take you across some of the states of South India to find out the local dishes from some of the states.
1. Andhra Pradesh
Andhra's speciality is spicy and flavourful food. Exotic meals have been cooked since the Nawabs kitchens were in play and the meat dishes here are quite popular
Gongura Mutton
This authentic Andhra style mutton curry is cooked using Gongura leaves and the biryani gives a distinct taste because of this. The Andhra biryani has earned its fame because of the Gongura.
Ulava Charu
This soup dish is made using horse gram. It is quite famous amongst the Guntur and Krishana districts of Andhra. Fresh cream is added to enhance the taste of the dish.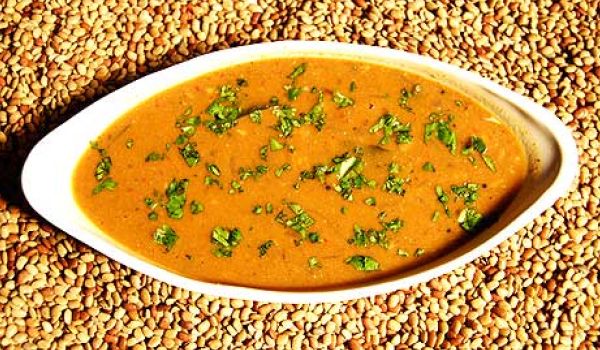 Pootha Rekulu
This dessert is made using rice, ghee and the layers take a lot of experience to perfect. In every layer you'll find ghee, sugar and cardamom. The dessert is so paper thin that it is also called as the paper sweet.

Also read: 10 Traditional Dishes From Odisha That Every Foodie Must Try
2. Kerala
Kerala is the land of exotic spices, so do not be surprised by the spicy curries and dishes of this state. The vegetarian and non-vegetarian dishes are both famous here and so are some of the local sweets.
Malabari Biryani
The soul food of Malayalees, a plate of biryani is enough to make a person happy here in Kerala. Cooked with spices, meat and jeerakasala rice, the preparation takes a lot of time but its worth the wait. No turmeric or coloring agent is used in the making and its usually ahd with pickle or boiled eggs.
Appam & Stew
You must've heard this name a lot of times! Its like a pair made in heaven. Appam is like a pancake made with rice batter, in a special round shallow dish and it is best eaten with Stew, which is made using vegetables and peppers, cooked in coconut milk. There can even be a non vegetarian version of this dish. If you ever go to Kerala appam and stew are a must-try!
Payasam
Payasam is the ultimate dessert the state has produced and it's made using milk, rice batter and lentils. Payasam has a sweet and milky texture and a warm bowl of payasam is the most satisfying dessert to have. It's almost like a warm hug.
3. Telangana
Telangana is known for its spicy dishes made in tamarind, sesame and asafoetida, in both vegetarian and non-vegetarian dishes. And there is so much more to Telangana Food that many of us are completely unaware of
Sarva Pindi 
Sarva Pindi is a savoury pancake made of rice flour, chana dal, peanuts and chilli. Its cooked in a deep round pan and it's quite a healthy dish.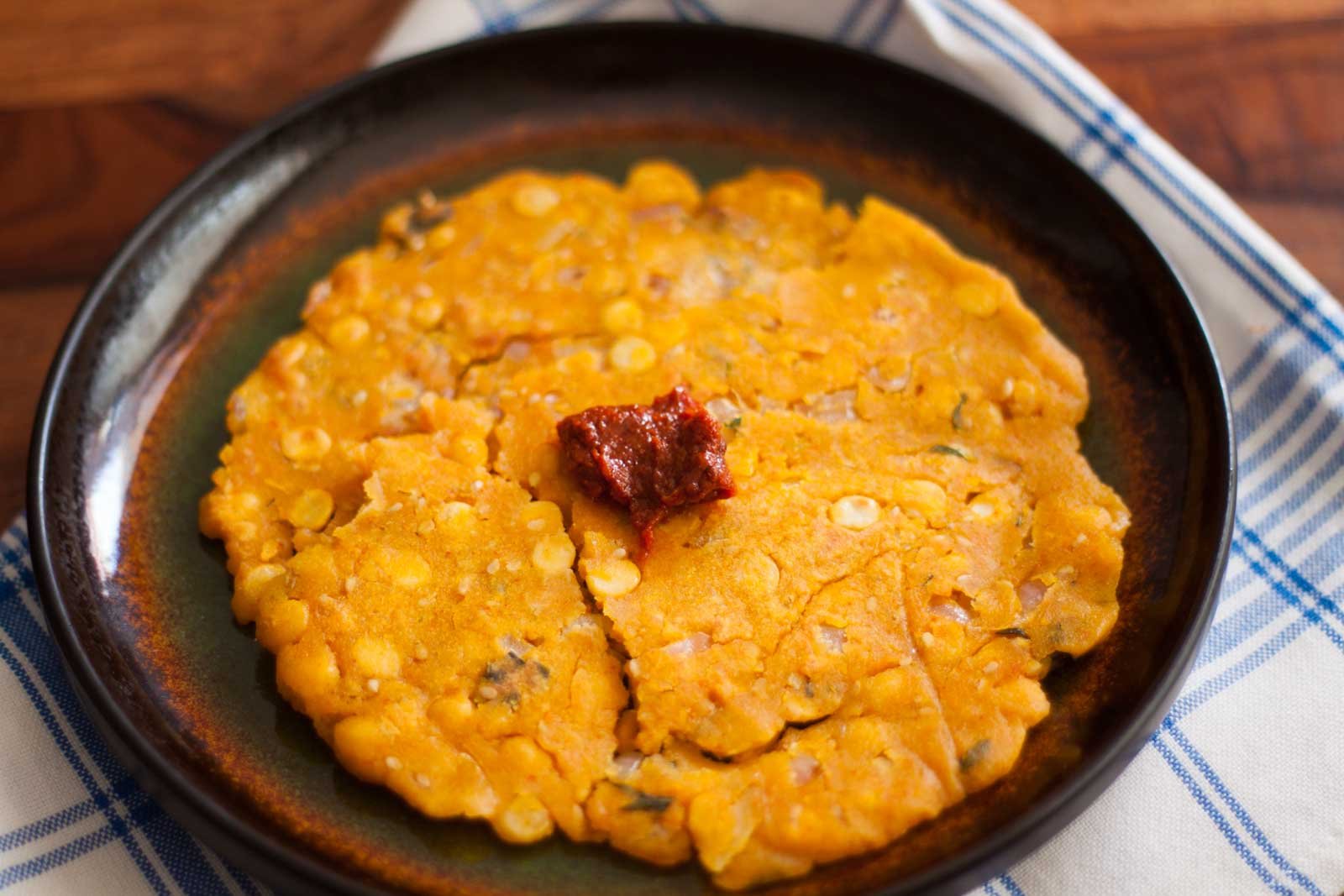 Golichina Mamsam
A non-vegetarian's delight, this recipe combines pieces of mutton into a thick gravy and is cooked with many spices. It is cooked for long hours on low flame so that the meat can absorb the essence of the flavours.
Qubani Ka Meetha
A famous dessert at Hyderabadi weddings, this one's made with dried apricots cooked for long. Once cooked, its mixed with sugar, ghee, saffron and almonds and served with ice cream sometimes

Also read: 6 Authentic Bengali Dishes That Will Transport You To The Lanes Of Kolkata
4. Karnataka
India's mildest cuisine is found here but there are different diverse regions like North Karnataka, South Karnataka, Kodagu aur Udupi and each have their own respective speciality, whether vegetarian or non-vegetarian. But here are 3 dishes you must definitely try!
Bisi Bele Bhath
Bisi Bele Bhath is one of the most popular dishes of Karnataka. It's a blend of lentils, vegetables and spices, that are mixed together. This is eaten with ghee or boondi raita.
Pandi Curry
Pandi or pork curry is a non-vegetarian delicacy coming from Coorg. It cooked using spice blend and coorg vinegar and it is served best with rice or akki roti.
Obbattu
Commonly called as puran poli in other Indian states, it's called Obbattu in Karnataka. It is made with wheat flour and uses ghee, cardamom and nutmeg with dal filling.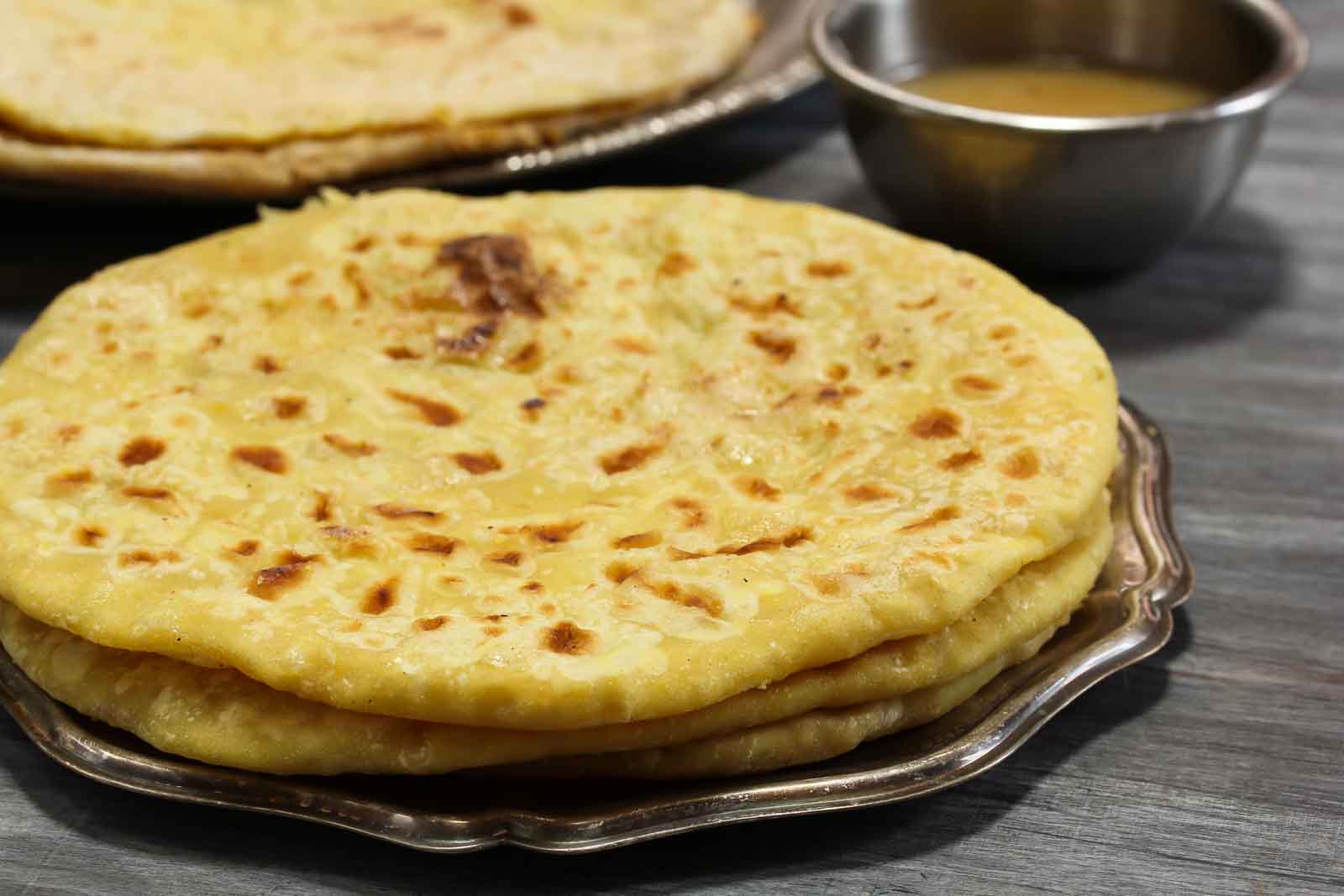 South Indian states of India have a variety of flavours to offer. Spicy, sweet, tangy, all of it. If you've tried any of these dishes before, don't forget to drop a comment & let us know!