When we see the homeless meandering about on the streets, they often wish the government should provide them with shelter and protection. However, it can be quite a challenge, given our country's population, it is not impossible. A German city is leading by example by providing the homeless with sleeping pods. Yes, a German town has built a series of pods for the homeless. The units are known as 'Ulmer Nest' were installed to provide shelter to the homeless during winter months. The pods were set up in Ulm, about 75 miles west of Munich.
The Pods Have Thermal Insulation To Protect From Cold
The pods made from wood and steel were put in parks and other places to protect those in need. They have also equipped the pods with thermal insulation to protect the homeless wanderers from wind and cold. Besides, the pods are big enough to accommodate two individuals. There are no cameras and sensors are triggered when the pods are in use. Plus, the nests are equipped with solar panels, which allows energy-neutral use during the day.
Also read: Goa & Bandra Open New Community Fridges To Make Sure No One Sleeps Hungry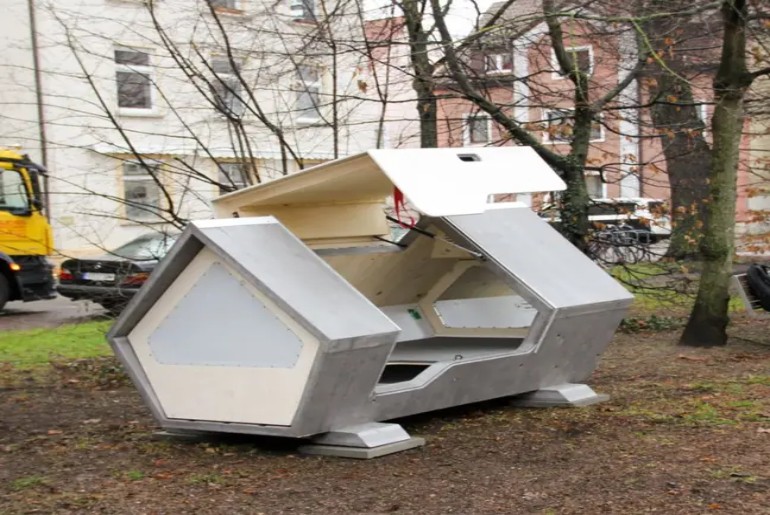 The Nests Are Easy To Use
Those behind the project announced that they rolled out the pods just as the weather worsened. The group wrote on Facebook, 'Today the two Ulm nests were repositioned – unfortunately due to corona with delay, but just in time for the freezing nights. We hope to repeat last year's positive feedback to provide an additional measure regarding the existing frostbite protection in Ulm in the long term'. Hong Kong Also Opens Socially Distanced Entertainment Park With Private Pods & Food Hall.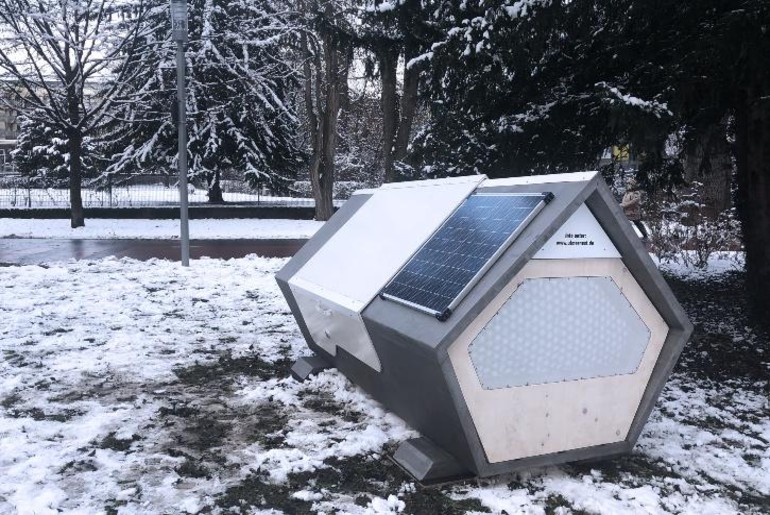 The nests are extremely easy to use, and the people do not need to fill any registration form to use them.