Christmas is all about spreading joy and love. It's that time of the year when we keep all our worries aside and make merry with our family. Right from playing secret Santa to buying presents for everyone, there's something truly magical about Christmas. While Christmas is celebrated with galore and zeal across the globe, it's famously celebrated with grandeur in Germany. Germany is known for its famous Nuremberg Christkindlesmarkt, which is known as the oldest Christmas market of Germany. And now, the world-famous market will be cancelled for the first time in 73 years. Yep, that's true. The market which was never cancelled since world war 2, now stands cancelled due to rising in the COVID-19 infection rates.
Nuremberg Christmas Market Attracts Millions Of Visitors Every Year
With records dating back to 1628, this beautiful market transforms into a village of wooden stalls embellished with red-and-white striped cloths. Each shop offers unique handicrafts and gifts that people truly cherish forever. The mart usually attracts millions of visitors every year and is an unmistakable trademark of the season.
Due To Rising Covid-19 Cases, The Market Stands Cancelled This Year 
Thanks to the covid-19 pandemic, this will be different. Nuremberg Mayor Marcus König has announced that the Christkindlesmarkt is cancelled for 2020. He said,
"This decision is very difficult for us. After much deliberation, and in order to protect the population, we have come to the conclusion that the Christmas market will not take place this year."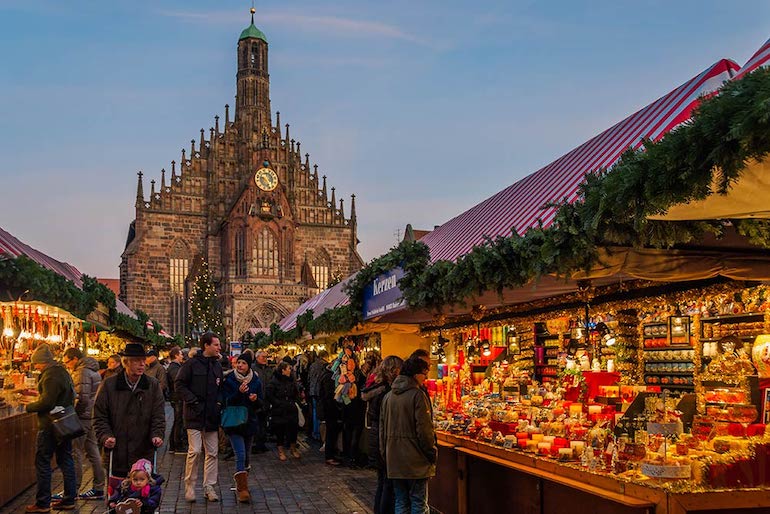 The coronavirus pandemic has left little untouched in 2020, but this is the first time since World War II that the Nuremberg Christmas market has been cancelled. And while we may not be able to enjoy the festivities like usual this year, the hope for a brighter future will help us welcome 2021 on a merry note.