You would be lying if you say if a vacation isn't on your mind this season. But if you would still do not want to check into a hotel and instead have space to yourself, we have some suggestions for you for your next trip. With private pools thrown in, these gorgeous villas near Mumbai will definitely suit your budget. 
1. Par-X Mist View Garden Villa, Karjat
This 4-BHK villa with a pool can accommodate 12 guests. It has four beds and four washrooms, and hence a perfect pick if you're planning a get-together with friends or siblings. The cost of the entire villa starts at ₹7,285 per night. Isn't that an amazing deal? There is a huge lawn around the property and it overlooks the beautiful mountains too.
Also read: Maldives On A Budget: 5 Affordable Villas You Can Book Under ₹6000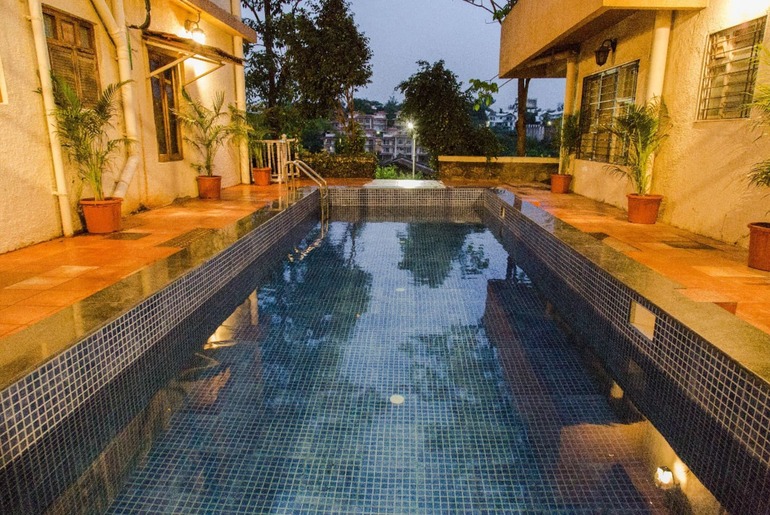 2. Deltin Villa, Khandala
Just 8km from the all-time favourite Bhushi Dam is the Deltin Villa. Mountain views, the crisp air, and peace make your stay here one of the most memorable ones. Contemporarily designed, the villa comes with all the amenities that are needed for a comfortable getaway. It is a self-catered villa and you can enjoy a hearty Asian breakfast. During your time here, you can explore the surrounding tourist spots like Tiger Point which is just 14.5 km away. Book it for your next weekend outing and have a wonderful time. The cost per head ₹7,285 per night. 
3. Kesar Villa, Lonavala
If you have been looking for some time off from your busy schedule, the Kesar Villa in Lonavala is what vacation goals are made of. The villa boasts modern architecture and dreamy interiors with an outdoor pool and a fully-equipped kitchen to experiment with cooking. With lush green fields surrounding the villa, you will have lots of scopes to just sit back and relax. You will have to shell out ₹9657 per night to book this gorgeous villa.
Also read: Planning To Work From Goa? 6 Budget-Friendly Homestays To Book Under ₹1,500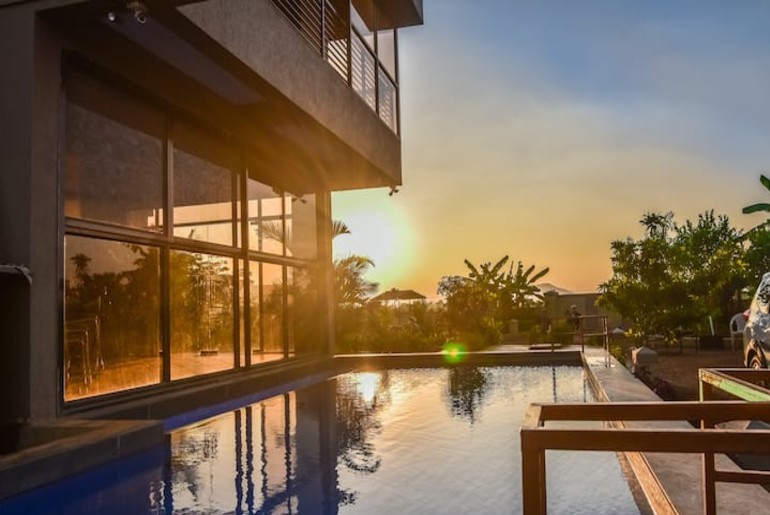 4. River Rock, Panvel
Panvel is just on the outskirts of the city and you can leave all your worries behind to experience bliss here at River Rock! This rustic-looking villa is so pretty that it makes me want to get there right away. This luxurious villa/ farm stay has a stream flowing right outside the door and it looks like one of the houses from Hollywood films! They even have wooden floorings and stairs inside the villas that lead you to the upper rooms. It is like a dream house with a plunge pool that you always wanted. The tariff is ₹ 8,000 per night.
5. Rumourss Sky Villas & Resort, Lonavala
Leave the worldly chaos, get on a Japanese chalet & set your soul free at Rumourss Sky Villa & Resort in Lonavala. This is India's first resort made on the lines of Japanese Tree House Chalets and it is clearly an architectural feature of Lonavala. Rumourss Sky Villas & Resort is an eco-friendly retreat towards the Bushi Dam on INS Shivaji Road Tiger Point in Lonavala. These chalets are erected on a single iron mast at a height of about 30 to 40 feet. We have heard that they even tremble gently and pleasantly at periodical intervals to give you the real feel. The tariff per night starts at ₹6300. Also, Lockdown Your Weekends In These Gorgeous Villas Near Mumbai That Offers Serenity & Seclusion.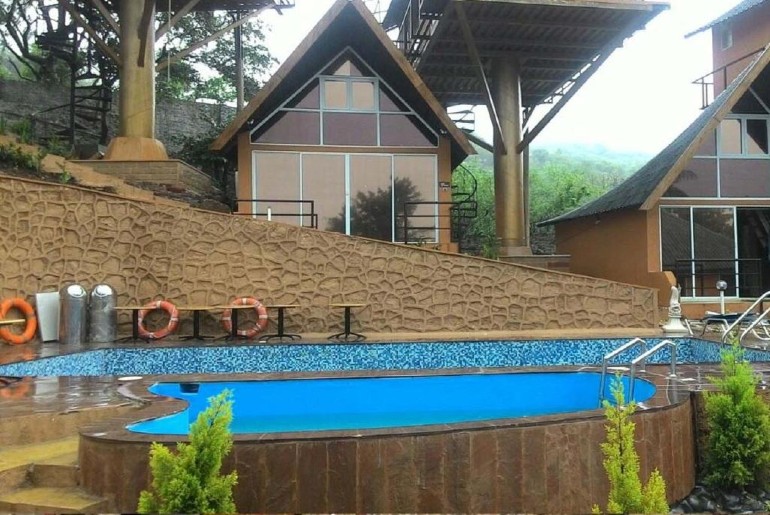 Where are you heading first?