If the idea of an RT-PCR test and quarantine keeping you from a getaway, there are plenty of places nearby that are a world removed from the concrete jungle. And the best part? They are just a few hours away from Mumbai. Take your pick and enjoy this monsoon in gorgeous villas amid lush greenery. 
1. Le Spa Villa, Pune
This tastefully decorated, fully furnished villa is surrounded by 7000 acres of rolling meadows. It consists of a veranda which is a perfect spot for a peaceful morning high tea. The interior of the villa is done in such a way so as to give the whole place a holiday vibe with a rustic touch to it. What's more, the house also consists of a luxurious lounge area where you can laze around with your pals and make some memories over board games and food. The house is located right in the center of the city with every landmark not being more than forty-five minutes away.
Where: Le Spa Villa, 2 B, Chintamani Complex, Sinhgad Road, Near Bhairavnath Temple, Khadakwasla, Pune
Tariff: ₹15,750 per night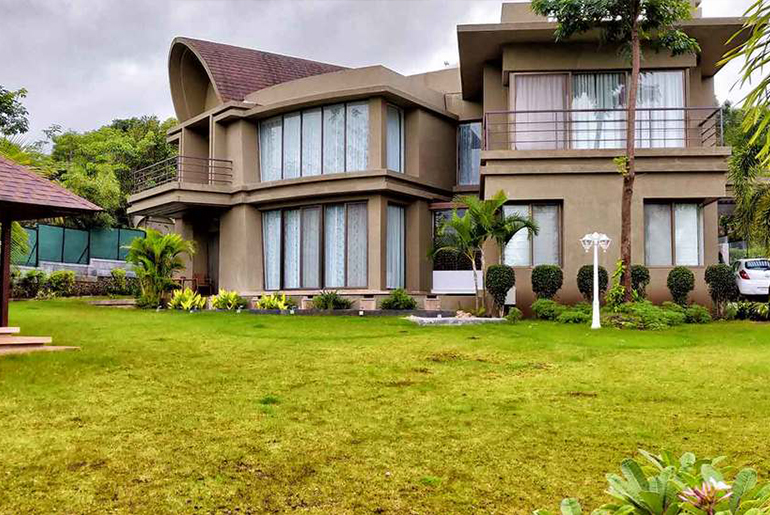 2. Casa Blanca, Karjat
Surrounded by 2 acres of organic farms, a cricket pitch, and a huge swimming pool, the SaffronStays Casa Blanca in Karjat welcomes you. With white stone-washed walls and a Greek-style crafted home, the SaffronStays Casa Blanca, Karjat is your home away from home. This spacious villa can accommodate a large group of people so it could be your perfect weekend getaway.
Where: Opposite Pinewood Resort, Varai Road, Lakhan Phata, Cross Rampol, Karjat, Varai T. Need,
Tariff: Starts at ₹35,000 per night
3. Casa Dois, Khandala
Plan your next weekend getaway trip to Casa Dios Luxury Villas in Khandala for an amazing staycation. Casa Dios are exotic luxury pool villas where you can find your zen and rejuvenate yourself amidst serene nature. All villas are sprawling 10,000 sq ft. with spacious rooms nestled away in the lap of luxury and can fit up to 12 people! 
Where: Plot 18, Hill Stone Park, Khandala, Kunegaon, Khandala
Tariff: Starts ₹36,000 per night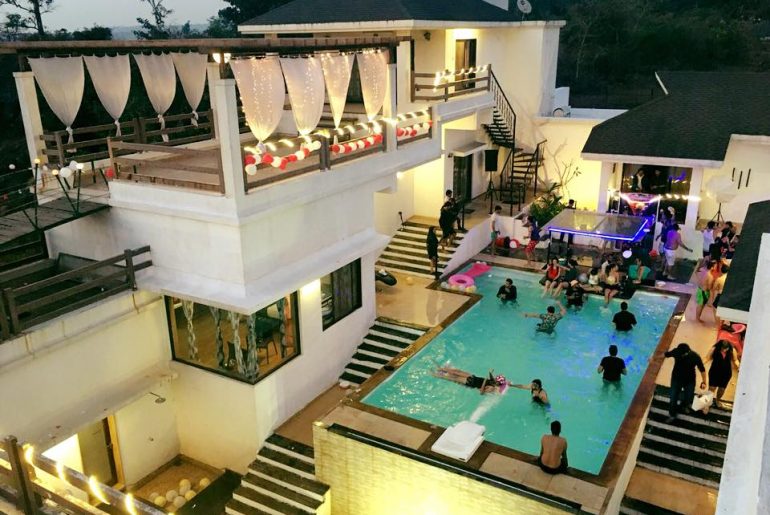 4. Bali Villa, Alibaug
If you can't go to Bali, then let Bali come to you with the Alibaug's Bali Villa. This is a premium Bali-styled 2 bedroom villa situated near the Mandwa jetty and neighbouring restaurants and eateries. This villa is built in a contemporary fashion with a generous living space and glamour wooden bedrooms. Chill with your loved ones in the picturesque outdoor garden here. You can head to the beach and then spend the rest of the evening soaking in the beauty of Alibaug from the comforts of Bali Villa.
Where: Mandwa Jetty Road, Alibaug
Tariff: ₹8000 per night 
5. Amanzi
Always wanted a view overlooking mountains, lakes, and serene nature? Well, Amanzi offers something more than you can even imagine! The quality that they offer their guests is superior. Amanzi is not just another lavish place, it is nurtured with the best view in the state. This boutique resort has 8 luxurious villas with four poster beds and large verandas!
Where: Address: Amanzi, 440 Tikona Peth, Pavana dam
Tariff: Approx ₹ 14,999 per night (Prices vary as per room)
View this post on Instagram
6. River Rock, Panvel
Panvel is just on the outskirts of the city and you can leave all your worries behind to experience bliss here at River Rock! This rustic-looking villa is so pretty that it makes me want to get there right away. This luxurious villa/ farm stay has a stream flowing right outside the door and it looks like one of the houses from Hollywood films! They even have wooden floorings and stairs inside the villas that lead you to the upper rooms. It is like a dream house you always wanted.
Where:  Kalle Rd, Karnala
Tariff: Approx ₹ 8,000 per night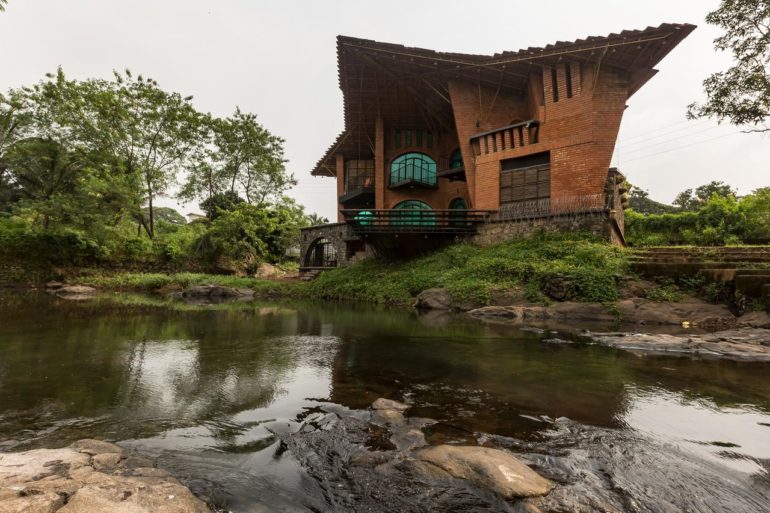 Where are you heading first?