Under 140 Characters
Unwind and indulge at the Stepwell Cafe in Jodhpur with beautiful views of the stepwell of the old city of Jodhpur.
What Is It?
As part of the JDH Project, the stepwell cafe restores the old & walled city of Jodhpur, bringing life to the stepwell that was once full of people looking to escape the urban chaos of city life and playing in its waters.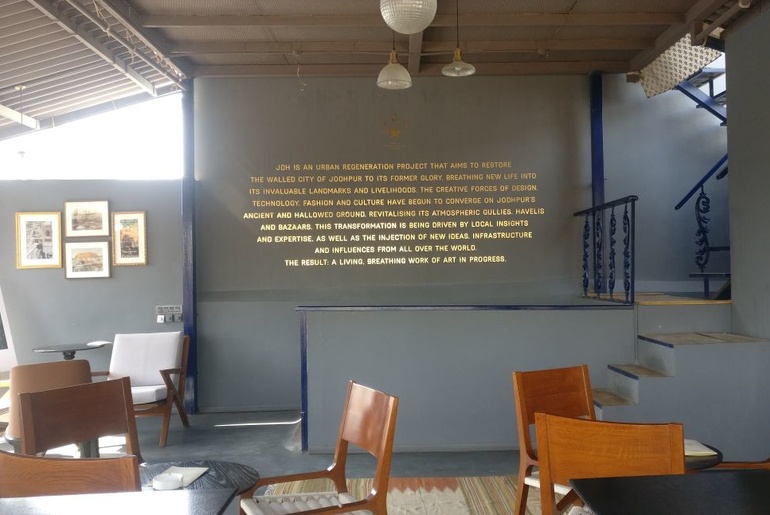 The Stepwell Cafe rejoices that same notion and brings people from all across the world offering a seating area on two floors with a small rooftop and great food to indulge in.
Also read: Lakshman Sagar In Rajasthan Has A Private Pool In Every Cottage & Is Every Traveler's Dream
What's In It?
Booming and splashing with colours and water, it stands out from other cafes. The ground floor has air-conditioned seating whereas, the upper floor remains open and has English classics playing on a Marshall speaker. They even have a selection of books to read from and pass away time. Gaze out of the balcony and watch the stepwell come into life.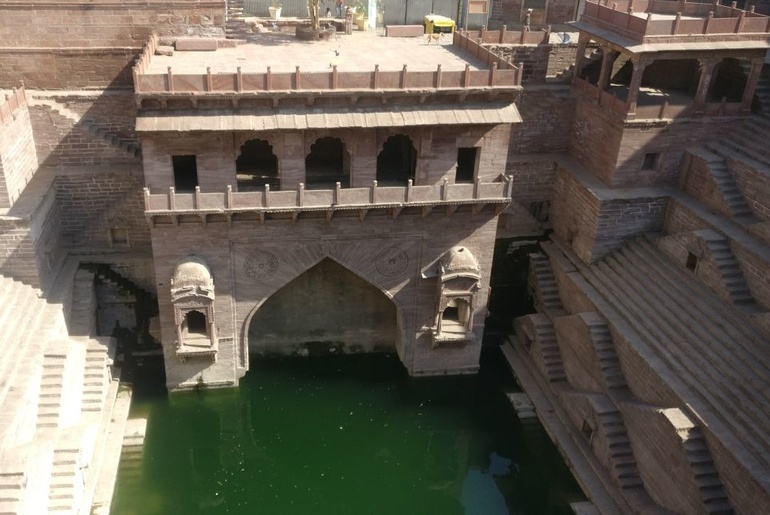 Contemplate life over a glass of cocktail or dig into their Indo-European food. You can even choose to dine in their rooftop area that has low seating with big cushions along with breathtaking views of the Mehrangarh Fort.
The walls of the cafe are decked with photos of Rajasthan's royalty and create a very classy yet, casual ambiance perfect for a culinary experience.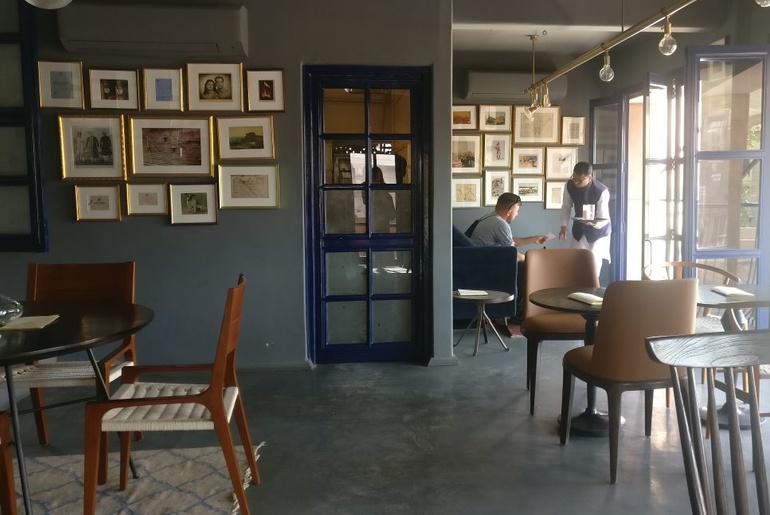 Deets
Address: Tunwarji Ka Jhalra Makrana Mohalla, Jodhpur, Rajasthan 342001
Phone: 0291 263 6455
Cost for two: ₹700 (Approx.)
LIKE Curly Tales on Facebook | Instagram | Twitter
You can subscribe to our newsletters