Women's Day is just around the corner and Mumbai has planned out some special surprises for all the lovely ladies out there. From unlimited sangrias, to curated menus, the ladies are in for a treat this year. Here is all that you can enjoy in Mumbai –
1. Farzi Cafe, Multiple Outlets
Ladies, are you feeling the Mid-Week Wednesday blues? Time to say good-bye as Farzi Café has the something exciting for all the ladies. Farzi Café will be serving unlimited complimentary glasses of Sangrias to all the ladies on Wednesday, 7 March (Every Wednesday). Now, you know where to spend your  Wednesdays and make the most of Unlimited Sangrias at Farzi Cafe exclusively for all the ladies. You can pair the sangria with some of your favourite bar bites.
Also read: Farzi Cafe In Lower Parel Serves Traditional Parle-G In A Cheesecake
When: 07th March​, 2018 (Wednesday)
Where: Farzi Cafe, All Outlets (Oberoi Mall, Kamala Mills & High Street Phoenix)
Contact: 8433942801/ 7400066825/ 7400091034
2. 

 The Playlist Pizzeria, Bandra
This Women's Day get 25% off on any pizza. Their dishes include names like Poker face, Blurred Lines, Hips Dont Lie, Californication, One More time, Tease Me, Satisfaction and Echo. They specialise not only in pizzas by also salads, starters pasta and desserts. Not to forget their signature garlic bread and signature pizza cookie which is to die for. Not only that, they have an artist of the month also to promote Indian artists at large. The cozy-chic Playlist Pizzeria on Baptista Road at Bandra West has a wall decorated with original vinyls, including Bismillah Khan, Eagles and Santana. The ceiling, amid the yellow LED bulbs, are triangular panels — pizza for some and play symbol for others? Under 'The Producers' section, patrons get to choose the size — 9 and 12 or flat bread; the base — regular or wheat; sauce — regular, spicy, white, BBQ, garlic oil and herb pesto; cheese — pizza (in-house mix), mozzarella and smoked and a range of regular and premium (this includes blue cheese and prosciutto, too) toppings.
Offer: Flat 25% off on pizza's (Dine in only)
Date: 8th March to 15th March 2018
Contact: 022 6555 4151
Address: The Playlist Pizzeria, Bandra
3. Su Casa, Bandra
This International Women's Day, Su Casa is geared up to express Emotions – a dessert that will be re-created on the table by Head Chef Anil J at Su Casa. The aesthetics & elements have been carefully put together to represent & compliment the beautiful persona of Women. The dessert magic will commence upon Chef Anil, laying a white table cloth on the table. The dessert is a perfect amalgamation of gooey nutella mousse, granola crunch, berry coulis & other elements that make for a dessert that is equivalent to warm hug. A hug in the form a dessert is Su Casa's way of expressing appreciation for all the women that make our lives a better place. Chef Anil J garners his inspiration from Chef Grant Achatz, Founder & Head Chef, Aleina, New York. Indulge in this treat for all your senses & celebrate Women who make life worth living!
When: 8th March, 2018
Where: Ground Floor, The Bombay Art Society, Opposite Hotel Rang Sharda, Backbay Reclemmation Bandra (West), Mumbai 400050
4. Hakkasan, Bandra
To commemorate International Women's Day, Hakkasan is all set to host a culinary workshop – Walk the Wok with Chef Raymond Wong for its women patrons starting 11 am onwards. Chef Raymond will shed light on flavour profiles, ingredients & Chao (Wok) technique for bringing to live Cantonese Wok delicacies, such as Tofu claypot, Prawn in Szechuan sauce, Black truffle and asparagus ​​​​fried rice and Seafood mee goreng noodle.
When: Thursday, 8th March 2018
Timings: 11 am to 2 pm
Price: ₹1800/-++ (includes Masterclass delicacies tasting & a glass of sparkling wine)
For Reservations: +91 22 26444444
Where: Hakkasan, Waterfield Road, Bandra West, Mumbai: 400 050
5. The Bombay Bronx, Breach Candy
 It's a woman's world now- time to show them who's the boss! The Bombay Bronx launches the Girl BossNight – Bollywood edition, where there is entertainment, networking and everything else a Girl Boss needs. The usual ladies nights too dry for your tastes? Come over every Wednesday for a night that's all about YOU! All that girls need are a few shots and the best Bollywood music to enjoy the night away! The Bombay Bronx brings you the best of both. Bollywood music and free shots for the ladies, isn't it already a good Wednesday? When it comes to food, relish from a unique selection of Small plates like Baked Goat Cheese and Green Chilly Cigars or the Bronx Ishstyle Chilli Chicken with roasted capsicum and sauteed chillies. You can also gorge on the Mumbai Style Street Kebabs that will surely remind you of the busy vibrant Mumbai streets. Mumbai Street specials like Vada Pao, Dhokla Pakoda, TBB Kheema Pao and Anda Bhurji are also part of the extensive menu. For the mains, order for the Bronx Signature, Tagliettele Pasta and the Indianised Burmese Khow Suey with traditional accompaniments. Looking for something casual? Rajma Chawal, Kadi Chawal Bowl and Chole Batura – TBB has it all. End your meal on a sweet note with desserts. Be it Philly Cheese Cake or the Brownie Tart, there is always room for some desserts. Apart from Free Shots, there's also All You Can Eat for Women for ₹499 from 1 pm to 5 pm on both days.
Date
– 
7th and 8th March 2018
Venue: The Bombay Bronx, Breach Candy
Entry: Free
6. British Brewing Company, Multiple Outlets
International Women's Day is just around the corner and British Brewing Company; your favourite neighbourhood gastro-pub has a lot in store for all the lovely ladies. Special Offers: This Women's Day gather your girl gang and enjoy an exclusive 3 course set lunch menu priced at INR 490/- (all inclusive) and enjoy bottomless sangria for two hours priced at INR  699/- (all inclusive) all through the day. What more? Every woman who walks in gets a complimentary glass of wine! The 3 course lunch menu will include a choice of soup, salad and a main! Choose from piping hot hearty soups like Forest Soup, Manchurian Soup or the Special of the Day. The freshly tossed salads feature options like Feta Greek Salad, Classic Caesar Salad or a Summer Chopped Salad. For mains, select from Mixed Bangers and Spiked Mash, Cottage Cheese or Chicken Sizzlers, Country Side Chicken Burger, Nutty Nut Burger, Chef's Special Pizza, Hot Cheesy Logs, Lamb Shepherd's Pie, Pasta in Arrabbiata Sauce or Alfredo Sauce and much more.
When: Thursday, 8th March, 2018
Contact Number: 02239698190
Price:
₹490/- (all inclusive) for a 3 course lunch meal
₹699/- (all inclusive) for bottomless sangria for two hours at anytime of the day
Where: At all British Brewing Company outlets in the city
Palladium, High Street Phoenix (Lower Parel), Times Square Tech Park (Andheri East), Oberoi Mall (Goregaon East), Viviana Mall (Thane West), Inorbit Mall (Vashi) and Lodha Xperia Mall (Dombivali East)
7. The Boston Butt, Fort
Celebrate International Women's Day with Madame (Mme) Martini at The Boston Butt on Wednesday and Thursday over their specially curated Martini Menu! Pour yourself a drink, put on some lipstick and pull yourself together because it's that time of the year when everybody would be celebrating the Women's Day in one or the other way. The Boston Butt is inviting all the Ladies out there to drop in at the venue this Wednesday and Thursday for a round of Martinis to celebrate International Women's Day with. All the ladies can avail unlimited Martinis on the house from their specially curated Martini Menu.
Address: The Boston Butt, 1st floor Rampart Row 30 K Dubash Marg Opp. Max Mueller Bhavan, Near Rhythm House and Jehangir Art Gallery, Kalaghoda, Fort, Maharashtra 400023
Phone: 098924 47669
8. Yauatcha, BKC
This March, Yauatcha, the Michelin-starred dim sum teahouse from London is celebrating 'Women's Day' with it's all new 'Yum Cha' experience. 'Yum Cha' is a Cantonese tradition of brunch involving Chinese tea and dim sum. Yauatcha, has meticulously curated a 'Yum Cha' menu that features a pot of tea, three baskets of dim sum and a signature dessert per person all priced at ₹588/- (for vegetarian) and ₹688/- (for non-vegetarian). Choose from piping hot all-time favourite teas like Assam, Darjeeling First Flush and Jasmine along with three baskets of dim sum like Shiitake Mushroom Dumpling, Vegetable Chive Dumpling and Vegetable Crystal Dumpling for the vegetarians. The meat eaters will get Hargau, Chicken and Prawn Shui Mai and the Chicken Char Sui Bun. End your experience on a sweet note with Yauatcha's signature delectable desserts like Chocolate Hazelnut Mousse, Chocolate Pebble, Red Fruit Fromage or the Tropical Dome.
What: Women's Day Special Yum Cha Lunch Experience at Yauatcha
When: On Thursday, 8th March 2018
Time: 12 noon to 7 pm
Price:
₹588/- (plus taxes for vegetarian)
₹688/- (plus taxes for vegetarian)
Contact: 092222 22800
Where: Yauatcha, Raheja Tower, First Floor, Bandra Kurla Complex, Bandra East, Mumbai 400051
10. 

Tasse

 

de

 

Thé, Fort
What's better than sipping a cup of tea and catching up with your girlfriends? This Women's day, Tasse de Thé invites all you charming ladies to gather atleast 6 of your girlfriends and enjoy 50% off on the High tea.With its French classical façade, beautiful themed balcony and pastel hue, TDT offers a perfect setting for 2 tier and 3 tier high tea menu. Indulge in their gourmet tea and scrumptious treats such as BBQ Zucchini Roll, Mexican Bean Burger, Date and Peanut Butter pastry many more savory to choose from. Enjoy an uplifting High Tea experience at TDT with an extravagant décor!
Also read: Tasse de Thé Is The Newest Tea Cafe In Fort And It Serves 300 Types Of Teas
What: Women's Day Special –  50% off on High Tea
When: 8th March, 2018
Time: 4:00 PM to 6.30 PM
Where: Tasse de Thé, Islam Building, Ground Floor, Veer Nariman Street, Fort, Mumbai
Contact: 022 62373727, 022 62374757
11. The Good Wife, BKC
All you lovely ladies, what are your plans for the special day? It's Women's Day!  The day celebrates women achievement in every sphere from political to social. What better than celebrating the day with your girlfriends? The Good Wife has come up with an amazing offer you can't afford to miss. To celebrate the success and achievements, the restaurants is offering a set menu for ladies at only ₹999++. And, that's not all. Dimi Lezinska the renowned mixologist will be conducting a cocktail making workshop for women at 7 pm at The Good Wife.   The women attending will be collecting into groups of 3 or 4 each, then they get to choose a woman they are inspired by. Dimi will then demonstrate a cocktail that he thinks fits well with that particular inspiration. The ladies will understand the ideology behind cocktail making through this process.
Also read: Try Out The 6 Cheese Pizza At The Good Wife In BKC
Where: The Good Wife, Ground Floor, The Capital, Block 'G', Bandra Kurla Complex, Mumbai, 400051
When: Thursday, 8th March
Time: 7 pm onwards
12. BKC DIVE, BKC
International Women's Day is around the corner and it's the perfect excuse to get your girl gang together for some giggles and glee! Flock your girlies and head straight to BKC Dive to enjoy a complimentary glass of Sangria on the house till Thursday. Celebrating womanhood, the Dive bar is also putting up an all-expense paid trip to an exotic vineyard with your near ones for grabs. All you gotta to do is…stop by the bar, drop your details in a fish bowl and if you are lucky enough, the steal could be all yours! Winners will be announced on 9th March.
Also read: After Party Hunger? Head To BKC DIVE In Mumbai On Every Friday & Saturday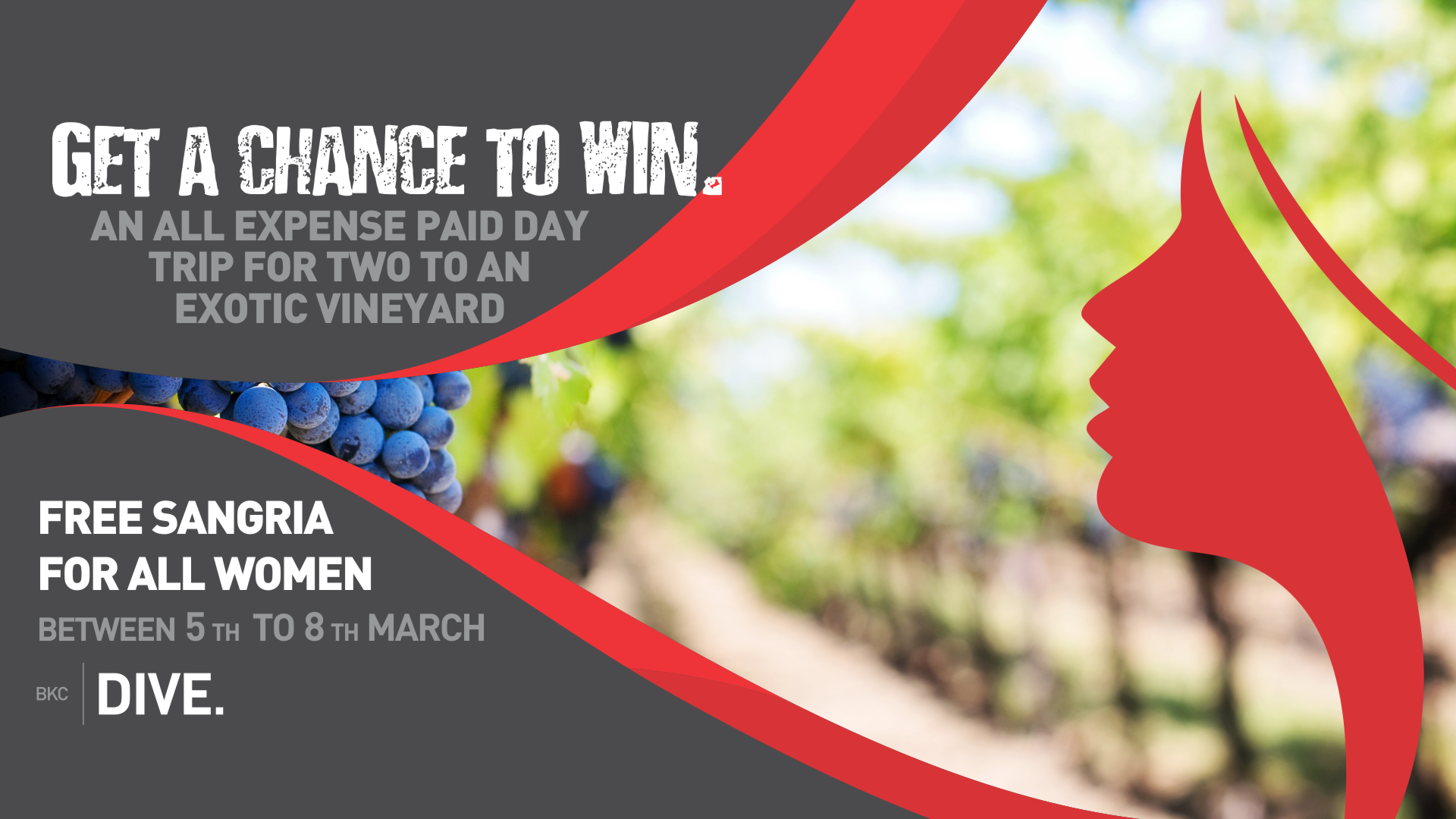 Venue: BKC DIVE, 11:30 am to close
Date: 5th March to 8th March 2018
Offer Valid only for Ladies
A glass of Sangria on the house 
13. Reunion Bar & Kitchen, Dadar
Women's day is around the corner and it's time to celebrate their awesomeness. Reunion Bar and Kitchen is offering Unicorn LIIT for ₹60 only for all the magical females out there. Enjoy a great meal and select from a range of vintage wines by the glass, fine whiskeys and single malts. The Reunion Bar and Kitchen is a great place to unwind after a long day with friends and business associates. Exotic blends at the bar are overwhelmingly amazing with a variety of liquor, mock tails and cocktails. Must be tasted and felt.Chill at a place where you deserve to be chilling out. So, what are you waiting for? Crash in and get set to, 'Spoil UR Bad Mood'!" because we believe in giving guests more than what they ever desired.
Also read: Get Drinks At Lesser Than MRP At Reunion Bar & Kitchen In Dadar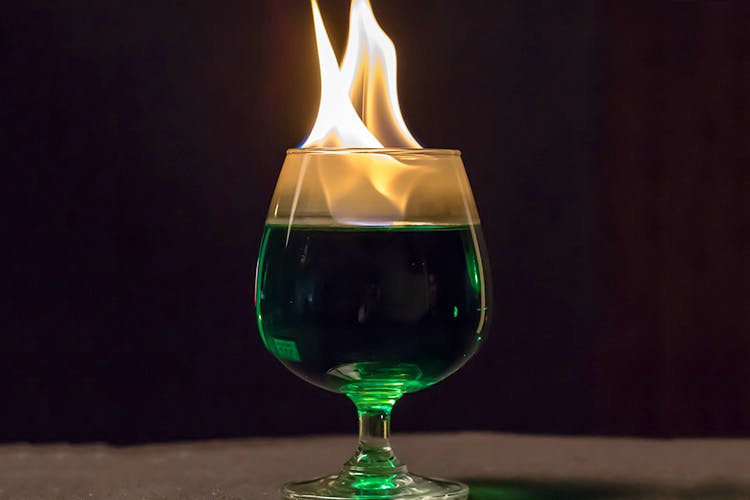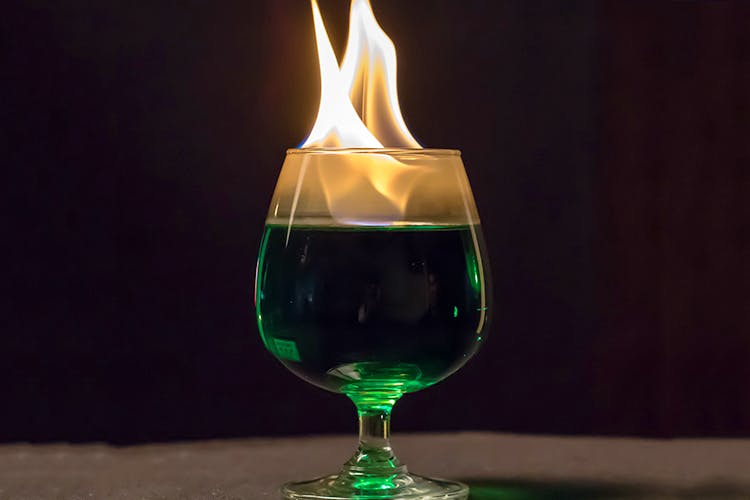 Venue: Reunion Bar and Kitchen, Dadar and Goregaon
14. Henpecked, Fort
International Women's Day is not just any other normal day. This day reflects the struggles women have gone through from centuries for empowerment and equality in the society. Celebrating this day,Henpecked offers 50% discount on all women's table. So ladies, head to Henpecked with your girl gang for a scrumptious meal and spiffing cocktails, while pampering yourself like a Diva! Indulge in some of the most exotic dishes like PeriPeri Calamari, Dark Humus, Herbed Grilled Chicken skewer, Chicken Roulade, Maryland Chicken etc. The restaurant also serves unique traditional hand-pressed Napolitano pizzas, such as The Dominant Vegetarian, Spicy Pepperoni, Mr.GoGo, Capricciosa and much more. Complementing the vibe, restaurant serves some of the most unique drinks such as Kambucha, Beetle's, Down Town, Pink Magic which will serve as perfect accompaniments.
Also read: You Can Eat Harry Potter's Golden Snitch At Henpecked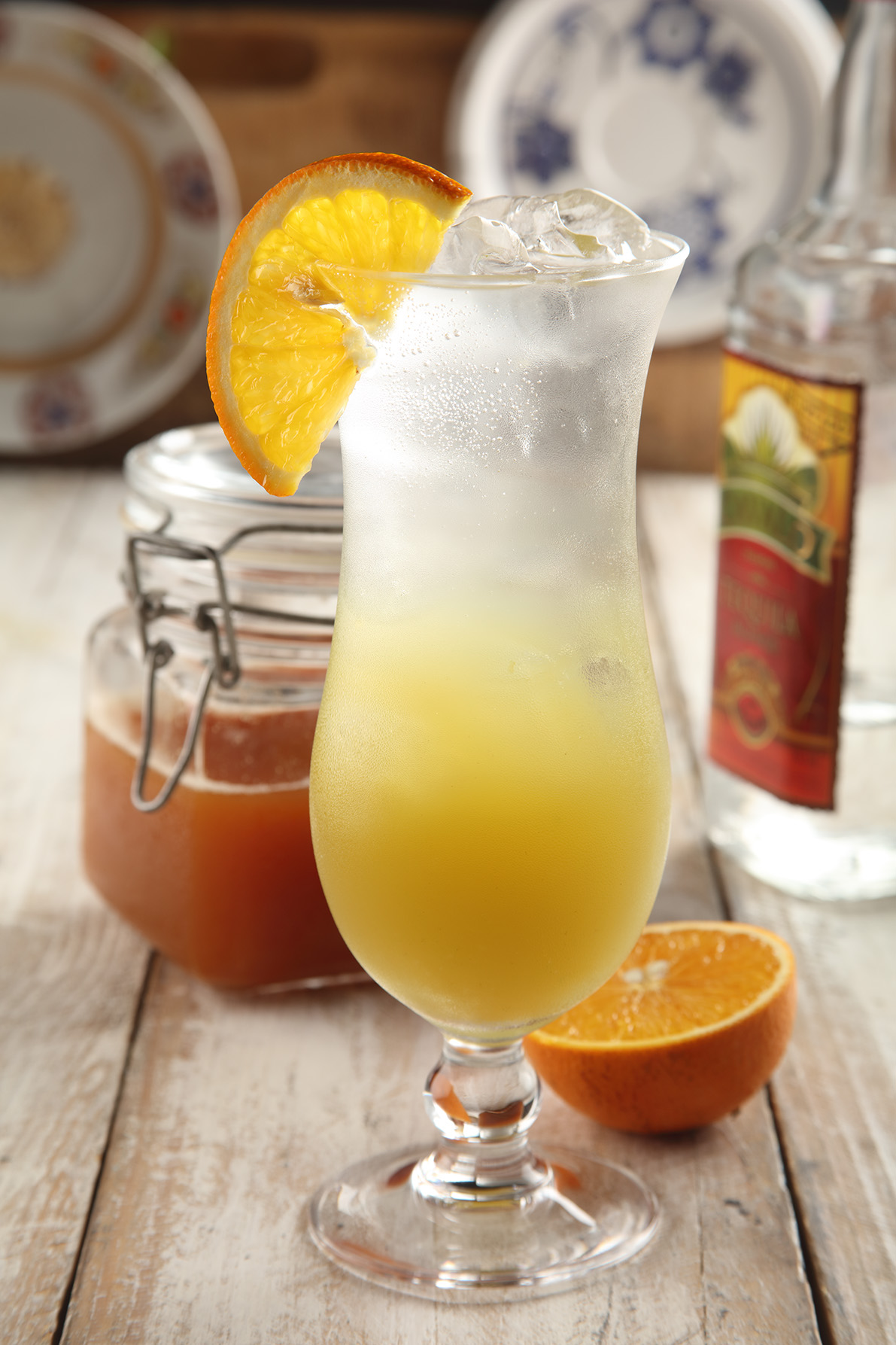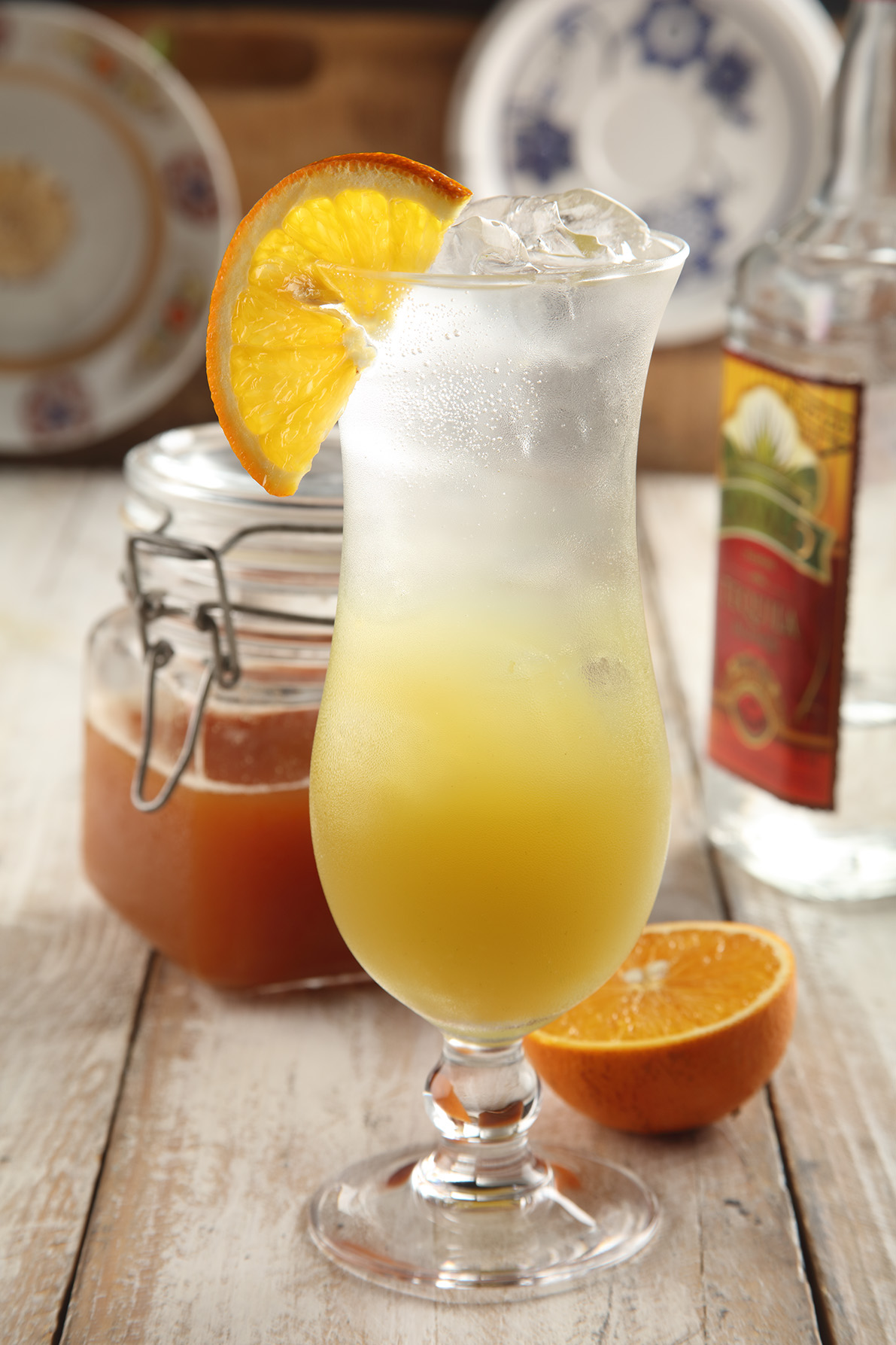 What: Celebrate Diva's Day with 50% discount on all women's table @ Henpecked
When:  8th March, 2018
Time: 11am to 1am
Where: 105, Apollo Street, Opposite Laxmi Vilas Bank, Mumbai Samachar Marg, Kala Ghoda, Fort, Mumbai.
15. Kaitlyn's Beer Garden, Bandra
Gear up 

this Thursday

 and head to Kaitlyn's Beer Garden to have a Karaoke bash with your girl gang! They're also offering deals that you and your friends won't be able to resist. That's right! Along with a great venue to do some fun weekday unwinding, Kaitlyn's Beer Garden is offering Unlimited Sangrias @ just INR699++ to all the pretty women! What more! Enjoy their range of craft beers, unique beer based cocktails and beer based desserts. Also savour dishes like  Pesto Paneer Charcoal, Arancini Balls with spicy salsa, Charmoula Chicken with Spiced Pita Crisps, German Style Nachos andThe Desi Shepherd's Pie from their innovative menu.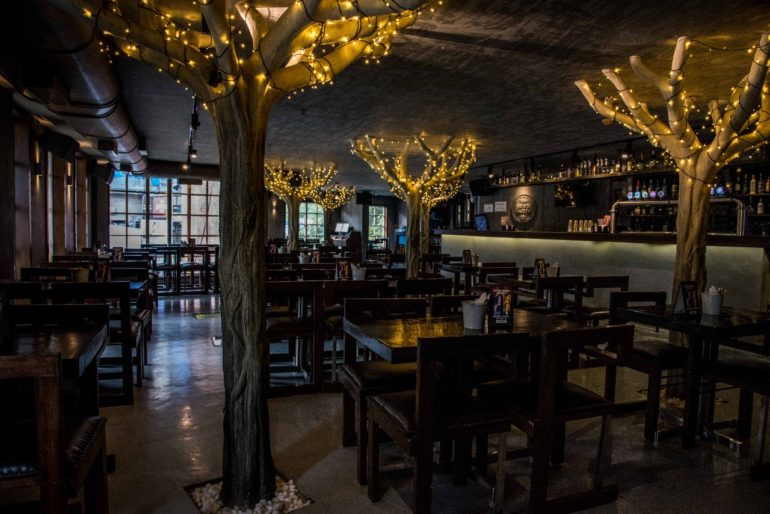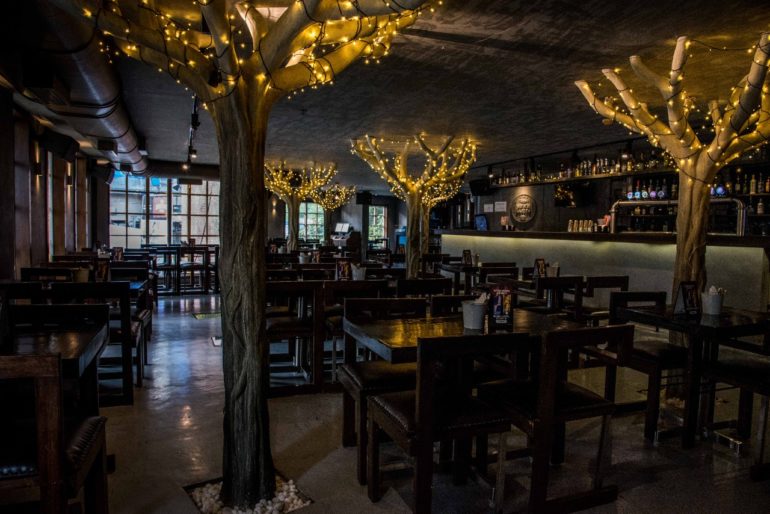 When: 8th March, 

9 pm

 onwards
Address – No. 201, 202, Khan House, Hill Road, Above McDonald's, Bandra West, Mumbai, Maharashtra 400050
16. Tea Trails, Mumbai & Pune
Tea Trails
 believes womanhood should be celebrated daily, however on 
Friday, 8th March 2018
you can rightfully be cherished, applauded and treated! With its elegant and relaxed atmosphere and fine collection of fresh leaf teas and homelike food, 
Tea Trails will be offering 20% off for all the ladies in the house and appreciate their efforts to make our lives better.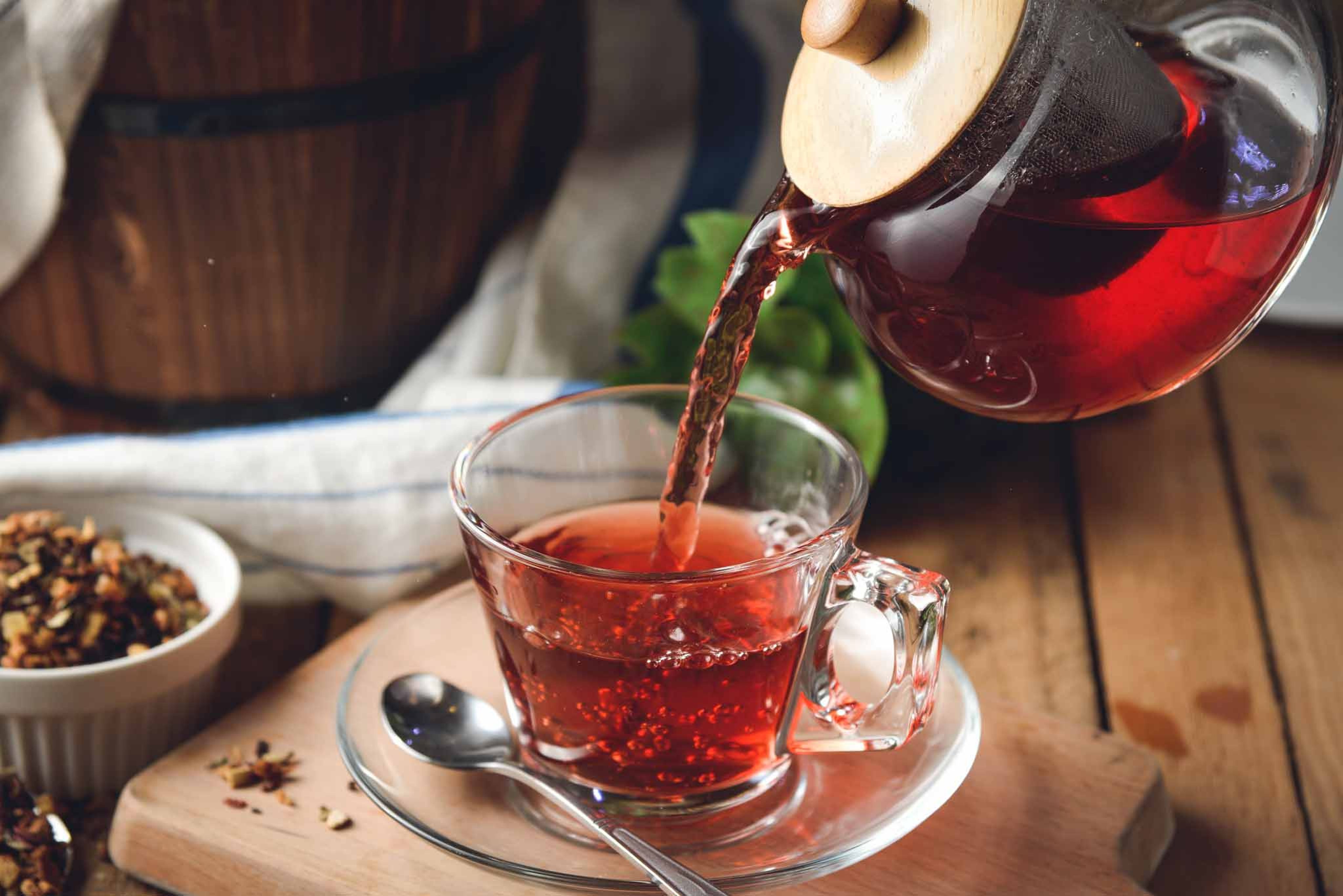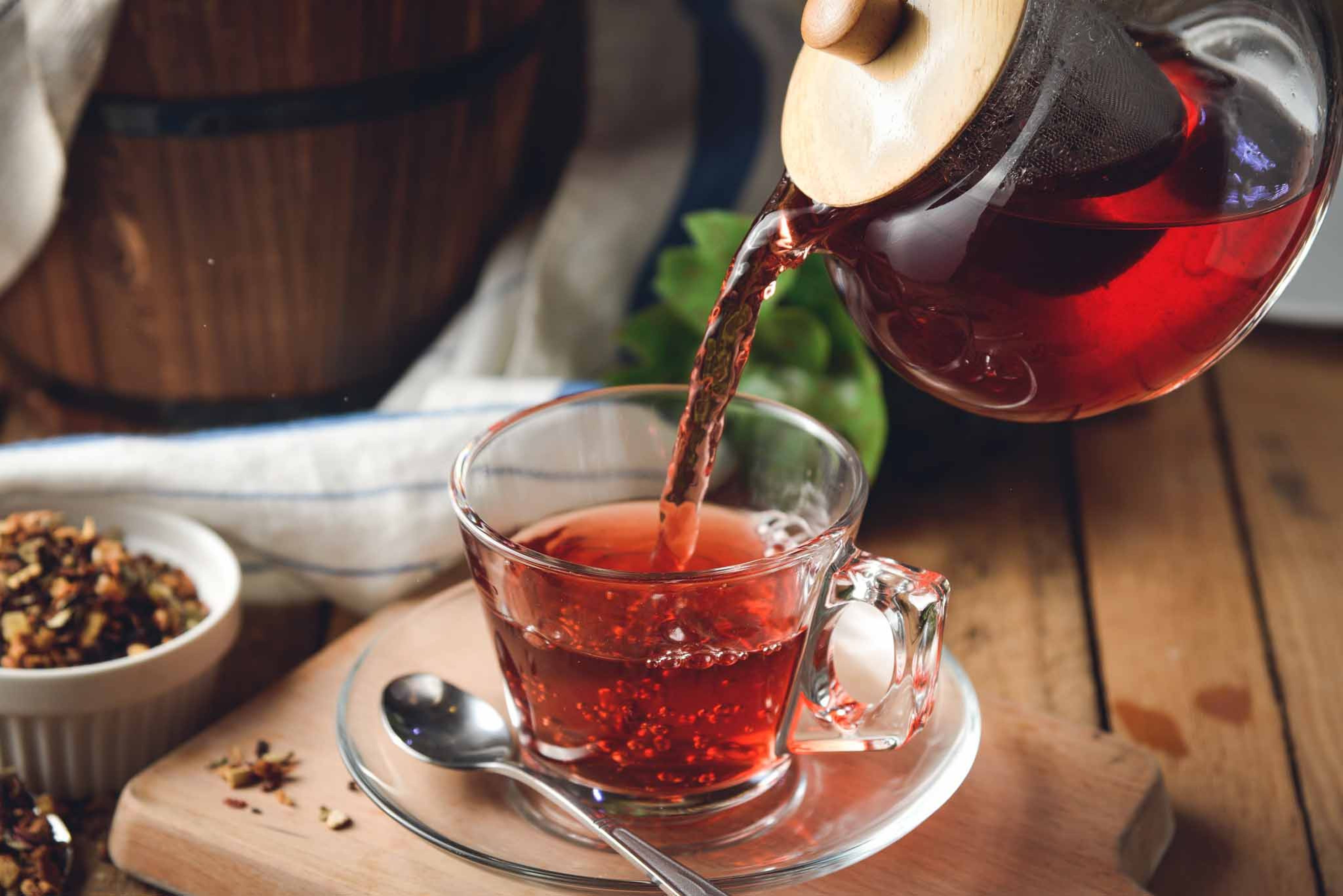 Offer
: 20% off on bill (for women)

Date and Day: Thursday, 

8th March, 2018
Timings :
9:30am to 11:30pm
Address : All outlets (Mumbai, Pune)
17. AndaMental, Andheri
Playing multiple roles can be a difficult task. So for all the Daughters, Wives, Mothers and Sisters – Andamental Express Cafe has a special treat this International Women's Day. If you just need an excuse to pamper your inner princess, step out of your office and kitchen and head straight to this cafe to enjoy a bit 'eggs-tra' with their unique and artistic range of food menu on Thursday, 8th March, 2018. Enjoy a 40% off on the your bill! While flowers and chocolates may not suffice, they have gone an extra mile further to honor all the beautiful ladies.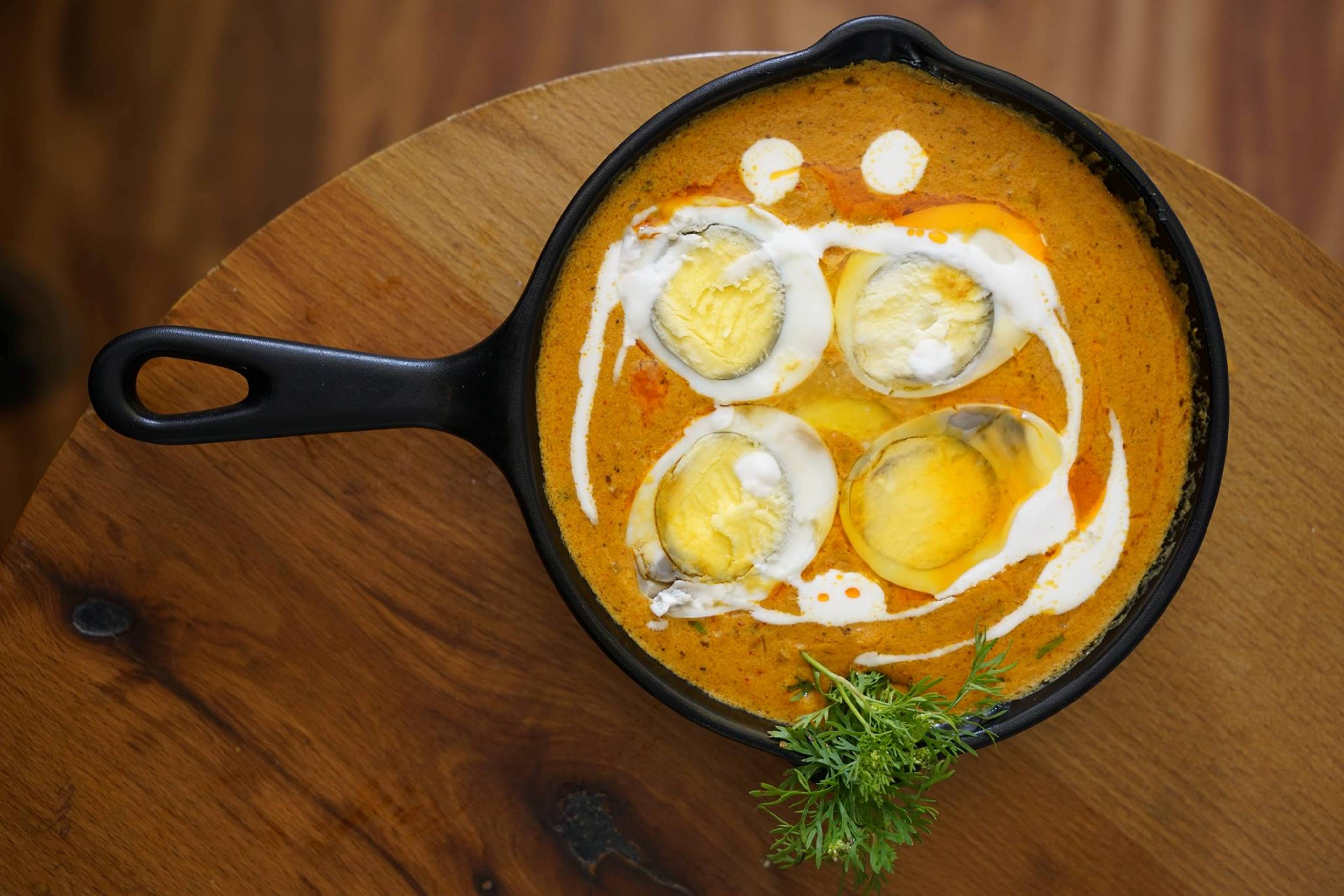 Address: Andheri (W): Shop 4, Sarkar Corner, Junction of JP Road and Veera Desai Road, Azad Nagar Metro Station, Azad Nagar, Mumbai
Offer : 40% off on the total bill
Timing : All day long
18. HITCHKI, Powai & BKC
Women's day is celebrated on 8th of March every year to recognize the stellar role a woman plays in everyone's life. Making it exceptionally special for all the woman, HITCHKI celebrates this Women's Day by crowning them with Floral Tiaras and complimentary shots. Celebrating the womanhood, HITCHKI offers 1:1 on their signature cocktail Geeta Babita for all women's table.  Apart from that the resto-bar will also serve some of the most lip smacking appetizers, such as Charlie Chapli Kebab, Zhingat Tacos, The Bro Code, Bhut Jolokia Wings & Rings, Full Zholche etc. Whereas for the mains, the resto-bar will serve scrumptious dishes like Pindi Chole, PP's Risotto, Indi Chini Bhai Bhai, Kadai Paneer Lasagna are few to name amongst others. Complementing the vibe, the resto bar has some of the most unique cocktails like I Hate Tears, Bubbly LIT, Swadeeka, ImlikaBoota, TuAnaaaari, Gin-Nie In A Bottle etc. which will serve as a perfect addition.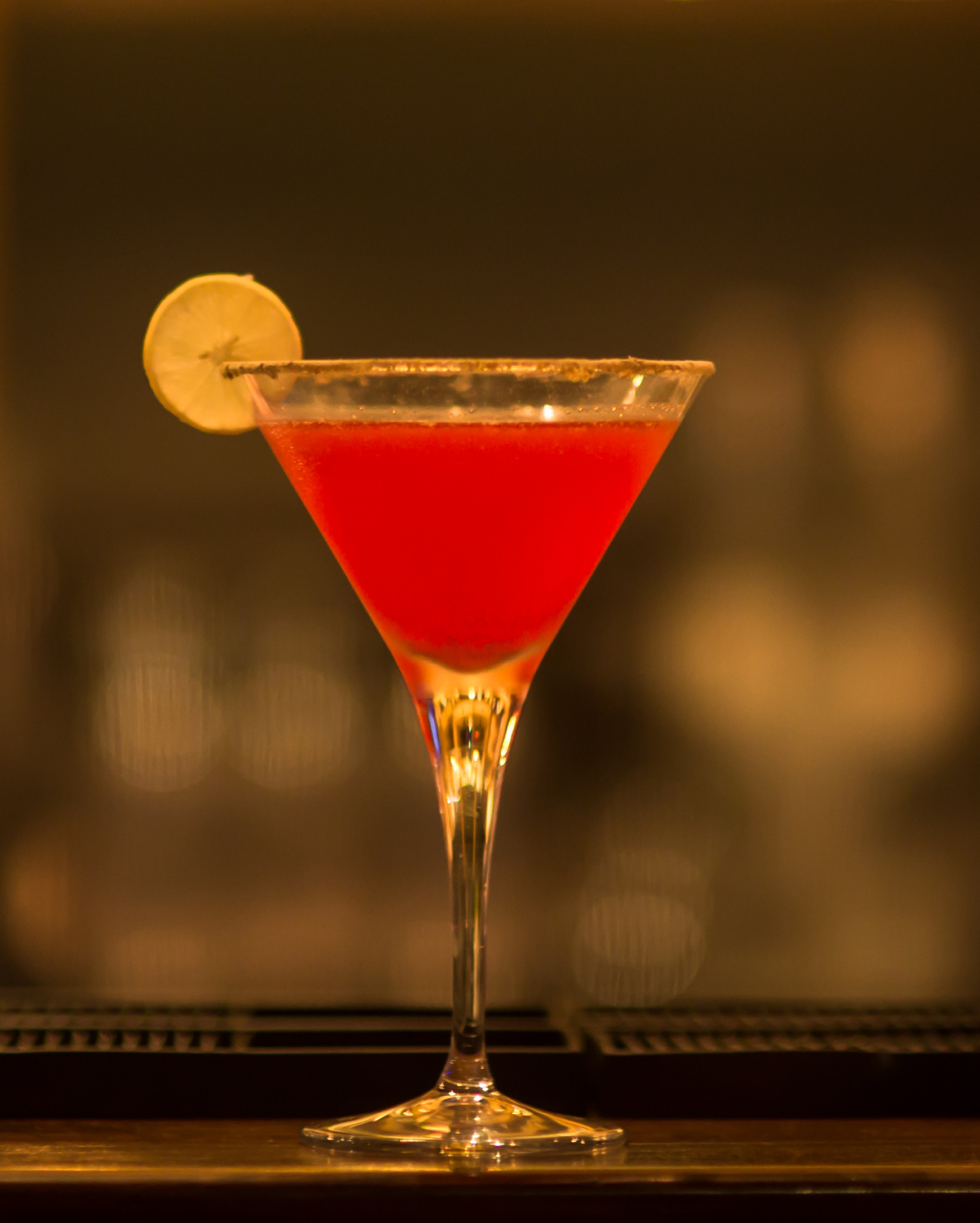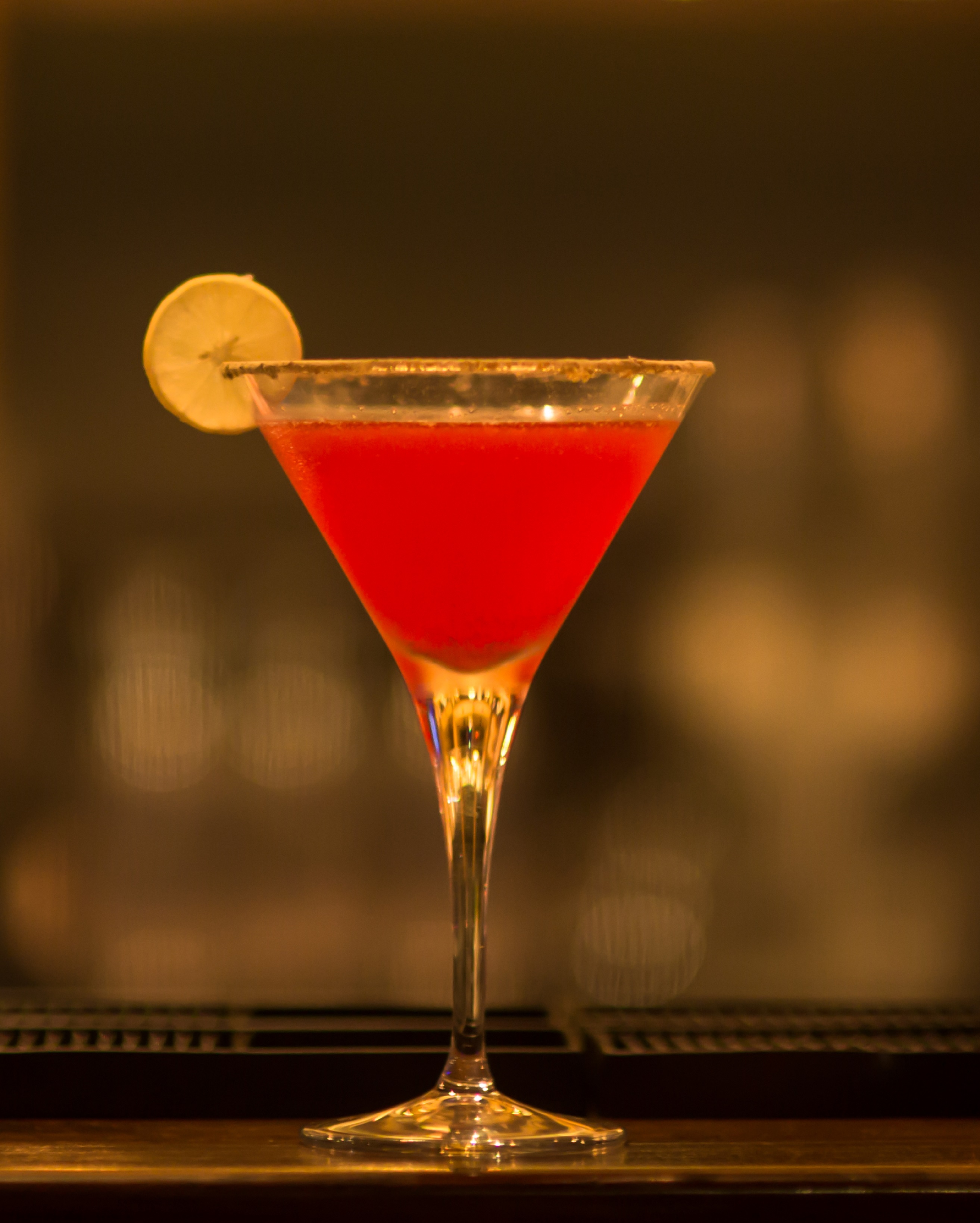 What: Celebrate Women's Day with your ExtraordiNARI only at HITCHKI
When:  Thursday, 8TH March, 2018
Where:
– HITCHKI Powai, G5 Transocean, Hiranandani Business Park, Lake Boulevard Road, Powai, Mumbai
– HITCHKI BKC, Unit No.002, First International Financial Centre, G-Block. Bandra-Kurla Complex, BKC Road, Bandra (East), Mumbai, Maharashtra 400051
Reservation:
@ HITCHKI Powai:  8291788008
@ HITCHKI BKC: 8291932807
LIKE Curly Tales on Facebook | Instagram| Twitter
You can also subscribe to our newsletters