Over the past week, several images of the Heathrow airport baggage issue have emerged on the internet. So, if you're still planning to travel to London or any other place in Europe, it is going to be a bad deal. According to reports, one of the major reasons for this severe operations malfunction is due to the acute shortage of manpower. And, airports and companies, from what it seems, were not ready to face the tourism boom. During the pandemic, aviation, being one of the crucial sectors to be affected, had thousands of employees laid off. And, some had willingly moved to other sectors of work during the last two years. This had left the airports crippled to a large extent and reportedly, they haven't had enough time to make rehirings leading to this ongoing crisis.
Pandemic Dip & The Sudden Boom In Europe
Europe's tourism sector has seen a boom after the acute travel dip in these two years. And, as companies fired their employees during the pandemic, they are unable to keep up with the growing demand now. With this, although the companies have begun hiring once again, inducting them into the system and training them would take time. For the time being, airports facing similar situations have asked airline companies to cancel flights.
Also Read – 5 Stunning Roadtrips In Kerala That Will Remind You Of The European Countryside
Schiphol in Amsterdam, Brussels, Frankfurt Etc Are Struggling To Cope
Several airports in Europe are dealing with this crisis. Not only has it adversely affected the companies, but passengers are bearing the brunt too. They are queuing up for hours and missing their flights too.
As per reports from a prominent travel website, flights from the Paris Airport have been cancelled as well. So, no travel plans in Paris as of now would be wise, especially for travellers from South Asian countries.
Similar situations also occurred at Italy's airport wherein airline employees had gone on a 24-hour strike. Moreover, pilots of a few Scandinavian airlines will also go on a strike during June end. Brussels, too had a section of employees on strike leading to the cancellation of several flights.
Passengers expressed their frustration was given no heed by the airport authorities or airline companies.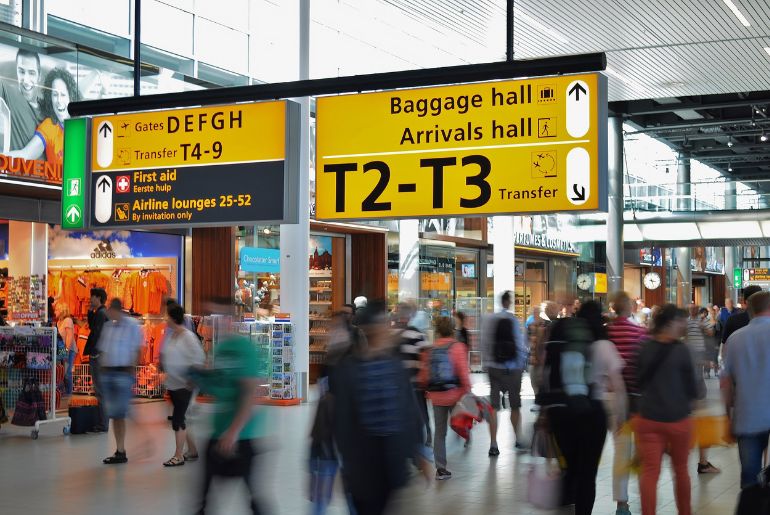 Travel Demand To Remain Intact
You might believe that with such ongoing circumstances, the travel demand might see a dip in the coming days. However, experts disagree and confirmed that the travel demand will once see a surge. This might lead you to plan a vacation around the south Asian countries, but experts say that the European crisis might follow in the Asian countries too.
Right now, all that Asian countries can do is take a cue from the European nations and buckle up before such a crisis emerges in the east too.
Also Read – Flying To US Or Europe? Reach The Airport Early Or You May Miss Your Flight