Who doesn't dream of getting a flight upgrade from economy class and travelling into a luxurious cabin? Well, you can now fulfill your dream of shifting to the upgraded class in a flight from the economy efficiently. There are some tips and tricks, rather proven secrets by the flight attendants, that may help you in getting a flight upgrade. If you are interested in knowing how then keep on reading!
Every flight follows its distinctive procedures and these are quite different from each other. But there are a few similar attributes that might help in this magical process of flight upgrade.
When Should One Ask About The Flight Upgrade?
Kat Kamalani, a former flight attendant, shared the initiation steps of this up-gradation process. The first step will be knowing the perfect time to ask for the upgrade. You can start trying it out right after entering the airport gate. You can even talk to the gate agents about your interest in shifting to the luxurious part of the cabin. These gate agents have the names of the people who fly frequently and they are sometimes suitable for the upgrade. It can be quite a fortunate day if there is no one on that eligible list.
The flight attendants cannot help you if you are onboard already. So, start connecting with the staff politely as soon as you enter the gate. She also shared that the flight attendants often consider kind travellers for upgrades at the end moment. So, interact politely with a smile and positivity.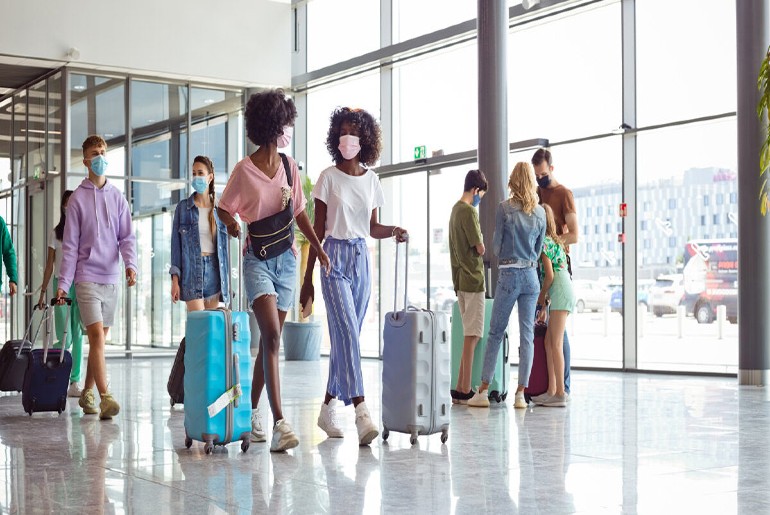 Also read: 5 Best Credit Cards You Can Use To Book Flights At Cheaper Rates
Inform Your Requirements Beforehand
Make the best utilisation of the things that you are carrying with you. If you are travelling with a baby or a small kid, then the chances of getting a flight upgrade become quite certain. To ease this process, don't forget to interact with the gate agents prior to boarding. Flight attendants might even provide a bassinet for your child during the journey. You can even inform the gate agents if you are travelling for something important. But while letting them know, don't be too decisive. Simply have a friendly chat with them and let them know about your special occasion.
Behave Politely With The Staff
Being polite with others is a basic courtesy. If you behave nicely then the person in front of you will reciprocate the same. You never know when they might help you in getting a flight upgrade. Kat also shared that make sure to make eye contact while talking with the flight attendants and always be thankful to them. Another important point to get noticed is by calling them by their names. You can even thank the staff and the attendants with a small gift, rather a token of thankfulness and acknowledgment.
Also read: Air Arabia Announces New Flight Services From Abu Dhabi To Mumbai
At the end of the day, if you are good to them they will try their best to help you out and provide the things that you are asking for. Make sure to try out these tricks the next time you are boarding a flight.