The COVID-19 pandemic has been a major blow to the Food and Beverages industry of India. Small, medium and large scale restaurants, confectioneries and more had already borne the brunt of the nationwide lockdown in 2020. In the first half of 2021, they began to see a ray of hope to revive their businesses, but the second wave hit India again, pushing them back to their struggles. The localised lockdowns had brought restaurant dine-ins to a halt. With home deliveries and takeaways, restaurants had started operating with only 25-30 percent of pre-COVID levels after the second wave. Also, with the fear of the third wave looming, a few restaurants have continued imposing restrictions on dine-ins. Government restrictions on restaurants are still there in some states. For example, in Pune, while several restaurants have already shut down, others are allowed to operate with 50% capacity at present till 10 PM.
With Restricted Dine-In And Staff Shortage, Pune Restaurants Battle To Survive Amid Tough Times
In the period between December 2020 and March 2021, restaurants had started recovering businesses, operating at around 75-80% of pre-COVID levels. But now, the eateries are assuming that even when the state governments permit dine-ins, with the pandemic fears remaining among customers, it might take time to regain full capacity. On top of that, many restaurant employees are not returning back to work from their hometowns. According to a Times of India report, the manager of a restaurant in Pune's Kondwa said that at least 40% of the restaurant staff are not coming back to work. Some restaurants in Pune are yet to start dine-in in full swing. Some are continuing with deliveries, some others are arranging dine-ins with limited tables. According to a Live Mint report, restaurant owner Zorawar Kalra had said,  "Deliveries and takeaways are on the rise for sure and that is a very welcome scenario. However, they can never cover up for the dine-in loss. The economics of the restaurant business cannot ensure viability on the basis of delivery and takeaway alone." One In Four Restaurants In India May Never Reopen Again
Restaurant Industry In India Employs Around 7 Million People
One of the most renowned buffet restaurants in Gurgaon, Indian Grill Room,  which had been serving delectable buffet dishes amid a plush al-fresco ambience since the last ten years, had to start delivery services during lockdown 2020. When the restrictions were relaxed, it had launched an a la carte system as well to ensure social distancing. After the imposition of new restrictions due to the second wave, it was continuing its home delivery services.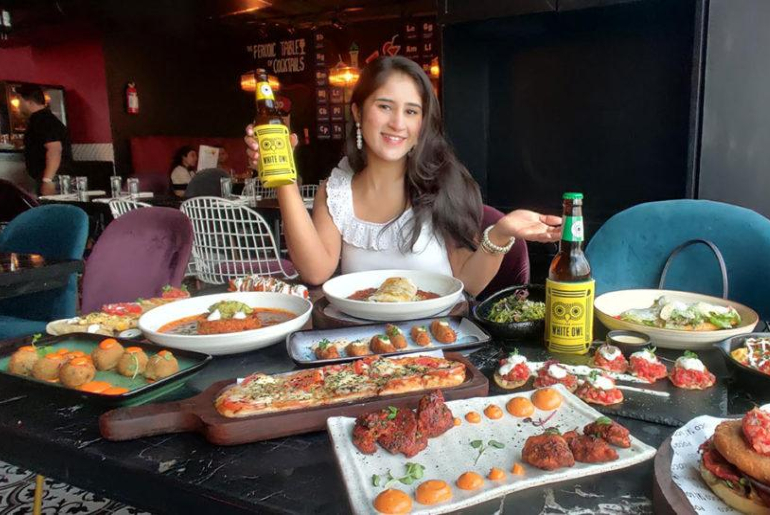 According to a 2020 Crisil Research report, the restaurant industry in India employs around seven million people, in which dine-ins account for 75% of the organised business. Restaurants had to take measures like pay cuts and employee layoffs to keep businesses afloat. Amid the COVID uncertainties, the National Restaurant Association of India has also requested landlords and mall developers for rent waivers.