Apart from stunning beaches, lush forests, adventure parks, fashion and scintillating nightlife, Vietnam is also known for its rejuvenating spa therapies. And the most popular among them is the Vietnamese mud bath. The experience draws tourists from far and wide. And, having travelled to Vietnam all the way from India, how could we pass up the chance? We had our mud bath session at Nha Trang's renowned I-Resort, followed by a day in its water park.
Vietnamese Mud Bath: A Rejuvenating Experience
Lying in a quiet corner of Nha Trang, I-Resort is a pastoral-style luxury retreat that offers a slew of spa therapies. And it is the best place in the city for hot mineral mud baths. Special stone and wood bathtubs are set up in a semi-open space for offering these mud baths. When we reached the place, we paid for the service at the reception and were told to change our dresses. The resort has separate lockers and changing rooms for men and women. It also has separate mud bath chambers for men and women. And there is a common chamber for couples and families. We opted for a bathtub in the common chamber.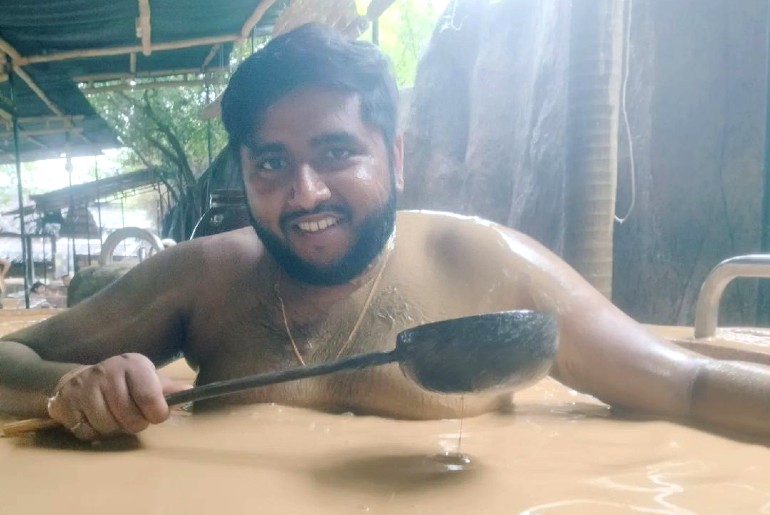 Also Read: I Had The World's Cheapest Beer At Just ₹35 In Hanoi, Vietnam
Benefits Of Mud Bath
The tub was filled to the brim with warm and aromatic mud water infused with essential minerals. The moment we took a dip, our bodies and nerves started feeling incredibly relaxed. Mud bath is known to have a plethora of health benefits, from healing body pain and easing acidity issues to relieving stresses and making the skin glow. The session was for 20 minutes. We were having a laidback time inside the tub and didn't realise how time passed. After 20 minutes, the staff at the resort asked us to vacate the tub for the next customers. We did not feel like coming out of that comfort zone at all.
View this post on Instagram
Also Read: We Crossed The Sea To Reach This Island In Vietnam With A Giant Wheel, Zoo, Underwater Museum And Much More
A Day In The Water Park
After the therapy, I headed to a traditional stone-carved open-air washroom to take a shower. It literally gave me a feeling of being in the middle of a jungle. Next, we headed to one of the many pools inside the resort's water park simply to enjoy the swim.
View this post on Instagram
The water park at I-Resort also has a gorgeous artificial waterfall gushing down through the rocks and old-timey water slides. This time, our Vietnam trip was quite hectic. We were changing cities, trekking, waking up early every morning and travelling all day. Thus, we allowed our bodies to recharge by taking a break at I-Resort.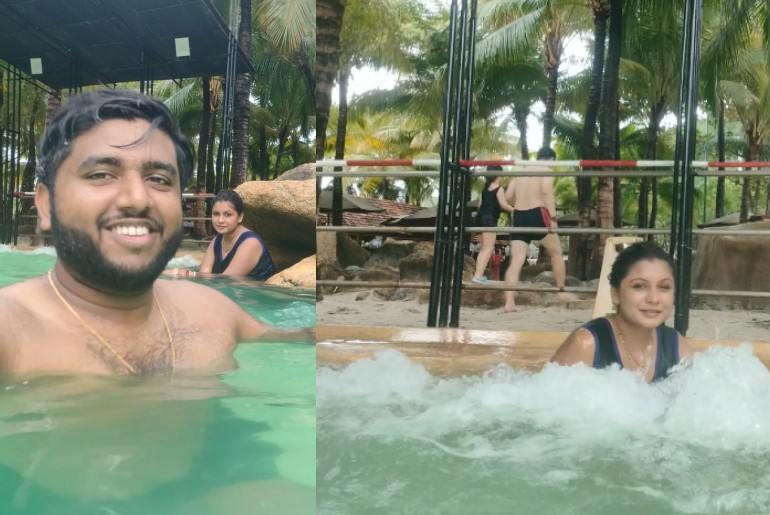 Also Read: Here's How This Indian Restaurant Saved Us When We Were Struggling With Food In Vietnam
Before returning to our hotel, we relished ice creams and pizzas at the water park's restaurant. Whenever you visit Vietnam, don't forget to include I-Resort in your itinerary.
Where: I-Resort, Nha Trang, Vietnam
Cover Image Courtesy: Suchismita Pal