Under 140 Characters
Park Street in the heart of Kolkata city shall leave you completely spoiled for choice! Indian, Chinese, Continental, English breakfast, you name it and they have it.
What Is It?
Ask anyone who has visited Kolkata and they shall mention Park Street as a favoured spot that is always buzzing with life and joy! Think top notch nightlife and clubs, some of the oldest pubs and bars, iconic buildings from the time of the British Raj, posh hotels and much more! Do you know what is Park Street most well known for though?
Its history as the city's center since time immemorial and thus the wide array of iconic restaurants that flock on both sides of the main street as well as extensions into Russel and Camac streets. Expect the most touristy and quintessential old Kolkata favourites that are evergreen and craved by the locals (sometimes even on a weekly basis). These places are actually among the oldest eateries of the city and exactly where your grandparents used to chill when in Kolkata! Along with introducing new cuisines and flavours to Kolkata's palette, these have been successful in still continuing to serve the best food here, undisputed and adored by all alike! The sheer variety is astounding and a meal at Park Street never disappoints!
Also read: Dine At Cafe Toto In Kolkata Which Is Run By Underprivileged Youth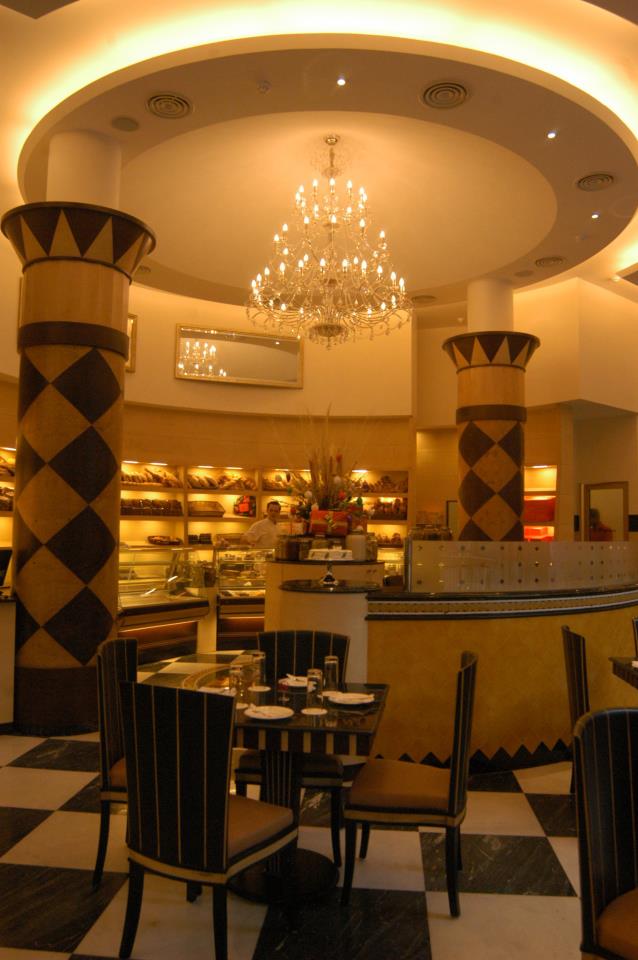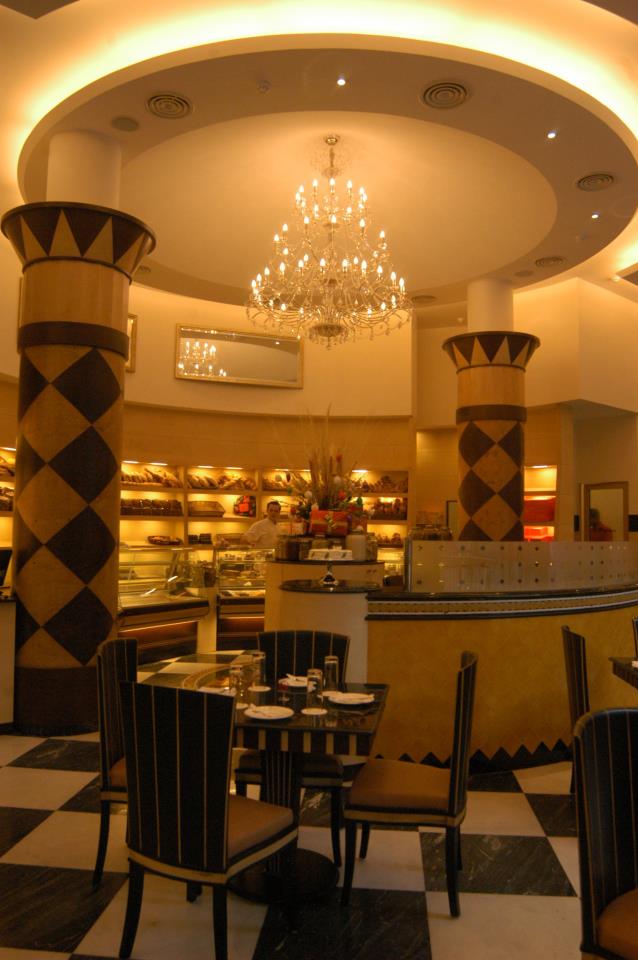 1. Bar-B-Q
This tops my list as I can easily say that I have loved this place unconditionally ever since I knew what going out for a meal to a restaurant was as a kid! Sounds a bit too dramatic? Wait till you realize just how many others are absolutely gaga over this one hell of a place. They have separate sections for Indian and Chinese, but you can also order a bit of both in case you want to try it all on the same day. However, it is the Chinese here that I crave for, when away from the city and that keeps me going back for more from time to time (especially their American corn pepper salt, Chilly Garlic Noodles and Devils Choice). Finish the meal with a traditional wholesome pot of tutti-fruity and order Pindi chana (black Punjabi chole) if you're eating Indian for sure! For the Non-veggies out there, the chilly chicken starter is supposedly one of the best in the city or probably Kolkatans are now just too used to its typical taste after all these years.
Also read: Boggle Your Mind And Tummies At The First Board-Games Café Of Kolkata
2. Peter Cat
This one is probably the most highly regarded restaurant of Kolkata and was established during the British reign itself in the sixties. They serve Anglo-Indian food; expect Kebabs, grilled delicacies and tons of meat options. Peter Cat is truly known to be a food paradise for all non-vegetarians! Again one of the most iconic places in the city you could ever dine at, this restaurant has a history of its own and you shall never see a table empty here. So much so, that they don't even take bookings and if you want to get your hands on the quintessential Peter Cat experience that all tourists are attracted to, get set to queue up along with hungry others outside the outlet! Must Try: Chelo Kebab, mixed sizzler and the Chicken Marakesh.
3. Flurys
Yes this historical place is bound to be your ultimate happy if you like your breakfasts, grand, complete and just like how them 'English' do it! Hands down it owns a legacy that very few other places in the city can boast about – oh how I remember my very own grandparents obsessing over the wholesome beans on toast that they used to enjoy at Flurys right after their marriage! Expect freshly prepared omelets, creamy mushrooms on toast, multitude of shakes, decadent hot chocolate, juices and a wide selection of cakes and pastries baked with extra dollops of love and cream! Must Try: Cheese Quiche with green chillies and onions on top, masala omelet, chocolate croissant and the black forest pastry. Can you hear the Christmas bells ringing already? No one does it better than Flury's. All lit up, it really comes alive with the festive spirit and the traditional group rum and fruit cake baking ceremonies year on year!
5. Kwality
Ensuring one of the best 'quality' North Indian Food in the city and still standing tall on this iconic stretch, this place has been winning hearts and satiating cravings since years now! Expect an old world charm, authentic Punjabi flavours and a relaxed vibe. If North Indian food is your calling, this place is what you need to patronize if you do not already! Try the Paneer Tikka, Chicken Kebabs, well done Naans, their traditional Daal Makhani and the India famous Pindi Chana for a quintessential 'Kwality' experience.
Also read: Indian Coffee House In Kolkata Is The Country's Most Iconic Coffee Shop
4. Mocambo



This place is so iconic that actual Bollywood movies have been shot here (remember that iconic shot of Vidya Balan in Kahani?). Lovely Indian and Mughlai food but the specialty here in my opinion is the delicious continental they serve and since even before the city knew what continental actually tasted like! Must Try: Fish à las Diana and Baked Alaska. The low lit ambiance is perfect for a peaceful meal with your loved ones and also some refreshing cocktails prepared at the bar.
Also read: Boggle Your Mind And Tummies At The First Board-Games Café Of Kolkata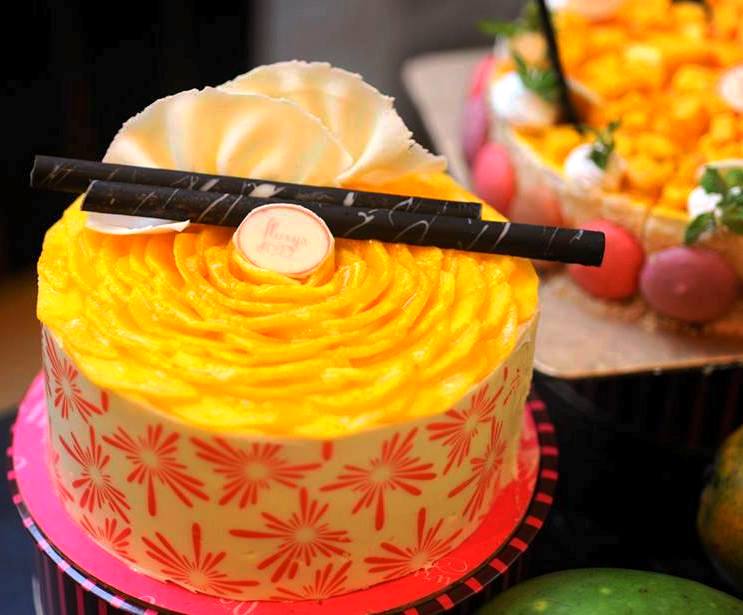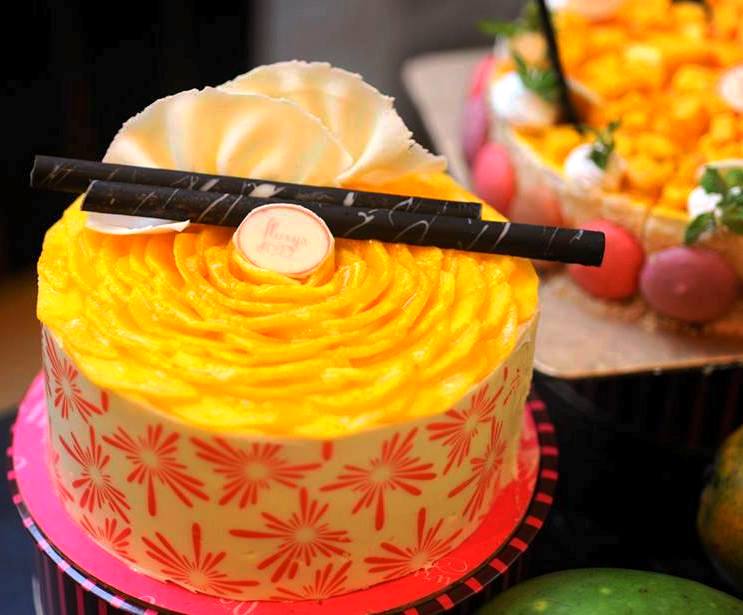 So What Are You Even Waiting For?
Get a glimpse into kolkata's history that is still alive and breathing in these iconic restaurants for an experience like no other! These restaurants are very much what the city of joy stands for – warmth, old world charm, authenticity and a treasure of cultural richness!
LIKE Curly Tales on Facebook | Instagram| Twitter
You can subscribe to our newsletters