Travelling to Andhra Pradesh and paying a visit to Tirumala Tirupathi is a blissful experience for everyone. IRCTC has made this travel process simple by launching a 4-day Tirumala Darshan package for tourists. IRCTC will look after the entire responsibilities for this 4-day tour package. Planning the itinerary, exploring the place, booking rooms, pick-up, drop-off, breakfast, and dinner; everything falls under this package by IRCTC.
All You Need To Know About This 4-Day Tirumala Darshan Package
The 3 nights/ 4 days journey commences from June 2022 and has various starting dates on the website. You can book your journey on your preferred date from the list. The first date on the list is  June 2022 and 23 December 2022 is the last. 'Weekend Trip to Tirumala Darshan' is the package name and under it, tourists will cover the tourist attractions of Tirupati. All these facilities and the entire trip will cost you ₹9400. Anything other than the itinerary of IRCTC will be your personal expenses.
Also read: Book Your Dream Holiday With IRCTC And Get Free Travel Insurance Worth ₹50 Lakhs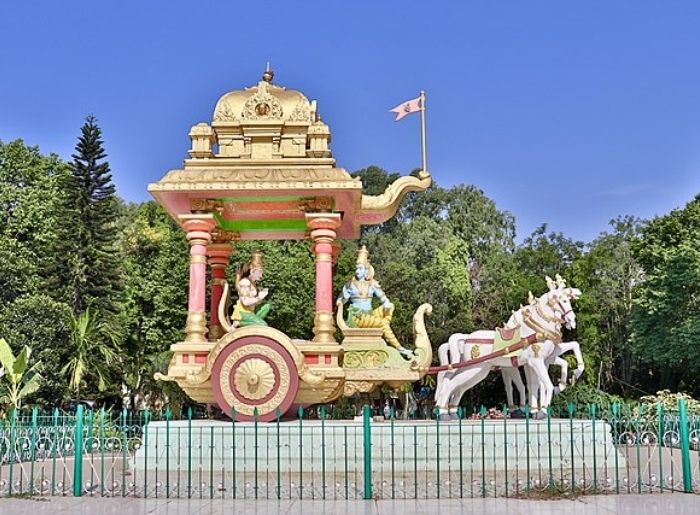 Itinerary Of The 'Weekend Trip To Tirumala Darshan'
Day 1 starts with leaving from Vishakhapatnam railway station by the Tirumala Express (Train No. 17488) at 2 pm. It is going to be a journey of the entire day and night.
The tourists will reach the Tirupati railway station on the second day at 4:05 am and then directly check-in at the hotel. They will explore and visit Kanipakam and Sripuram after breakfast. Lunch is going to be at travellers' own expense. This will be all for the second day and they will reach back to the hotel, have dinner and take rest and relax.
Also read: Explore The Holy Towns Of Rajim And Champaran In Chhattisgarh With IRCTC At ₹1455/Person 
View this post on Instagram
The third day starts in the early morning at 6 am. After completing breakfast, tourists will start travelling by 7 am to reach Tirumala hills. They will explore the place and do Darshan of Lord Venkateswara. Just like Day2, lunch will be at the travellers' expense and after lunch, everyone will visit Tiruchanur Temple and Shri Kalahasthi. Next, they will be dropped off at the Tirupati railway station by 8 pm to board train no.17487 at 8:30 pm. Dinner for the night inside the train will be provided under the package.
The train will reach the Vishakhapatnam railway station by 11:30 am.