What is it?
Jamie Oliver, a British celebrity chef and restaurateur is now making his presence felt in Mumbai as well. Known for his typical healthy English cuisine that has garnered him numerous television shows and restaurants, Jamie's  Pizzeria is his first restaurant in Mumbai and third in India (two in Delhi). Located in High Street Phoenix, Lower Parel, this is where you can stop by for some warm freshly made dough and local ingredients when famished.

What's in it ?
Simple, quick, affordable and convenient, the design of the new restaurant is simple, with a neighborhood feel.  With checker board flooring and cheery chairs, the restaurant has an all day vibe attached to it. Rustic wall with random paintings and an open kitchen are sure to keep you engaged.

What to eat?
Homemade pizzas, sides, salads and desserts, that is all the menu has to offer. Classic options such as Funghi and Margherita pizzas, or the more adventurous Paneer Piccante or Chilli Freak also make it to the menu. We tried the Marinated Feta and watermelon salad and a chicken Pepperonata, which was good but not different than what most other places offer. We are looking for Jamie's touch but that seems to be missing.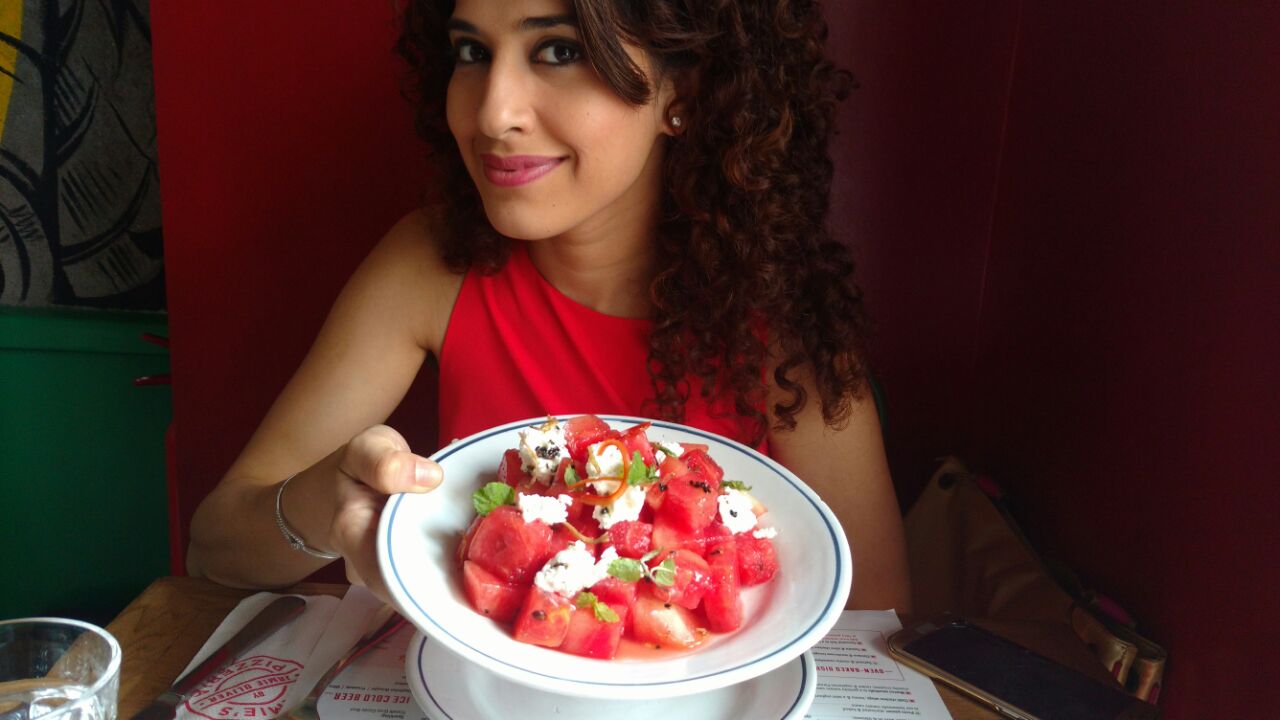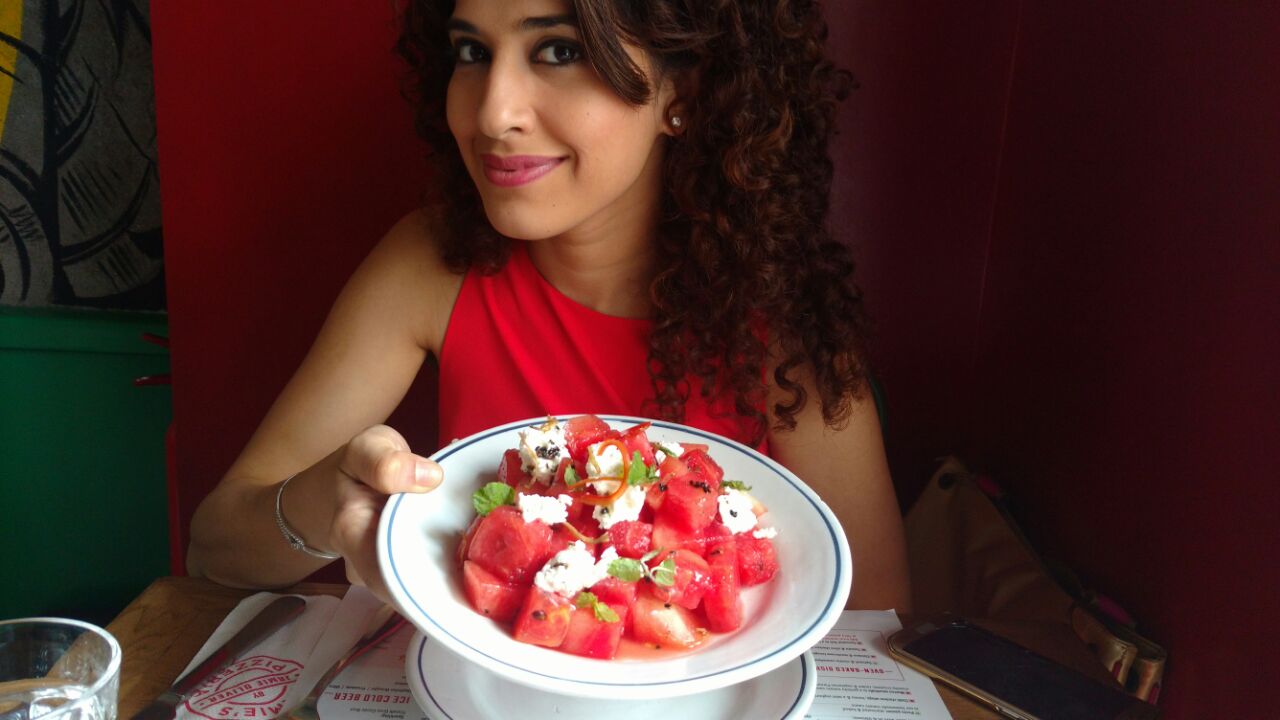 What to drink ?
The drinks menu is compact with only 9 drinks to offer, which includes soft drinks, water, lime soda. We tried the Lychoo spritz and homemade ginger beer and give it a thumbs up.

SUM IT UP
Its an all day casual pizzeria to stop by for a quick bite. Well, quick bit but a long queue as the restaurant doesn't take any reservations. Also, nothing high end about Jamie's Pizzeria by Jamie Oliver as the name suggests and one would expect.  Simple & affordable, a good change from Pizza Hut and Dominos.