K Kamalathal Ji of Tamil Nadu is an inspiration for all generations as she sells Idli for just ₹1. We all know that breakfast is the most important meal of the day and K Kamalathal Ji makes sure that everyone can afford it. She makes steaming hot idlis at her home in Vadivelampalayam, Tamil Nadu. This has been her routine for over 30 years now and she serves almost a thousand people.  Moved by her kind deed and hard work, business tycoon Anand Mahindra shared a video to help her out. Anand Mahindra has announced that Idli Amma will soon have her own house where she can cool and sell idlis.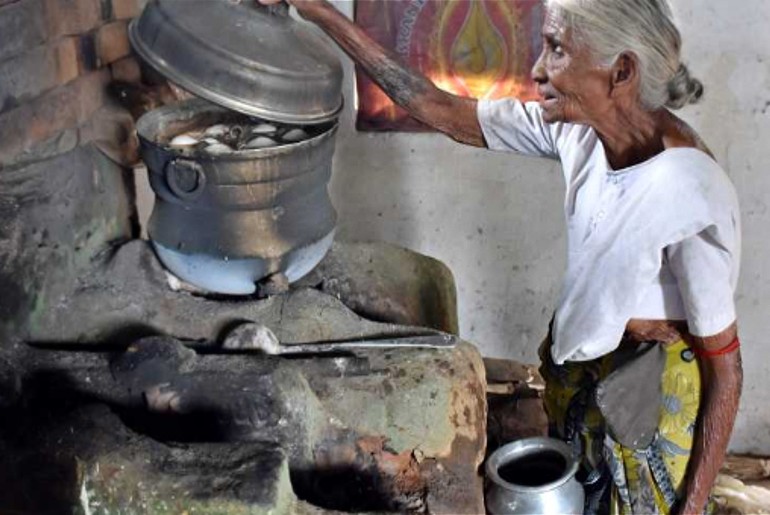 Also Read: Women From Tamil Nadu Collect Seaweed In Sarees
Idli Amma Does All The Work By Herself
Kamalathal Ji hails from a joint family and since then she was used to making large amounts of food, reported India Times. She is one of the most hardworking people you will stumble upon, up before the sun to feed the hungry. And another interesting bit to her story is that she does all the work by herself. According to an Indian Express report, Mahindra announced, "Only rarely does one get to play a small part in someone's inspiring story, and I would like to thank Kamalathal, better known as Idli Amma, for letting us play a small part in hers."  Dadi Ki Rasoi Serves Meals At Only Rs 5
🙏🏽 to the @MahindraRise team for understanding from Kamalathal how we can 'invest' in her business. She said her priority was a new home/workspace. Grateful to the Registration Office at Thondamuthur for helping us achieve our 1st milestone by speedily registering the land (2/3) pic.twitter.com/F6qKdHHD4w

— anand mahindra (@anandmahindra) April 2, 2021
Businesses Are Not Always About Profits…
It is not about making profits but it needs courage and a heart that goes out for someone who is hungry. To such people, we salute. In the world where foreign food franchises are trying to completely take over healthy eating, she is an inspiration to all of us. Like her, there is a small shop in Delhi's Noida which is called 'Dadi Ki Rasoi' which serves healthy, desi ghee dipped meals to the needy at only ₹5.