The 'Mini Israel' of India
Stretched along the mighty Parvati River, Kasol is often called the 'Mini Israel' of India. Not because of any similarity in its appearance but due to influx of Israeli tourists. The Israeli Shakshouka, a dish of poached eggs in tangy tomato gravy along with hummus and pita bread has comfortably made an entry in the local restaurants menu. Most of the shops here have hoardings in Hebrew.
It isn't clear if manufacturing of Hashish or Marijuana that is grown in this part of India is a pulling factor or is it the melancholy beauty and the beautiful environ of the place. But what's evident is the big Israeli influence on this small hill station. They come here, make memories of a life time, and sometimes, even settle here.
A Country-side Hamlet
 Approximately, 517 kms away from Delhi, Kasol has become a popular weekend getaway destination in North India.
Contoured by mountains and lush green patches, this quaint village in Himachal Pradesh is filled with reggae bars, bakeries, and small guesthouses catering to backpackers across the globe. The village is divided into parts – Old Kasol on the Bhuntar side of the bridge and New Kasol on the Manikaran side.
Visit For The Glory of Rural Life
Malana – a secluded village, about 21 kms from Kasol, is known to be one of the oldest democracies of the world. People here claim to be descendants of Alexander's army. The village is still untouched by contemporary lifestyle and tech innovations. The village has its own lifestyle and social structure and the locals are strict in following their customs. This is quite a gem, not to be missed! To soak up in the glory of rural life, visit Malana.
Cafe Culture
The cafés in Kasol are quaint and serene. You will not find high-end décor or fine-dining aesthetics; but, when you savor upon each bite sitting at a picturesque spot, surrounded by abundance of nature – you will feel overwhelmed.
Now, Café Evergreen and Bhoj Café are amongst the most beloved eateries of Kasol. At Evergreen, try the Falafel, Banana and Nutella pancakes, Chicken Schnitzel (a schnitzel is meat, usually thinned by pounding with a meat tenderizer that is fried in oil) and the Shakshuka (Shakshuka is a dish of eggs poached in a sauce of tomatoes, chili peppers, and onions, often spiced with cumin). They often play rock classics or Shiva music; the ambience is friendly, hassle-free and relaxed. Décor is minimal, casting very chilled-out vibes. The staff is generous and attentive. And, you will find a lot of foreigners chilling with you at Evergreen Café.
At Bhoj Café, try their variety of sandwiches with fries. You can also indulge in fresh veggies and fruits. Apart from these, you can try Jim Morrison Café, Shiva Mama Café, Moon Dance Café, German Bakery and Maria Café.
For Trekking
With the guidance of Sherpas and local guides, Kasol can offer many trekking and hiking options. For instance, the Kasol-Malana trek and the Kasol-Kheerganga trek are the popular terrains and it can take a couple of days to complete them. 
Trance Away
Love trance music? Skip Goa! You will be blown away by the kick-ass trance parties that happen here in the summer months. Not to forget, the rejuvenating experience one has amidst the wilderness, greenery and fresh air.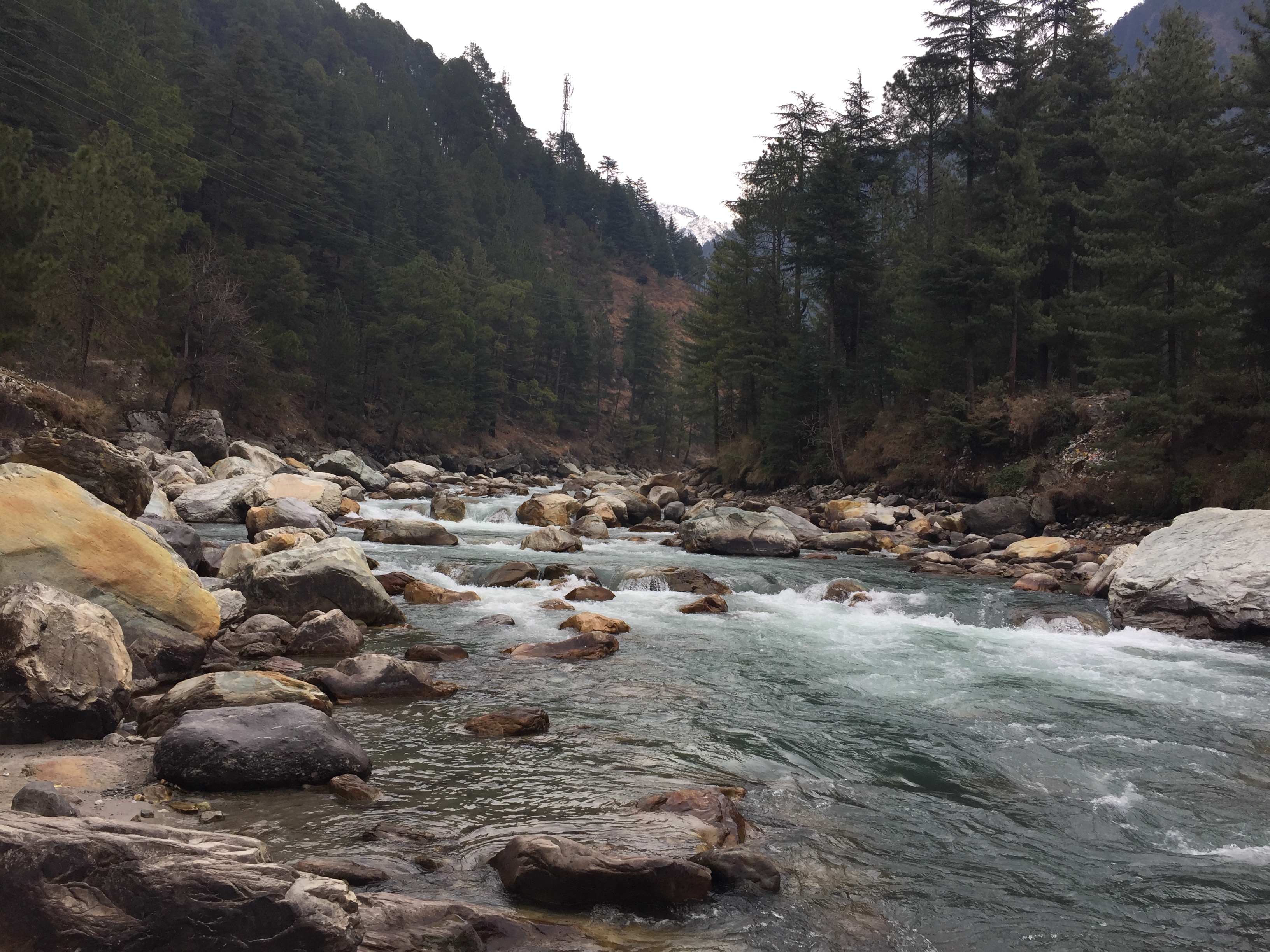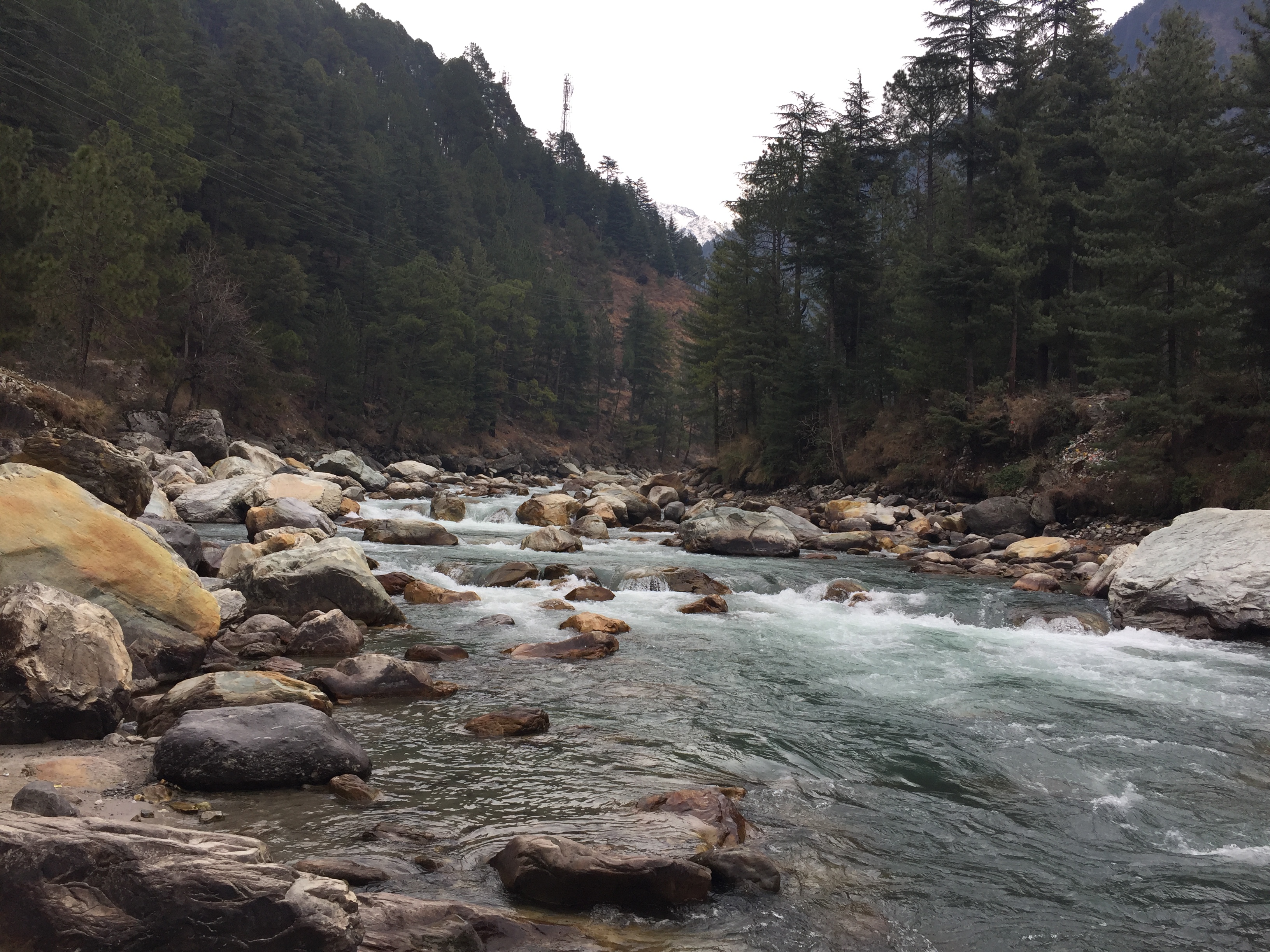 Where to Stay? 
Kasol has plenty of options for guesthouses, hotels and hostels. Ranging from Rs.500 per night to Rs.1500 per night, you will easily find a resting place once you reach Kasol. You can also look at homestay options. They are very pocket-friendly; you will get to devour home-cooked local food, and the hosts are super sweet!
Best Time to Visit
Winters are rather quite and gloomy. So, the best months to visit Kasol fall between May to October. The temperature would vary between 15 to 22 degrees Celsius. However, if you are a lover of chilly winds, frosty nights and star-gazing, visit the village between October to February; during this time, the temperature falls to 2 degrees Celsius.
How To Get There?
Drive Down From Delhi: 14 hours (From Delhi)
Take Bus From: ISBT Kashmere Gate, Delhi (Rs 500-1200) to Bhuntar. No direct buses from Delhi to Kasol. Get on a taxi for Rs. 500 and you will reach Kasol in an hour!
Cab Delhi-Kasol-Delhi:  Rs.12,000
LIKE Curly Tales on Facebook | Instagram | Twitter
Also, you can subscribe to our newsletters.