Under 140 Characters
Khandadhar waterfall in Odisha is one of the highest waterfalls in the state that is situated 19 km from Bonaigarh town.
What Is It?
Khandadhar is the 2nd highest waterfall in Odisha and the 12th largest waterfall in India which fall from a height of about 801 ft. in the Sundergarh district of Odisha. The water source for this waterfall is Korapani Nala and it makes for a breathtaking sight.
What's In It?
Situated in the Sundergarh district of Odisha, its features are described as a horse tail type waterfall dropping from a height of 244m which also makes it the 12th largest in the country.
The waterfall even has a fascinating tale attached to it, it originated from a perennial rivulet named as Korapani Nala and one of the popular tribals that live in the nearby locality, the Pauri Bhuiya tribals say that once the Sundergarh branch of their community was enchanted by a goddess Kankala Devi.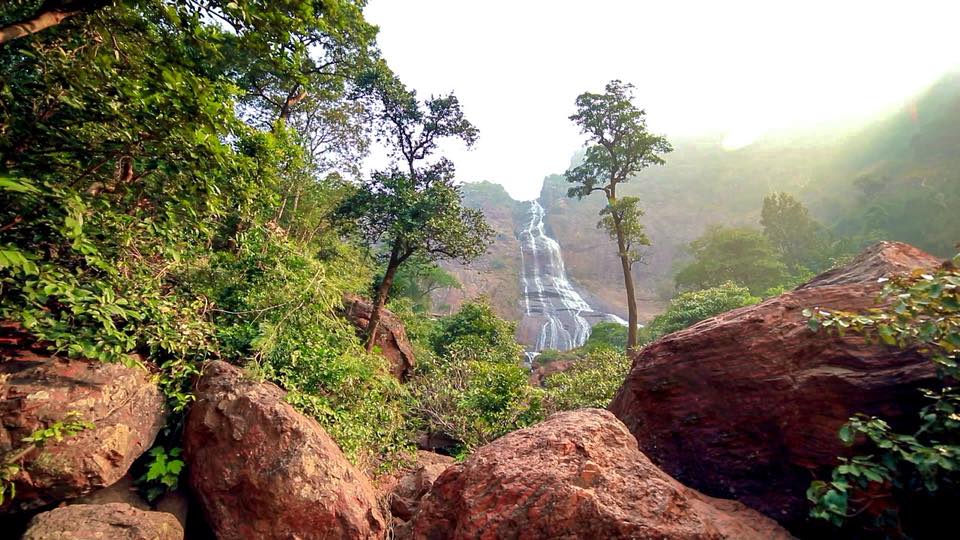 The goddess was known to consume even the soil of the area and the tribe who were really helpless placed her on a rock, which much to everyone's surprise, the goddess consumed and that resulted in forming of a deep hole from where the Khandara streamed out and the tribe got water.
The waterfall is located amidst the forest of Sundergarh and makes for a pleasant visit during the weekends. It lies about 104 km from Rourkela which is the nearest railway station to the waterfall and the nearest airport is in Bhubaneshwar which is 250 km away. The best time to visit the waterfall is from October to June.
Deets
Address: Sundargarh, Odisha 770041
Height: 244m
Best Time To Visit: October – June