The summer holidays are here and it's the perfect time to make memories with your little ones. We've got some great, offbeat, kid-friendly recommendations lined up for you. These places are specially suited to your kids and will give wings to their creativity while having loads of fun.
1. Hideout Farmhouse
Your kids will love this! Hideout Farmhouse is an animal friendly and nature loving farm. You and your kids can engage in activities like planting trees, feeding and playing with the animals. The cherry on the top is that it is located near several waterfalls and wells. Become one with nature. Teach your kids the joys of just being in the outdoors. Healthy cooking and salad making is on the itinerary too.

Details
Where: Zadapolli Village Thapadpada Road,VikramgadTaluka,Palghar, Maharashtra 401605
Type: Child-Friendly animal farm.
Contact: 099206 4081
Tip: Carry extra clothes as the actives are messy.
2. SMART
Be smart in a fun way on your one day trip to this non-profit ecological park. People of all age groups can jump in and participate in outdoor games and other physical activities. You can spend time at the animal barn, butterfly garden, planting and watering trees or even attending news reading sessions. 
Details:
Where: 18/1 Usarli Budrukh, Panvel Dundra Road, Next to Ritghar High School, New Panvel, Raigad 410206
How much: INR 870 onward
Contact: +91 22 6630 8100 +91 73038 44511
Website: info@smartindia.org
Timing: 9 am to 4.30 pm, Monday to Sunday
Type: Ecological Park
Note: Visits to the park are by prior booking only.
3. Save Farm – Tarpa
Get your kids off their XBoxes and phones. It's time to rediscover nature and get their hands dirty. Here you will learn basket and mat weaving, river cross, rope walking and many other country side activities. You also get to experience tractor rides and harvesting the seasonal fruit. You can even pick up organically made goodies before leaving.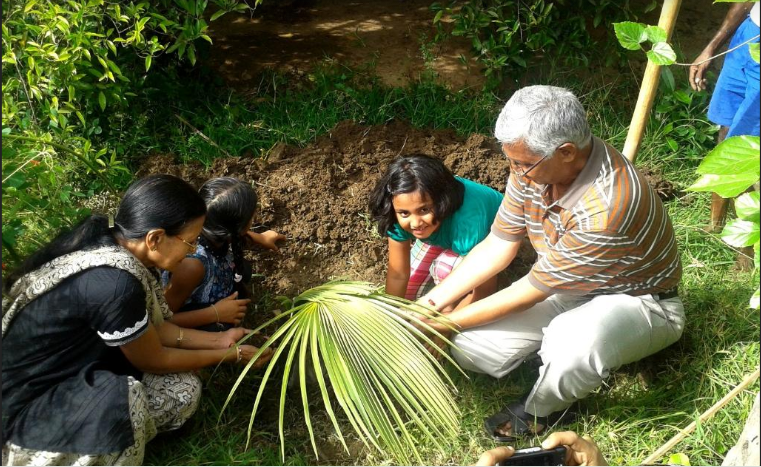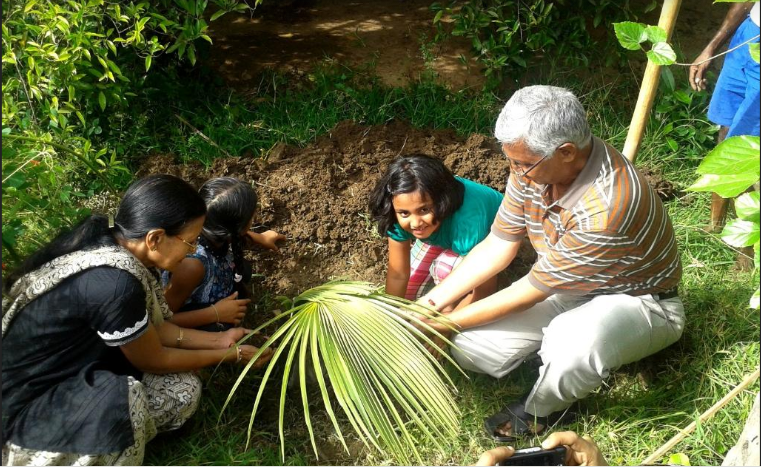 Details
Where: Save Farm, Tarpa, PT: Gholwad, Tal: Dahanu, Dist: Thane, Dahanu, Maharashtra 401702
How much: INR 3,000 onwards.
Timing: Day Tour-9:00am to 3:30pm
One day and One night-11:00am to 9:00am
Two days and One night -11:00am to 3:00pm
Contact: 9822078153
Website: www.savefarm.in
Type: Organic Farm
Tip: Due to unpredictable farm conditions, visitors are expected to take care of themselves and carry anti-insect sprays with themselves.
4. Kidzania
When I was growing up, I wanted to be a teacher more than anything else in the world. I would keep all my stuffed toys in line and teach them for hours. If only there was a Kidzania back then. This indoor themed park is designed for kids aged 4 to 16.
Your kids get to do a real-life-role play in a city with battery operated cars and its own currency. This is a unique way of educating kids and making them aware of real life situations.
Details
Where: R City Mall, R City Mall, 3rd Floor, North Wing, Lal Bahadur Shastri Marg, Amrut Nagar, Ghatkopar West
How much: INR 300 onward
Timing: 10am to 9pm
Contact: 1800 102 1222
info@kidzania.in
Type: Theme park
5. Imagica
You might have heard a lot about this amusement park from your kids, it's time you take them there! Imagica is a trio of theme park, snow park and water park and can host about 15,000 people at a time. This place will take you and your little one to places you've seen only in your childhood fantasies. You can dine with the lion chef, experience zero gravity or get the chills on the thrilling rides. The Snow Park here is spread over 30,000 Sq.Ft. of land with 100% natural snow which makes it the largest in India. The water park also known as Aqua Imagica is an experience in itself!
Now the choice is yours if you want to enjoy Tufani rides or play in the snow or dive in the pool.
Details
Where:
How much: Theme Park: INR 999 – INR 1499
Snow Park: INR 499, Add on- INR 399
Water Park: INR 599- INR 899
Timing: Park Timings: 10:00am – 8:00pm, Ride Timings: 11am – 7:00pm
Contact:  +91 (22) 42130405
Type: Theme, Snow and Water park.
Tip: Look out for offers on their official website before booking tickets
6. Tooth Mountain Farm and Nursery
Tooth Mountain is a private farm house in the valleys of Karjat. You can go kayaking in a lake attached to the cottage or bicycle around the property. The farm house is surrounded by beautiful mountains that offer spectacular views. Not just that, camping and hiking here will surely amuse you if you're looking forward to making adventurous memories with your little ones.
Details
Where
: Neelam Sagar Farms, Karjat Road, Next to N D Studios,, Off Chowk Village, Hatnoli.
How
much
: INR 6,495 per night
Contact: 099690 30207
Type: Airbnb
Let us know in the comments section below if you are planning to visit any of these!