The covid-19 pandemic has struck the Aviation industry real hard. And to revive from the losses, airlines are doing everything they can to make flying safe again. And now to attract the customers, Etihad Airways has come up with a new initiative. The UAE's national airline is now offering tickets to children for free. Well, here's everything you need to know about this deal.
Also read: Abu Dhabi Updates Covid-19 Travel Rules For Passengers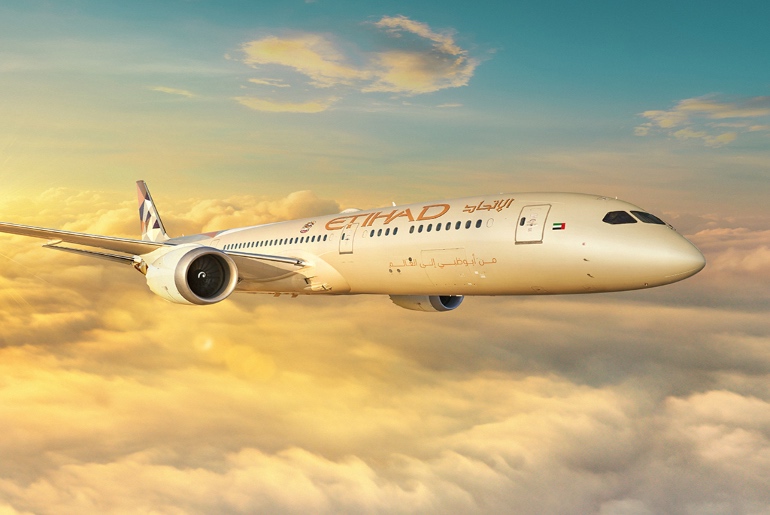 Etihad Airways's Deal Is On Till January 28, 2021
Etihad Airways has rolled out a new deal as a part of which adults who book their next flight to Abu Dhabi or Dubai with the airline, can take their children for free. Adults who book their tickets with the airline before January 28 for travel until 30 September 2021, can avail this deal. Every adult can bring up to two children for free. So two adults can bring four children, free. However, passengers also need to know that the offer is only valid for children up to 11 years old.
Also read: Etihad Airways Rated One Of The World's Safest Airlines For Hygiene Standards
Well not only this, but Etihad is the only airline in the world requiring 100 per cent of its passengers to show a negative PCR test before departure and on arrival in Abu Dhabi. 
Round Trip From Mumbai To Abu Dhabi For Dubai Will Cost AED 661
If you are considering to avail this deal, then you must know that economy fares start at Rs. 6,360 (AED 320) from cities in India to Abu Dhabi, for an adult. Round-trip from Mumbai to Abu Dhabi or Dubai with Etihad Airways is available at Rs. 13,155( AED 661) for an adult. Passengers from varied destinations like Hyderabad, Cochin, New Delhi, Chennai, Bangalore, etc. can now avail the offer. To know more about the destinations visit etihad.com. 
Hurry the sale has already begun on January 14 and ends on Thursday, 28 January 2021.