What is it?
Made in Punjab (MIP), already present in Delhi and Mumbai made its entry in Bengaluru last month.So you're in the mood for some heavy eating with a Punjabi tadka, go for it!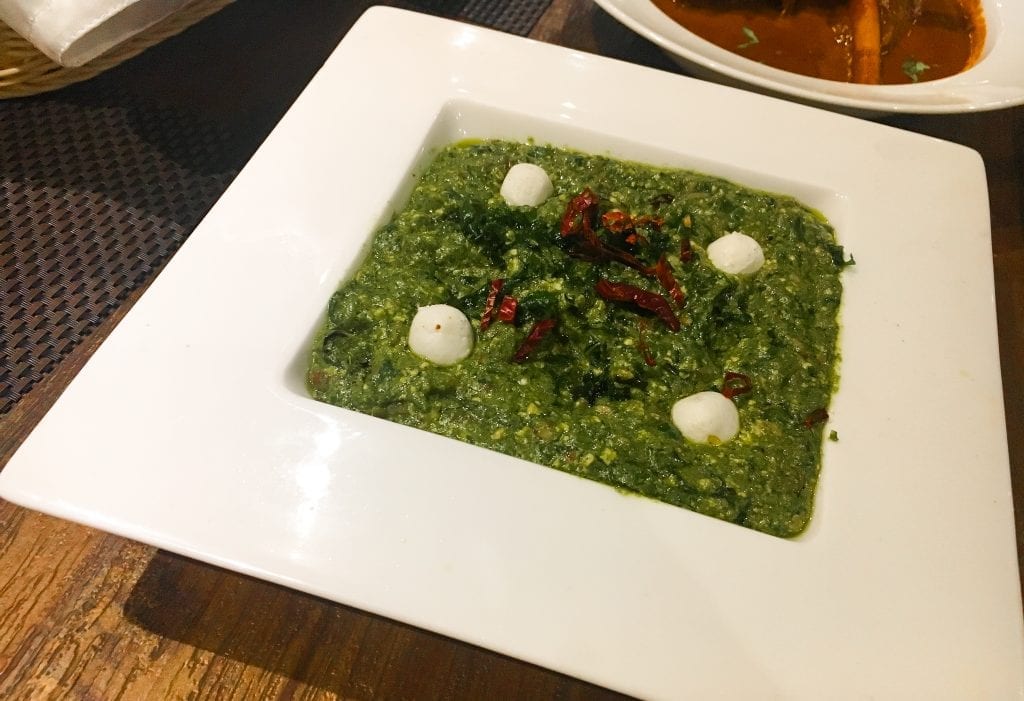 What's in it?
Plush interiors, mood lighting, layered flooring to house different styles of seating that are well spaced out to allow for privacy, all of which spell Kalra. A heady mix of Punjabi and pop music lifts the energy in the restaurant. You'd tend to shake a shoulder or two as you get settled at your table. I definitely did!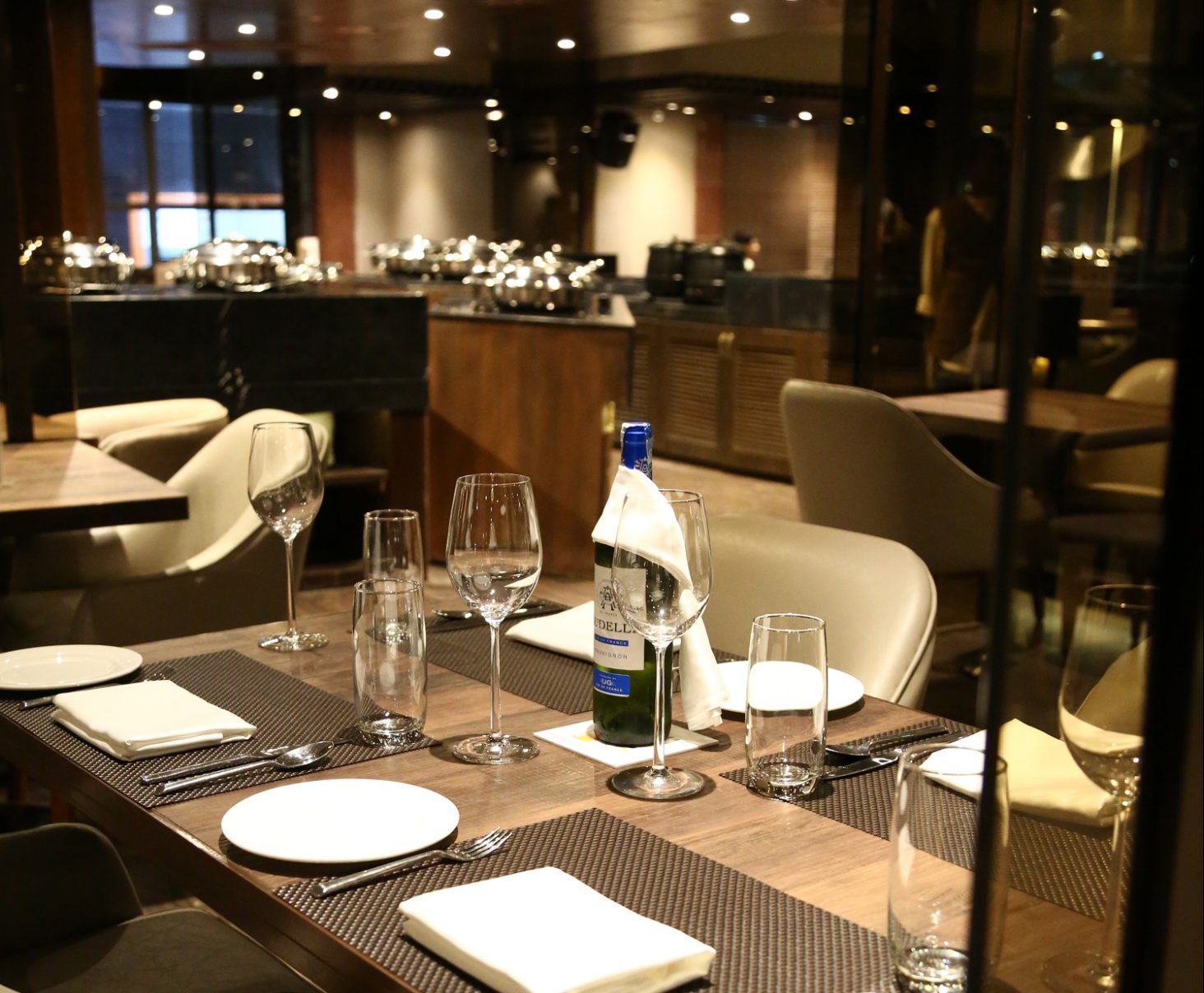 The menu has these twisted names of dishes with graphical drawings and is in fact quite punny! Luxury B.C. anyone?
Just like Punjabi food, the menu too is quite 'heavy'duty I'd say 🙂
What to Eat?
The quintessential chaats get a fine makeover with MIP's Popeye Paaji ki Favourite Chaat. It is a delicious take on the much-loved paapdi chaat. The paapdi gets an upgrade with baked spinach discs placed on mashed sweet potato. Garnished with dahi, pomegranate, aam-papad, coriander and tamarind chutney for a visual delight. This one was quickly wiped off my plate. It was light and super tasty.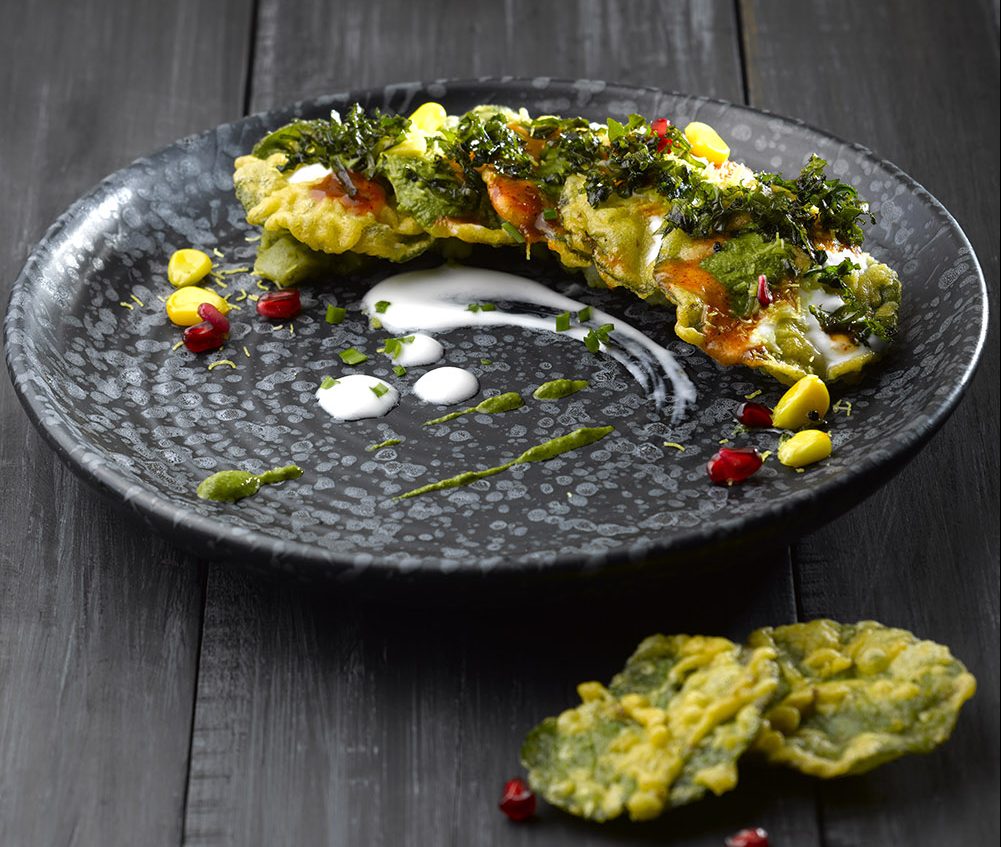 Another item worth trying out is Gabbar Prawns. Tiger prawns marinated in chili yogurt and tandoor, making it the perfect blend of soft, juicy, and smoky! It was rather difficult to stop at one!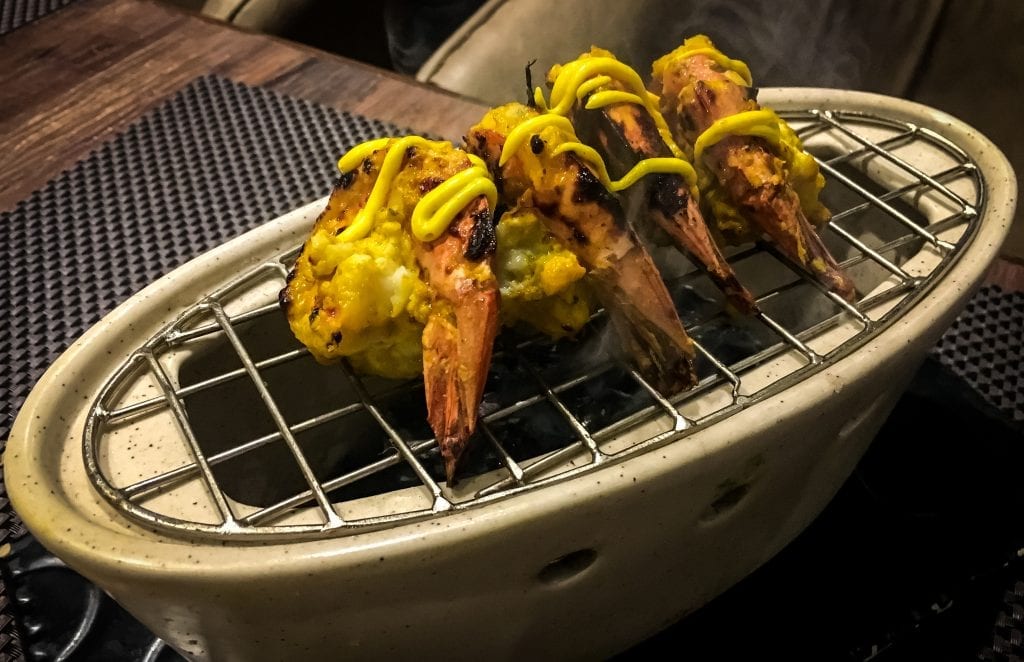 We also tried the Dahee Pataka. It was spiced hung curd croquettes served with mint chutney. The dish was very different as far as the flavours go. So, if you're someone who hasn't tasted hung curd before, you may take time to get used to the taste. It's a bit sour with a fair amount of spices thrown in. We liked it for its experimental value.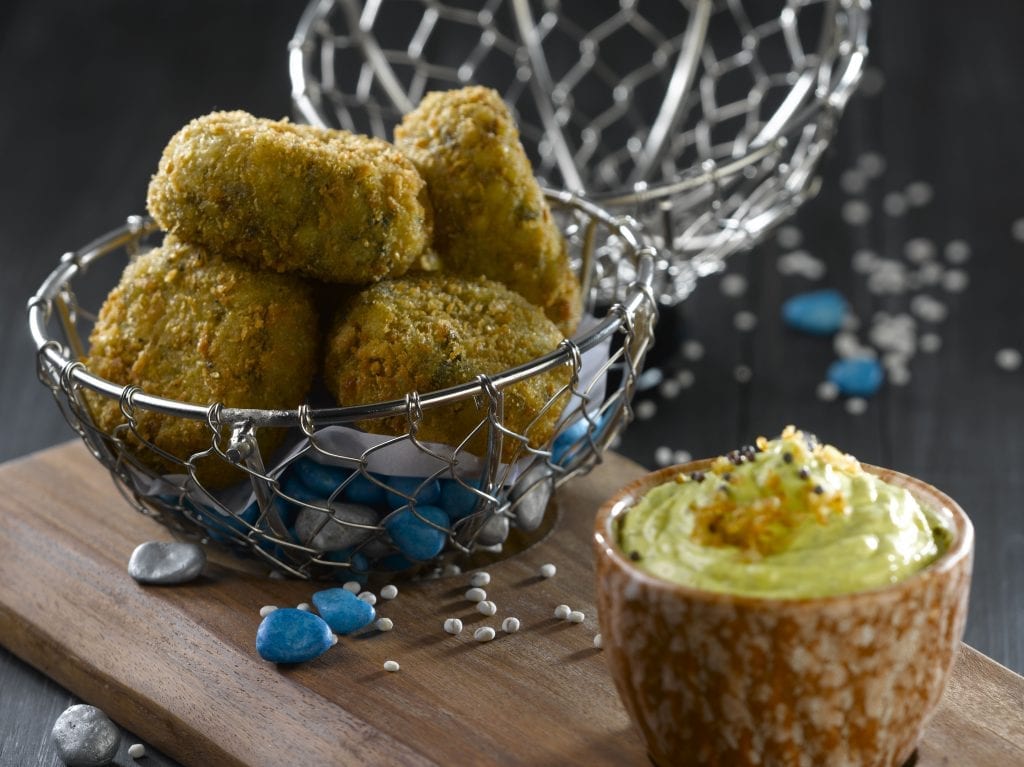 The next two, Barrel Paneer Tikka and Fharid Chicken Tikka were both pretty well marinated and tasted flavoursome.
We were already quite stuffed with all that gluttony but went ahead and called for the Nalli Hard Kaur. Lamb shanks infused with bone marrow, cooked in onion-dahi curry, and disappointing! An overdose of garam masala made it slightly bitter for our taste-buds.
On the other hand, The Lehsun Palak Chenna was high on taste and went well with garlic naan. It was thick spinach gravy cooked with fresh chenna

What To Drink?
Once again, I had a lot of options to choose from. However, what stood out was the Cucu Fizz. It was nothing but cumin-infused vodka and cucumber juice. Quite refreshing for a weekday evening, I must admit! For those who like it spicy, Tandoori Meri, also vodka based, is a great choice with a strong chili flavour.
Verdict
All in all, MIP is a great dining place for family get-togethers and big gatherings. As a couple too, if you enjoy North Indian food, this is one of the best options in the city. So, go ahead and indulge in some Punjabi gluttony, you will come out smiling! I give it a 4.5 out of 5.
Cost for Two: Rs. 2000 (With Alcohol)
Will you eat here this weekend? Don't forget to share your experience 🙂