Malayalam movie superstar Mohanlal is known to be an avid traveller. The actor stated on social media that it was his wish to visit Assam's revered Kamakhya temple, when he first learned about it. Taking a break from his busy film schedule, Mohanlal finally fulfilled his wish by seeking blessings from the divine at Kamakhya temple. Here's his experience.
Mohanlal Seeks Blessings From Divine At Kamakhya Temple
The tantric traditions in India originate from Kamakhya. Mohanlal revealed that since a young age he's had a strong interest in tantric doctrines. The yoni or carved on natural stone is what is worshipped at Kamakhya. Mohanlal stated through his post that the yoni is the origin of where we all come from. And everyone has a desire to go back to the beginning. So, this is the primary reason for visiting the location.
Also Read: 5 Affordable, All-Inclusive IRCTC Packages To Explore North East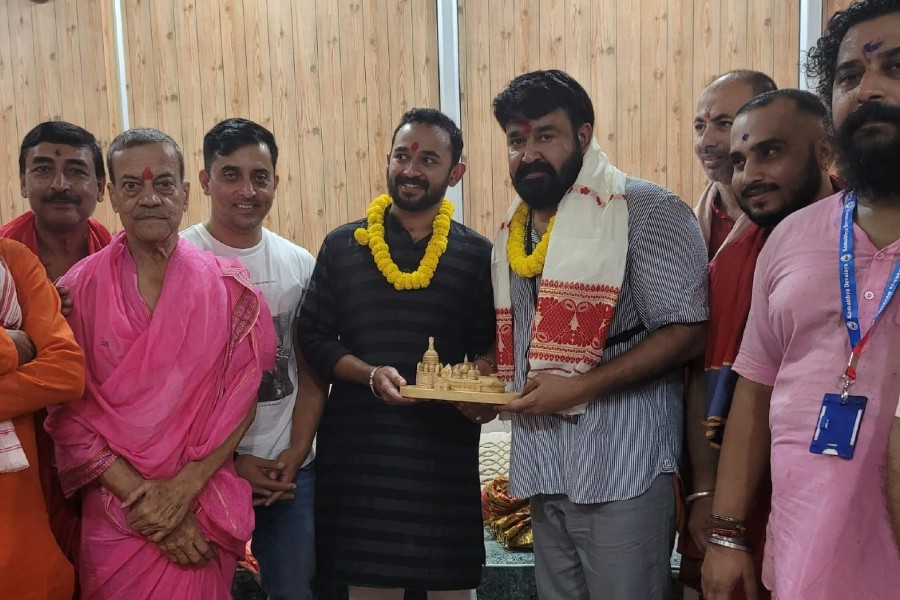 Also Read: Railways Is Building One Of India's Longest Tunnels In North East To Connect Imphal And Guwahati
Urges Fans To Learn History Of North East
In the pictures, Mohanlal is seen on the temple premises wearing the Assamese gamusa. This is a white rectangular cloth with red border it's an integral part of the culture of indigenous people in Assam. Mohanlal shared his experience on social media, creating awareness about the powerful temple. And urging people to visit the same. He stated that he came to know the rich history of Assam only when he landed here. He urged his fans to study the history of North Eastern states carefully so it's helpful for India's national integration.