American fast food giant McDonald's closed its Ukrainian restaurants and promised to pay 10,000 of its employees in the country. This decision was taken six months ago after Russia's invasion. Despite the continuing Russian attack against Kiev, McDonald's intends to reopen some of its restaurants there. It said that it would slowly begin reopening some of its outlets in western Ukraine and Kyiv. 
McDonald's Outlets In Ukraine
McDonald's said that it would open its outlets in Ukraine where other businesses like KFC and Nike as well as Mango, Spanish clothing retailer, are open. Corporate senior vice-president of international markets, Paul Pomroy said that they have spoken to McDonald's employees and they have shown a strong desire to get back to work. It also said that in the coming months the work of restoring the supply chains and restaurants which were shut down because of the war. The International Monetary Fund projects that the Ukrainian economy will contract by 35% this year as a result of the war's significant economic impact. McDonald's did not disclose the exact number of outlets that will be reopened in Ukraine or the exact location of the same.
Also Read: Rebranded McDonald Outlets Launched In Russia With Name Vkusno & tochka 
McDonald's Reopening Is A Political Decision 
McDonald's will soon start contacting and working with the vendors for bringing in supplies and launch safety procedures. The fast food chain had already sold 850 of its restaurants in Russia to a franchise owner. It had exited a large market for the first time after selling its restaurants. The shutting down of hundreds of Russian restaurants in March had cost the company about $55 million. Reopening the outlets is called a 'political decision' by Foreign Minister Dmytro Kuleba He also said that millions of Ukrainians are craving for Big Mac. For the Ukrainian government's budget and the sustainability of their economy during times of Russian aggression, these are jobs and taxes.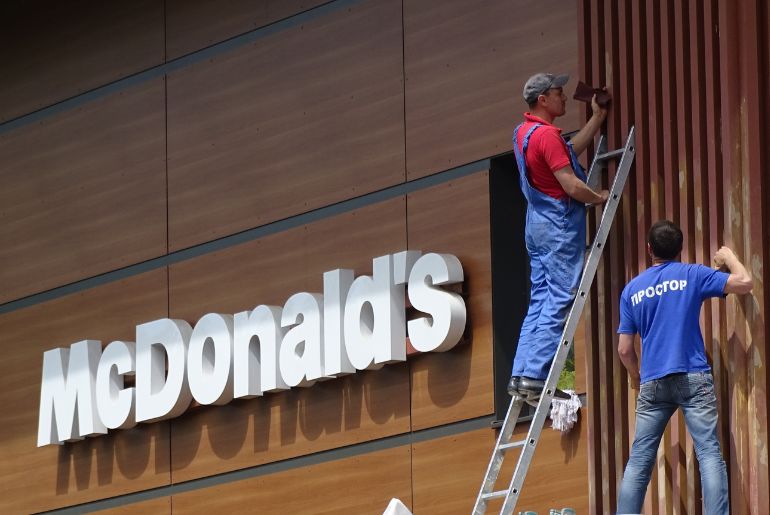 Also Read: 165 McDonalds To Be Shut For 2 Weeks In North East India