Don't we all love UAE for all the 'firsts' and 'largests' it houses? Well, then we have one more of them
coming up, this time in the capital. Yes. The largest aquarium in the Middle East- The National Aquarium is all set to open  in Abu Dhabi this year.
The Aquarium Will Boast 33,000 Marine Creatures 
The National Aquarium is all set to enthrall the marine enthusiasts with its 10-zone gigantic structure measuring over 7000 square meters. With its expansive structure, it is expected to introduce someone million visitors every year. This visitors will witness an exorbitant 33,000 marine creatures approximately. Visitors and residents anticipating the arrival of Abu Dhabi's waterfront destination, Al Qana, will also be able to enjoy The National Aquarium in the same place.
The attraction is sure to be a hit with the kids and parents seeking to foster education and learning of the marine habitat. With its learning themed zones, the aquarium will highlight the importance of marine-friendly lifestyle and conservation of the planet. Moreover, the facility will have a whole department dedicated to education, so we know this is as interactive learning as it gets. Not a kid anymore? Well its never too late. The National Aquarium will bring in accredited educational programs for the mature interested in learning of the marine life.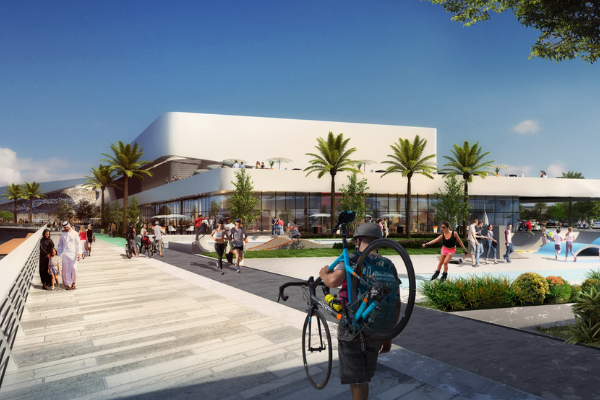 From the young adult who loves visiting and observing marine creatures and animals to the new parent looking to cultivate awareness of other habitats, the destination is a perfect educative leisure activity. From the local species to tropical specials, the aquarium will be home to a wide range of We can't wait to learn more and enjoy our time out with this upcoming attraction in Abu Dhabi.
Deets
Location: Al Qana, Abu Dhabi
Expected to Open: 2021
Website: www.alqana.ae