Under 140 Characters
Mumbai is dotted with picturesque, artsy cafés that make the perfect backdrop for an awesome Insta feed.
Ready To Click?
The foodscape in Mumbai is bursting with cafés that are totally Instagrammable. Some quaint, some quirky. But all an expression of upbeat creativity. It's like the owners and interior designers poured their soul into the décor. These jaunty cafés catch people's imagination at lightning speed. After all, it's every influencer and social media junkie's desire to have a spectacular Insta feed! Here's looking at a tasteful compilation of Insta-friendly cafes. These are the places you should head to not only eat and drink but to also click some lovely photos. Time to ready your perspective and swag.
1. Prithvi Café
Prithvi Theatre is hallowed ground for performing artists. For as long as anyone can remember. And its café has its own pull. Al fresco, the cafe is surrounded by magnificent trees, bamboo and plants. This adds a touch of natural beauty to the mood created by the décor and people. You can chill over tasty bites, and minutes will turn into hours before you realise. Giving you company will be tourists and Prithvi café enthusiasts who are regulars here. The place is also buzzing with celebrities. Now it's no rocket science how many instagrammable pictures can be clicked here!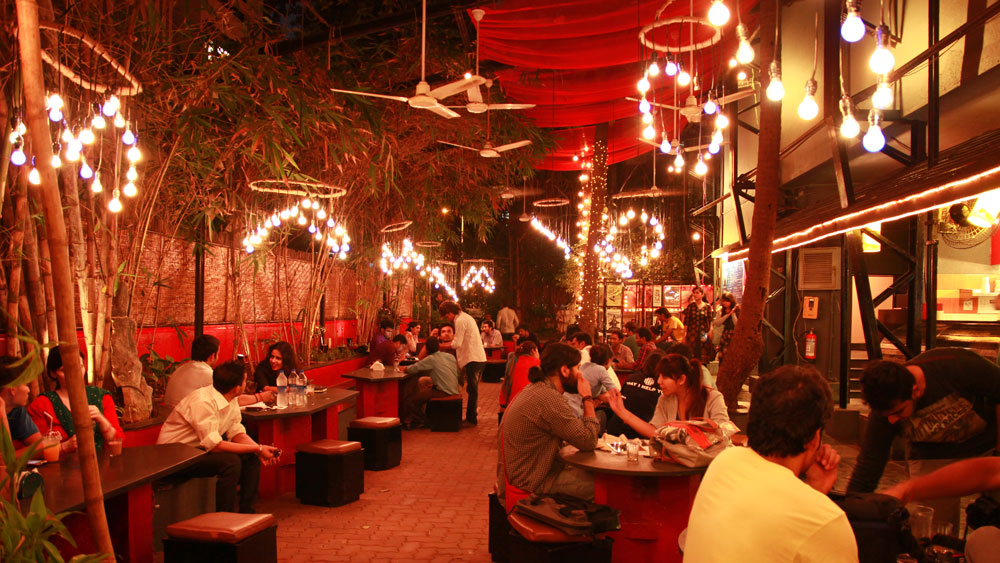 Deets:
Must Indulge In: Irish coffee, Cutting Chai, Brownies, Peri Peri Chicken Sandwich, Kheema Pav
Cuisine Class: Fast food
Cost For Two: Rs. 700 approx
Where: Prithvi Theatre, Janki Kutir, Juhu Church Road, Juhu
Contact: +91 022 26174118
2. Grandmama's Café
Very European, very attractive from the get go. Walking into Grandmama's Café feels like you have entered into the living room of a grandmother who resides in an English cottage, replete with vibrant, flowery upholstery and wallpaper. Elements of quirk and the refreshing colour bring to life its ambiance, making it click-worthy. While you'll enjoy feeding your Insta handle with gorgeous pictures, the American, Parsi and Italian cuisines will satiate your hunger. You can count this place as one of the must visits with your crew for some we time.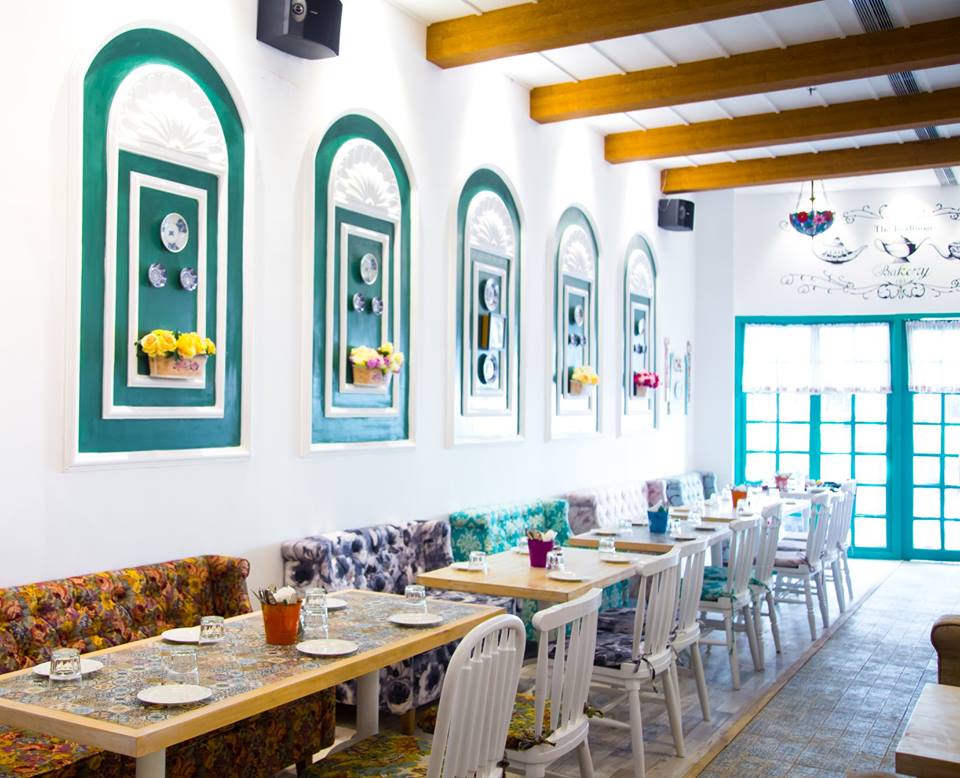 Deets:
Must Indulge In: Pizza, Mutton Kheema, Hot Chocolate, Chaat, Rajma Rice
Cuisine Class: American, Italian, Parsi
Cost For Two: Rs. 1,200 approx.
Where: Multiple outlets at Kemps Corner, Lower Parel, Dadar, Chembur, Juhu, Ghatkopar, Vashi
3. The Little Door
This is one little blue door you really want to walk through. Get greeted by its sunshine interiors. White walls transformed into a lively backdrop with pops of quaint elements, bold words and rustic seating. Its menu is a good mix of cuisines which lets you explore flavours of faraway lands like Greece, Spain, Italy and the Mediterranean. At The Little Door, you'll have a lot to click, the décor and the fashionably plated food. Other than that, they have the Sunday Drunch which is killer! And so are their karaoke nights, drinking games and film screenings. In case the order takes a while to arrive, you can play a game of Uno, Chess or Scrabble too!
Must Indulge In: Nachos, Pizza, Pasta, Burgers, Salad, Sunday Drunch
Cuisine Class: Mediterranean, Greek, Spanish, Italian
Cost For Two: Rs. 1500 approx.
Where: Andheri and Bandra
4. Café Mondegar
One of South Bombay's most iconic cafés, Café Mondegar is Colaba Causeway's star. Its ambiance is made uniquely quirky by India's legendary cartoonist Mario Miranda. His wow-some, signature-style cartoons adorn all the inner walls and the entrance ceiling of the café. What a backdrop for a peppy Insta feed. Moreover, the relaxed vibe of the place ensures that you have a good time over delicious burgers, American cuisine and heady drinks. Cheers to that!
Must Indulge In: Paneer Tikka, Burgers, Plate of Ham, Bacon, Sausages
Cuisine Class: Italian, Chinese, Continental
Cost For Two: Rs. 1300 approx.
Where: 5A, Metro House, Shahid Bhagat Singh Road, Near Regal Cinema, Colaba
Contact: +91 022 22020591
5. Leaping Windows
If you find the combination of food and books intoxicating, Leaping Windows is the place to head to. The book display, the paintings hung on the walls, the wall doodles; all come together to make the picture perfect. The bonus point is, it's a pet-friendly café. So you can have pics of you and your furry friend at this super cool café.
Must Indulge In: Cajun Burger, Banoffee Pie, Hot Chocolate, Nutella Pancakes
Cuisine Class: Continental, European, American
Cost For Two: Rs. 1,200 approx.
Where: 2&3, Corner View, Ashok Chopra Marg, Opp. Bianca Towers, Versova, Andheri (W)
Contact: +91 9769998972
6. Jamjar Diner
In the list of Insta-friendly cafes, Jamjar Diner ranks top. Both its outlets (Bandra and Versova) boast of a unique decor complete with jukeboxes and a delicious menu. Their Versova outlet has outdoor seating, with tiles and lights, which add to the romance of clicking pictures during dusk. On the other hand, the Bandra Jamjar Diner is an exotic beauty with its orange booths, hand-painted glasses and vintage jukebox. Spend lazy mornings or quiet evenings here, you'll have a fab time.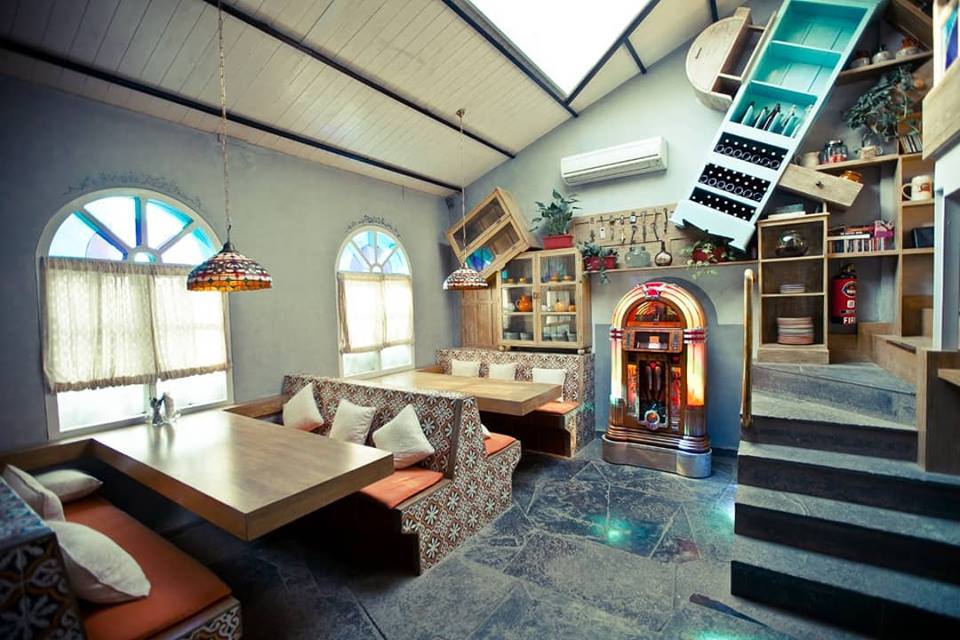 Must Indulge In: Flower Pot Surprise, Nachos, Burgers
Cuisine Class: Continental, European, American, Mexican
Cost For Two: Rs. 1,500 approx.
Where: Andheri and Bandra
7. Garde Manger Cafe
Show your love for all things green with pics clicked at Garde Manger Café. It's nature blooming in here. Flowers and pots everywhere. They also have a cute yellow-painted bicycle with an attached basket which is always full of flowers. All the décor elements make the place unabashedly cute. At the same time, the food is lip-smacking delicious. Moreover, both are a treat for your camera lens. It's a vegetarian only place with vegan options, so it's guilt-free. Yippie!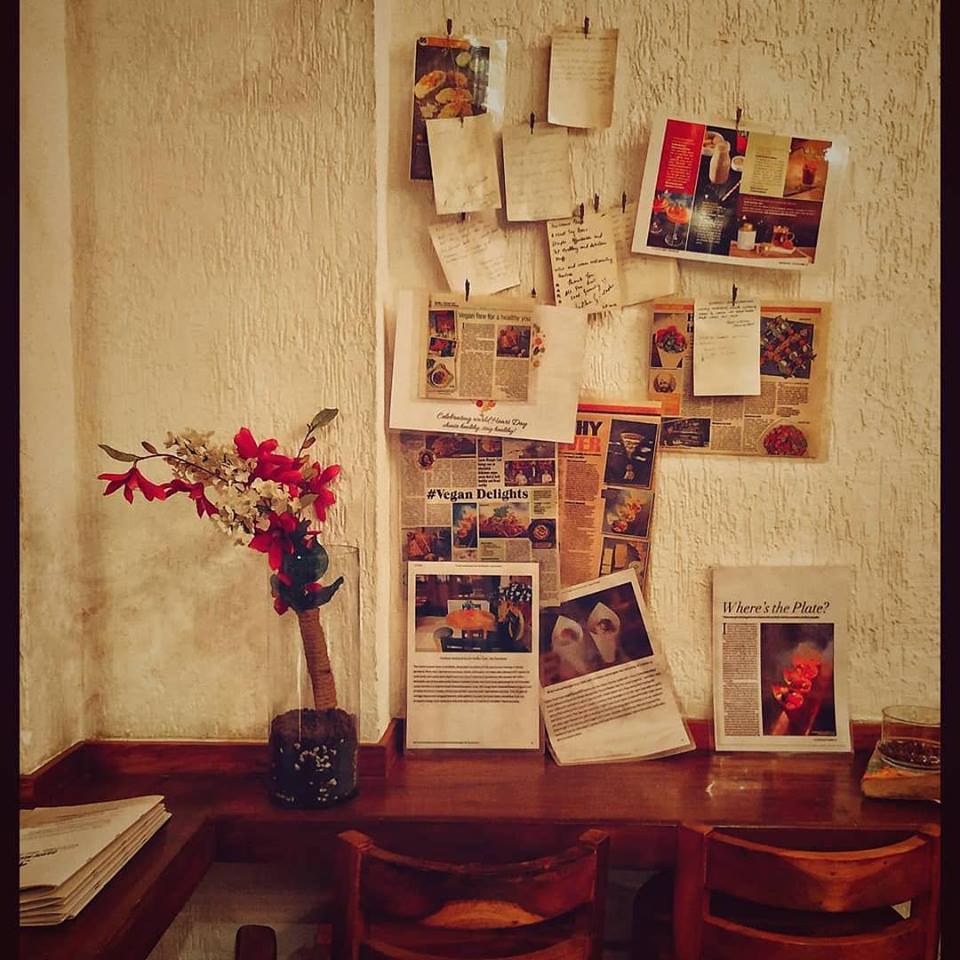 Must Indulge In: Zesty Quinoa Salad, Pesto Pasta, Paneer Tikka Sandwich, Bruschetta
Cuisine Class: Italian, Healthy Food
Cost For Two: Rs. 700 approx.
Where: Shop 1, Parmar CHS, Paranjape B Scheme Rd 1, Near Mahila Sangh School, Vile Parle (E)
Contact: +91 7045004488/+91 8291816108
8. The Homemade Café
You may or may not be able to make frequent visits to the Covent Gardens in London. But you have an awesome alternative back home; The Homemade Café in Oshiwara. Soak in the adorability of its décor. Its exterior is designed to remind you of a European street during summer. What adds to the appeal of the place and your Insta pictures are the quaint fairy lights. Round up your buddies and have a chill time here.
Must Indulge In: Risotto, Banoffee Pie, Hot Chocolate, Burgers
Cuisine Class: Continental, Italian
Cost For Two: Rs. 1200 approx.
Where: Kaveri Building 41, Shop 4, Near Oshiwara Police Station, Oshiwara Link Rd, Andheri (W)
Contact: +91 7045894299
9. Hello Guppy
The place screams 'Love Me'. Look at the way it is done up! Outrageous but totally loveable. You'll find inflatable toys, glow signs and more as part of its crazily imaginative décor. The food doesn't majorly disappoint either. In a sense, it's quite a winner. One thing is for sure, it makes your feed Insta hot.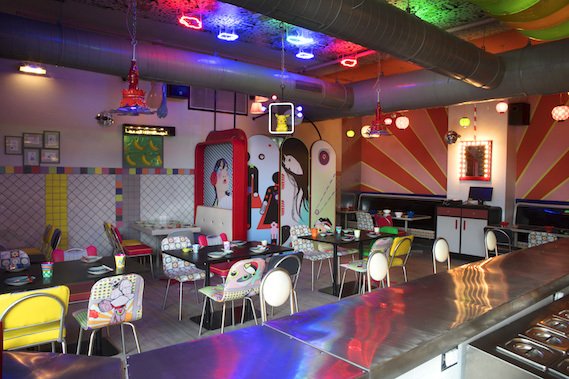 Must Indulge In: Sushi, Udon Noodles, Ramen, Mushroom Broth
Cuisine Class: Japanese
Cost For Two: Rs. 1500 approx.
Where: Godrej Building, Unit 4, Ground Floor, Jet Airways, BKC, Bandra (E)
Contact: +91 022 26534720/+91 77770 49773
10. Plenty
Close to Bombay Stock Exchange, in the heritage neighbourhood of Fort, stands Plenty. Understated charm, hanging lights and antiques make the place Insta-friendly. You get to savour some lip-smacking Asian, Lebanese and American fare which makes your palate happy. There's plenty of reasons to go there. Find yours!
Must Indulge In: Avocado Toast, Penang Curry, Quinoa Burger
Cuisine Class: Asian, Lebanese, Fast Food
Cost For Two: Rs. 1300 approx.
Where: 3-B, Raja Bahadur Mansion, 24-A Mumbai Samachar Marg, Fort
Contact: +91 022 22622020/ +91 022 22624040