After Pune and Kasol, Mumbai is now all set to welcome India's first hemp-based cloud kitchen, The Hemp Factory. Contrary to the belief, The Hemp Factory aims to "empower modern-day lifestyle by providing wholesome nutrition." The dishes include hemp-infused burgers, pizzas, pasta, salads, sandwiches and even smoothies. Now, all you have to do is get ready to enjoy these dishes without guilt or even overthinking about the same (it's legal). Read on to know more about the opening of this new cloud kitchen in Mumbai –
Hemp-Infused Products To Benefit People
Apart from serving delectable dishes like pasta, pizza and sandwiches which people can gorge on, The Hemp Factory also aims to raise awareness regarding how hemp can help in the curing of numerous ailments and sicknesses. The cloud kitchen has also collaborated with BOHECO, to use hemp to its full potential in benefitting people.
View this post on Instagram
Also Read – India's First Hemp Cafe In Kasol Serves Hemp Infused Coffee & Food With Mountain Views 
Satisfy Your Cravings With Delicious, Pizza, Pasta & Smoothies
About the menu, the cloud kitchen will be serving a variety of hemp-infused dishes which customers can savour. Right from pizzas, wherein the flour has hemp-infused in it, burgers with hemp patties, to even the pasta which is made of the same flour, the kitchen is all set to raise the bar for Mumbaikars expectations of food and drinks.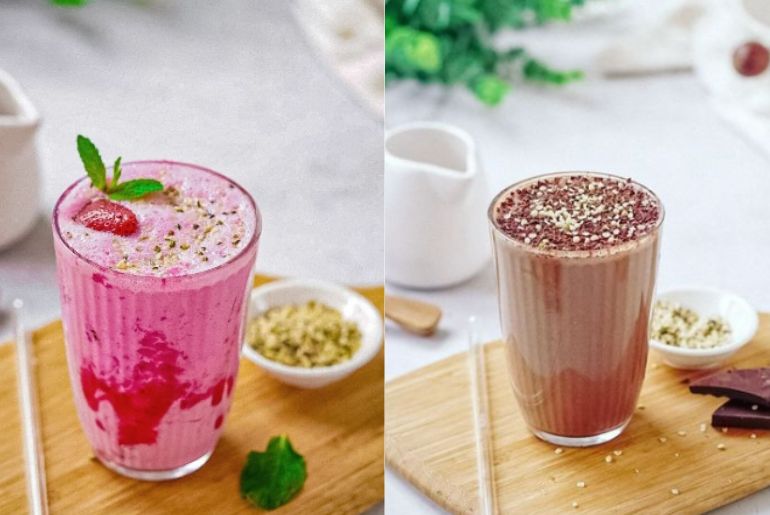 Also Read – Pune's New Hemp Cafe Serves Bhaang Sandwich & Hemp Coffee; It's Legal
The 'Ingredient' And Concept Behind It
The Andheri-based cloud kitchen has not only infused hemp in their dishes, keeping people's cravings in mind. But a lot of research was done, to ensure that hemp derivatives provide people with wholesome nutrition. With Mumbai, always up to try and experiment with new concepts, The Hemp Factory too, will surely be a hit among the customers.
Also Read – Drinking Safari PitShop Near Gurgaon Offers Hemp Dishes Along With ATV Rides And BBQ