Mumbaikars will soon get a whopping number of luxury buses on the street by the end of 2022. The Brihanmumbai Electric Supply and Transport (BEST ) is working on launching 1,000 buses in the city for the betterment of the transport services in Mumbai. This is surely great news for lakhs of people who commute using public transport services every day.
Categories Of These 1000 Luxury Buses:
They are launching 550 ordinary buses for daily commute and transportation.
They are also working to launch 250 midi-buses. These buses will operate only on short routes.
Lastly, the rest 200 buses are AC King Long buses.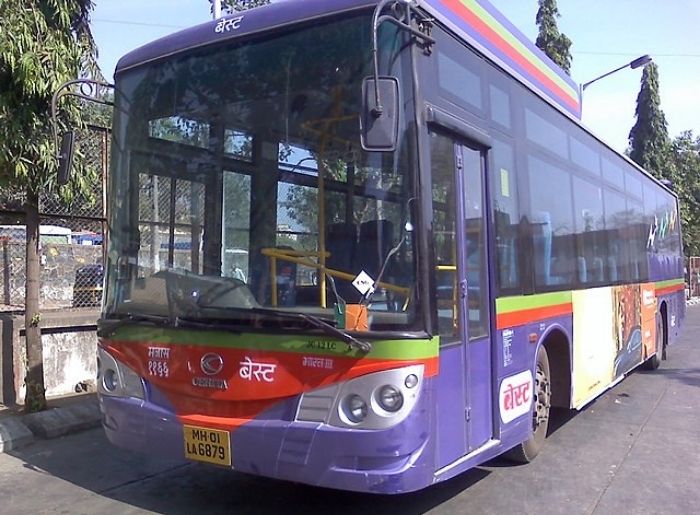 Also read: Mumbai To Get First-Ever Mangrove Park Covering An Area Of 8 Hectares
People's Opinions On These Buses:
The decision of initiating 1000 buses is raising a lot of concerns, especially among the transport experts. The most important concern regarding this presently is whether there is an ample amount of space available in the city so that these buses can commute without any issues. Ashok Datar, a transport expert feels that more buses will create overcrowding on the street. On the other hand, it might also decrease the number of personal cars on the roads with the launch of 200 luxury buses. He also added that a bus takes thrice the space of a car whereas it carries 20 times the load of a car.
The number of vehicles is increasing rapidly over the last decade. The statistics of the state government's transport department saw a rise of 10% in the number of cars in the last 3 years.
Since 2005, the number of two-wheelers increased by 13%.
The number of two-wheelers increased from 14.62 lakh in 2005 to 20.49 lakh in 2008.
In addition, the reports show that the number of cars in March 2005 was almost 8 lakh. Within just 3 years it increased to 10.37 lakh in 2008.
Also read: Mumbai's Borivali Gets The Longest Green Stretch Perfect To Jog And Socialise