We all love street food, and every city and every state has its own unique, flavorful street food dishes. But many times we avoid it because of cleanliness and hygiene concerns. Knowing that this concern is a huge one and must be tackled, Kerala is all set to come up with its first clean street food hub in the state's beautiful hill station, Munnar. 
Munnar To Soon Get First Clean Street Food Hub In Kerala
Officials from the Food Safety Department claim that Kochi, Kozhikode, Thiruvananthapuram, and Munnar have been chosen by the FSSAI to host the project's street food hub. According to a department official who spoke to The Hindu, Munnar was chosen to host the first street food hub because of the influx of tourists.
Throughout the year, Munnar receives thousands of visitors from all over the world. The goal of the street food hub is to provide them with wholesome street food in a clean environment. 
For the project, the Food Safety and Standards Authority of India (FSSAI) has allotted Rs. 1 crore. This amount is allotted for the arrangement of amenities, such as restrooms, trash disposal systems, chairs, public rest areas, roofing, and lighting facilities. The relevant local organisation should open food establishments so that they can charge vendors rent. 
 Also Read: Norwegian Diplomat Erik Solheim Shares Pic Of Lavish Punjabi Thali; Says, ndian Food Is Simply The Best
A Variety OF High-Quality Food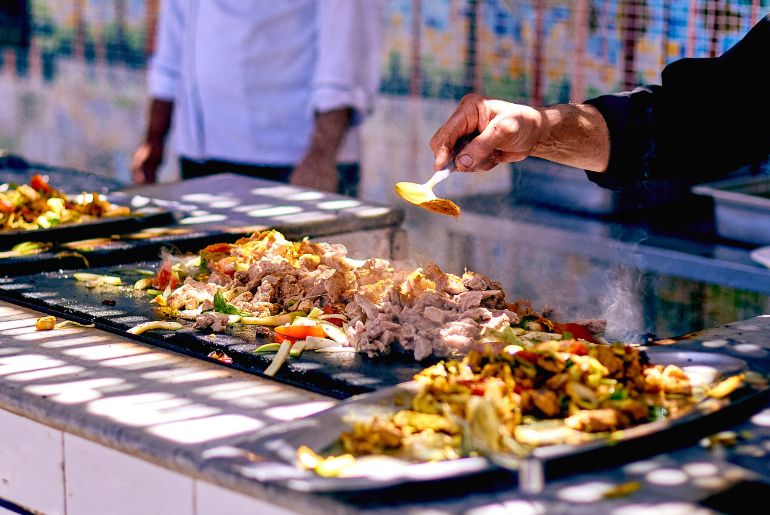 The Local Self-Government Department (LSGD) Secretary, the Tourism Secretary, the National Health Mission Coordinator, and the State Food Safety Commissioner will serve on the committee in charge of the street food hub. The committee will also include the district's collector as a member.
K.N. Sahajan, the secretary of the Munnar gram panchayat, stated that the panchayat has already chosen a location for the hub in Moolakadai, close to the old Munnar. The project has received first approval from the panchayat. They will shortly open 20 businesses in the hub in compliance with the FSSAI standards. 
The availability of hygienic food is a big problem for the hundreds of tourists who arrive in Munnar each day. According to Mr. Sahajan, the street food hub would offer tourists a variety of high-quality foods.
Also Read: Goa's Mayem Gets India's First Village Atlas; Celebrates India's Socio-Cultural Heritage
What are your views on this?
Cover Image Courtesy:  Rep Image: Canva