First Impression:
Breaking the conventional norms of luxury service, Narendra Bhawan, pleasantly surprises you at every step. Goofy & Nahla, a St. Bernard & a Golden Retriever, are the first two of the many delightful surprises awaiting you as you enter this recently opened retreat in Bikaner. Bonus – you can also carry your own pet here!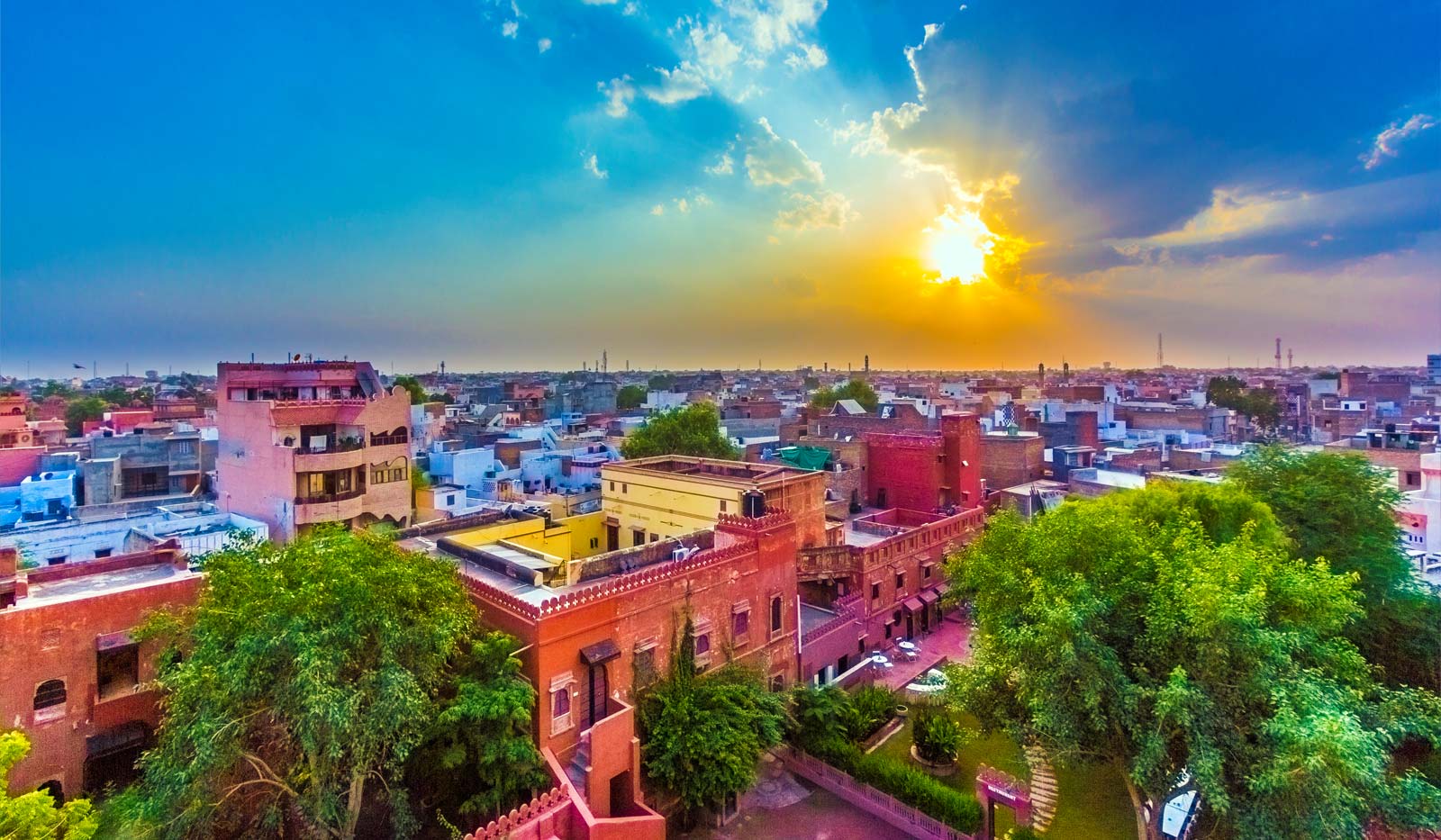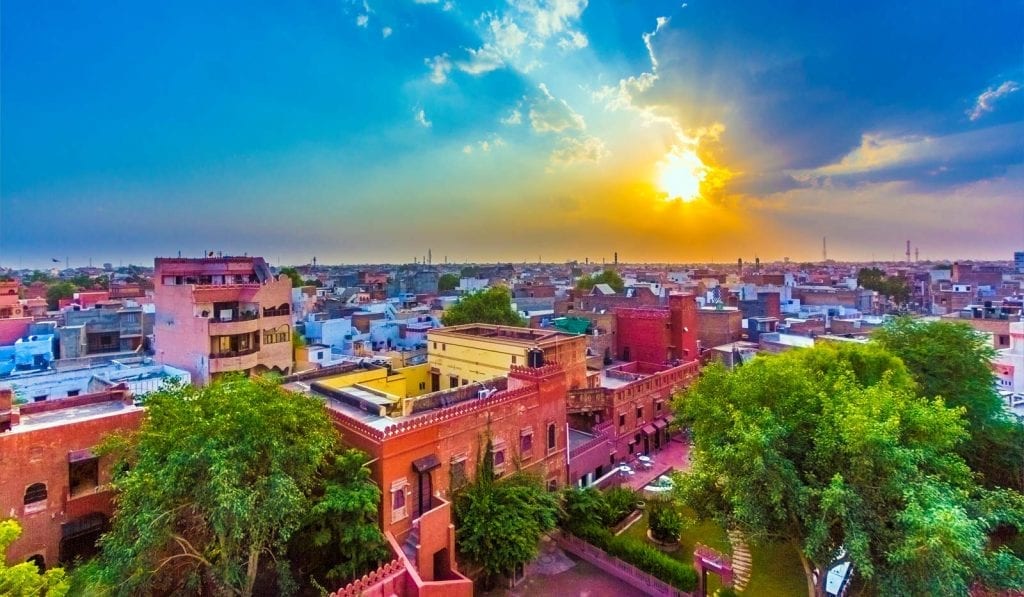 Interiors:
Elaborate ceilings, Bikaner terrazzo floors, and traditional crafts sit in harmony with Portuguese tiles and vividly distinct color palette. The 82-room hotel's decor spread over six floors boasts of the rich life of HH Narendra Singh's journey from being a World traveler to a nationalist.
Things To Do:
Take a city tour of the Junagarh Fort & museum followed by a Tonga ride past Havelis of traders who once managed the royal treasure. Those who are here to just lounge around like royals can just do that at the in-house spa. Nerds like me can quench their body, mind, and soul at the library and on-call Café Royal trolley.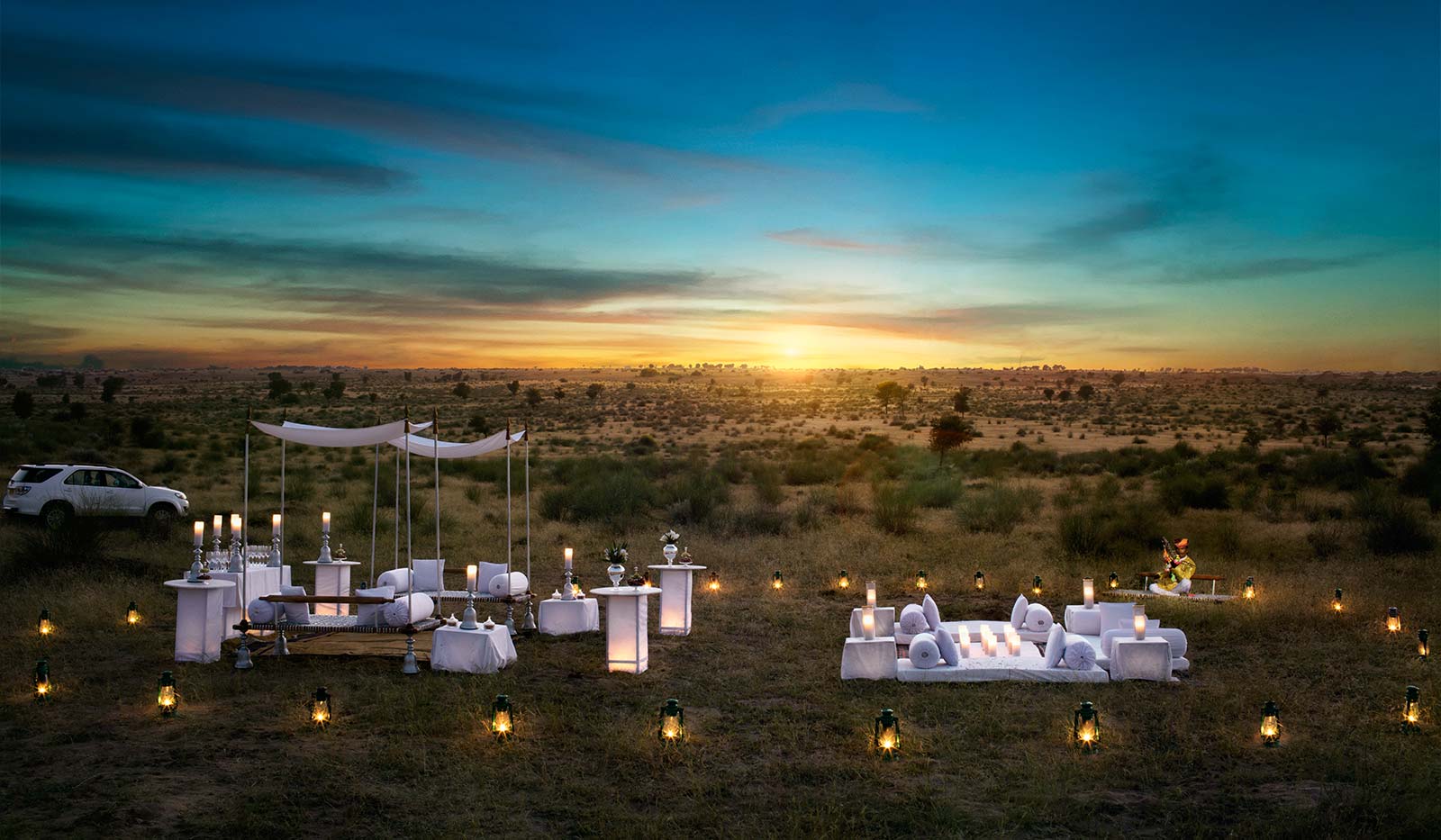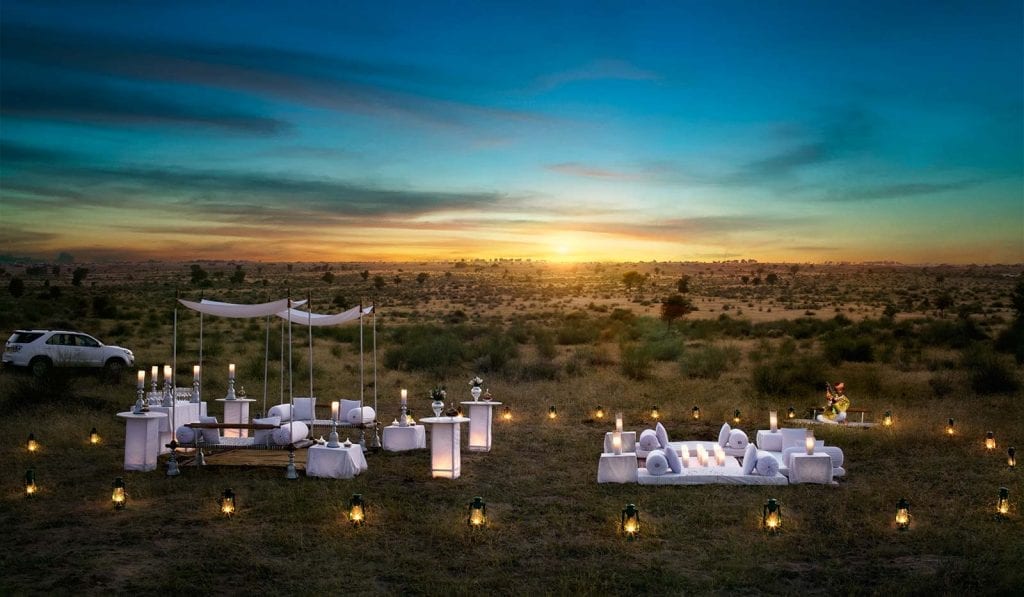 All in all, at an attractive price, starting from Rs. 4,800 per night, this is the perfect romantic getaway from the city and its chaos.
How far: 253km from Jodhpur Airport
How much: Rs. 4800 Onwards (per night)
Verdict: 4/5
Are you tempted to go there? Let us know in the comments!