Under 140 Characters
Nikon is running a short film contest called 'Shorts On Nikon' and the winner gets a  Z 6 mirrorless camera worth ₹2,08,950
What Is It?
Is cinematography your passion? Nikon is here to take it one step higher for you. Participate in Shorts On Nikon, short film-making contest and you could stand a chance to win a brand new Nikon camera worth ₹ 2,08,950! Not just that, there are special awards for the 1st and 2nd runner up too. If this won't give your career a boost, we don't know what will.
What Is To Be Done?
The theme of the contest is 'Experiences' and the participants can submit their experiences based on –  weddings, wildlife, fiction or any other genre of photography or cinematography. All participants should submit an entry with a 5 min short film until 15th March, 2019. Each participant should be at least 18 years old to participate. All entries to be submitted here 
What Do Winners Get?
The judge's panel will go through each entry and the best ones will be selected. The winner will get a Nikon Z 6 Mirrorless Camera with 24-70mm Kit Lens, the 1st runner up will win a D5600 with AF-S 18-140mm VR, and 2nd runner up will win a D3500 with AF-P 18-55mm VR Kit Lens.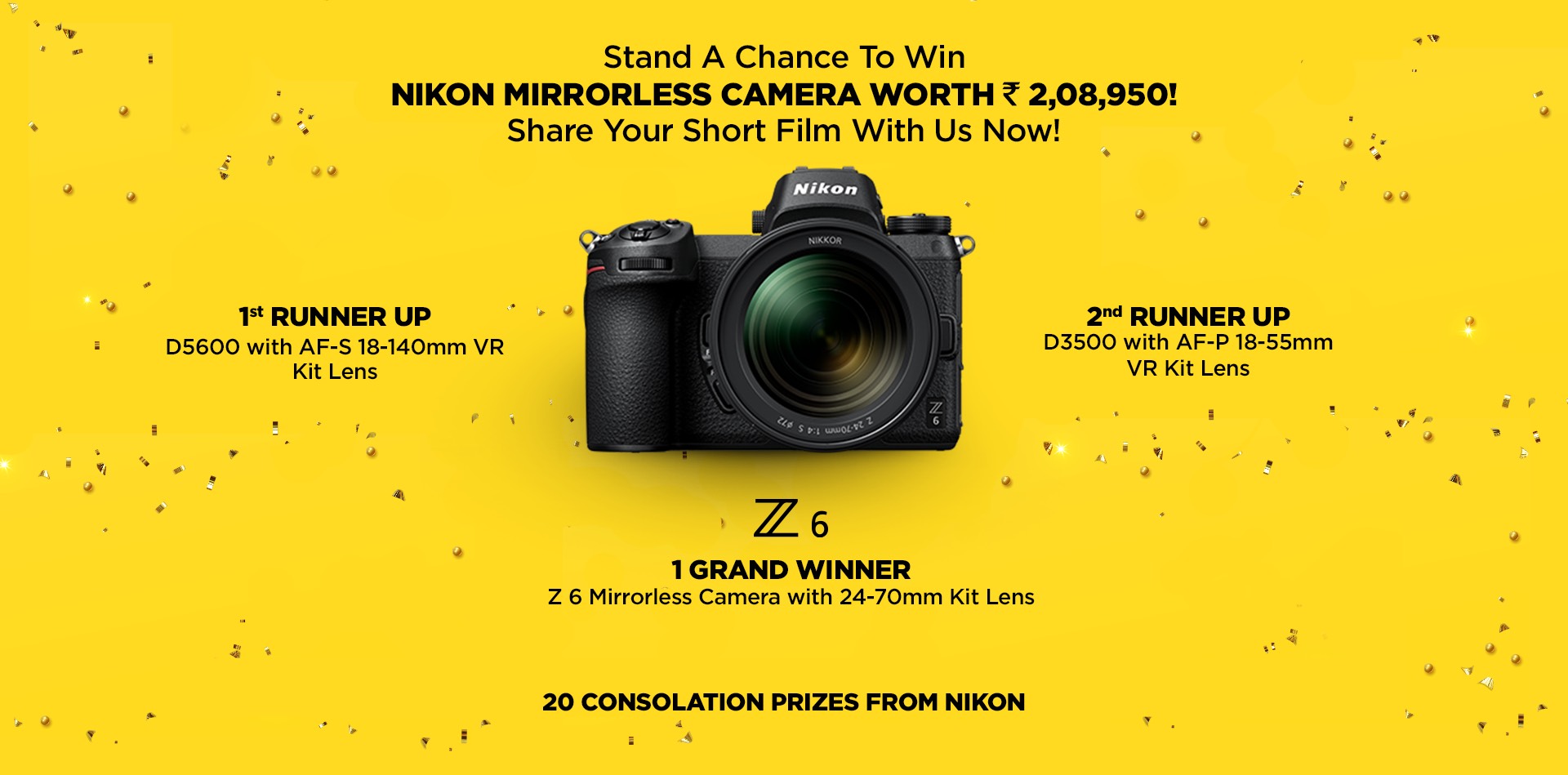 Deets
What: Nikon – Shorts On Nikon
Contest Theme: Experiences – 5 min short film
Last Date: 15th March, 2019
To be submitted here