Under 140 Characters
Now you can dine inside the popular tramcar Victoria in Kolkata while experiencing the ride of your life.
What Is It?
Riding in a tramcar in Kolkata has to be one of the vintage experiences in India but it just got better! As per October 14th, you can now dine inside the popular Victoria tramcar in Kolkata that takes you sightseeing around the best locations of the city along with giving you a culinary journey that you won't forget.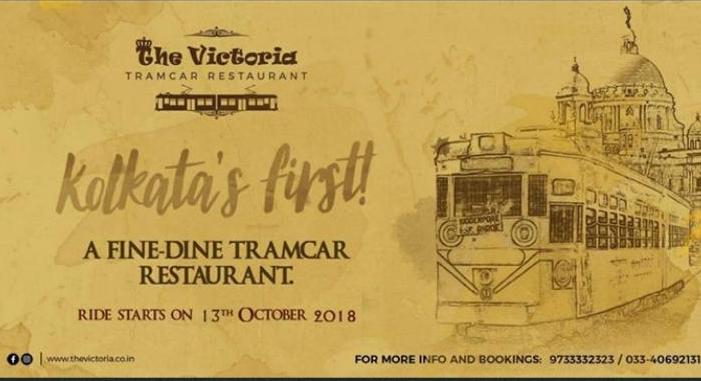 How Do We Get On A Tramcar Dining Trip?
Currently, Victoria is offering 5 trips – 2 during lunch, 2 during dinner and only for Durga Puja days, 5th one from 11PM to 1AM. Once Durga Puja is over, there will be only 4 functioning trips. These rides will be operating for 2 hours each starting from Shahid Minar in Central Kolkata to Kidderpore. 
The menu will consist of veg and nonveg dishes, and it's a prepaid lunch/dinner service. For veg, you will have to pay ₹799 and for non-veg, you'll have to pay ₹999. The menu consists of welcome drinks, appetizers, main course and dessert. 
Deets
What: Victoria Tramcar Dining in Kolkata
Where: From Shahid Minar to Kidderpore
Cost: ₹799 to ₹999
Book here