Indians love Thailand. Raise your hands if you have been waiting for Thailand to reopen for tourists. As a great move to revive its tourism grappled by the pandemic, Thailand has introduced special tourist visas for long-stay tourists travelling to Thailand. The Thai Government, made this decision to restore the local tourism industry that has been affected heavily by COVID-19. The Phuket International Airport has been preparing for the arrival of its first set of foreign tourists who applied for the new Special Tourist Visa.
Also read: This Jungle Bubble In Thailand Lets You Sleep Under The Stars With Elephants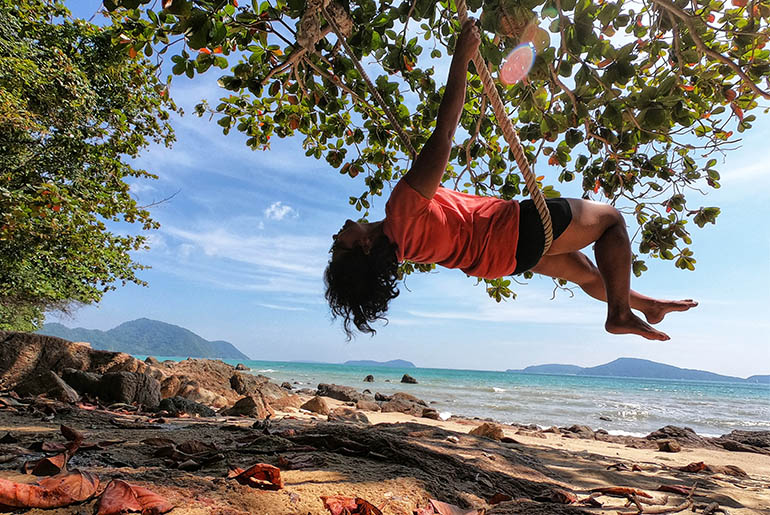 Mobile COVID-19 Testing Facilities At Phuket Airport
However, every measure will be taken to control the spread of COVID-19. There are mobile testing vehicles parked in the airport to test the incoming tourists upon arrival. The lab and mobile trucks can test 578 passengers a day. At this stage, Phuket International Airport is 100% ready to welcome tourists under the special tourist visa. The Thai government has also designated 17 hotels as alternative state quarantine facilities for tourists. The government aims to have at least 5,000 rooms available for quarantining. Here's An In-Depth Backpacking Thailand Travel Guide For Solo Female Wanderlusters.
Phuket Lacks A Long-Term Tourism Master Plan
Thailand's tourism industry is sadly struggling to stay afloat as policies keep changing over the reopening of the country to international travellers. However, it seems like Phuket is at the receiving end as the economic engine is leveraged on tourism. It's a place where, one in every two residents comes into the tourism equation in their daily work lives. Unlike Pattaya and Bangkok, the resort island lacks long-term tourism master plan, consistent economic policy, continuity. However, many resorts in Phuket are now open. Phuket To Reopen For Tourism From 1 October, Tourists Must Stay For Minimum 30 Days.
As we are in November, the indecision over reopening the country to tourists has led to creating a working model for returning overseas tourism to the Kingdom. The tourism industry can only hope for a better future.