Life's short, so why hold back travelling and wait to check things off your bucket list? Thailand should be on top of your list when you get back to travelling after the pandemic. Known for its tropical weather and stunning wildlife, Thailand makes for a perfect tropical destination for outdoor lovers. Sure, you must have been to the jungle safaris in Thailand, but there is a resort that will not only bring you closer to nature but let you stay in a bubble, literally. Located in northern Thailand, The Anantara Golden Triangle Elephant Camp & Resort has transparent bubble suites with stunning views of the area populated with elephants.
Also read: I Accidentally Visited The Worst Place In Thailand And Here's What Happened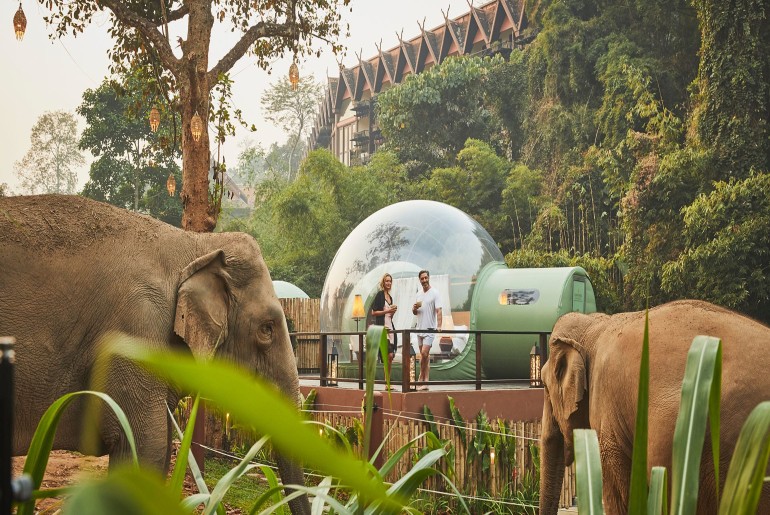 The Air Conditioned 236-Square-Foot Jungle Bubbles
Did you hear of a jungle bubble earlier? The jungle bubbles are unconventional rooms made from a see-through high-tech polyester fabric which allows you to soak in the surroundings without any restrictions. The super-comfortable 236-square-foot bubbles boast of a king-sized bed, non-transparent bathroom and a seating area. The area is inhabited with elephants, which means that you will likely wake up each morning with a curious pachyderm staring at you.
Dine In The Suites Around Elephants
And that's not it. You get to dine in the suites with uninterrupted sightseeing of the elephants. The resort also promises access to a delectable dinner basket, fully stocked mini-bar, 24-hour dining service and tea and coffee making facilities. Here's An In-Depth Backpacking Thailand Travel Guide For Solo Female Wanderlusters.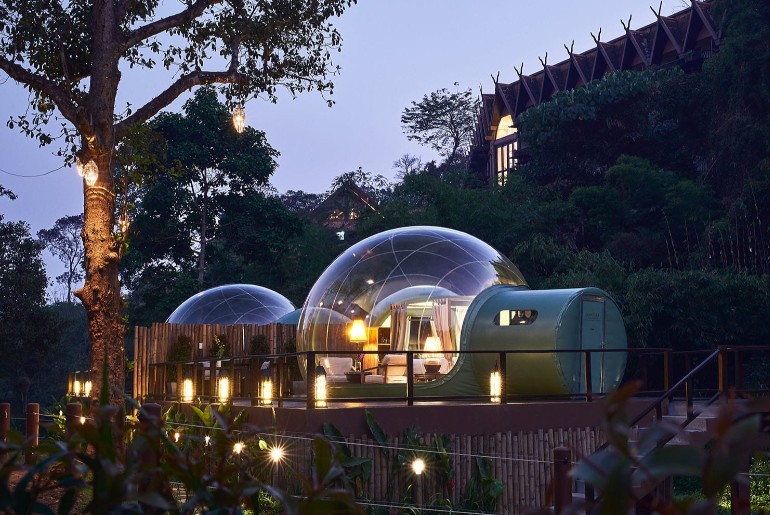 22 Rescued Elephants Live Around The Property
You will be surprised to know that the elephants cruise by and are not living in the property. Around 22 elephants have been rescued from the streets of Thailand. They were then placed in a camp in the area to lead a more comfortable life. You can even get more insight into their animal neighbours during property tour. You will either be accompanied by a vet or biologist to learn about the creatures. Thailand Has A Luxury Quarantine Centre With Private Pools & Fancy Meals.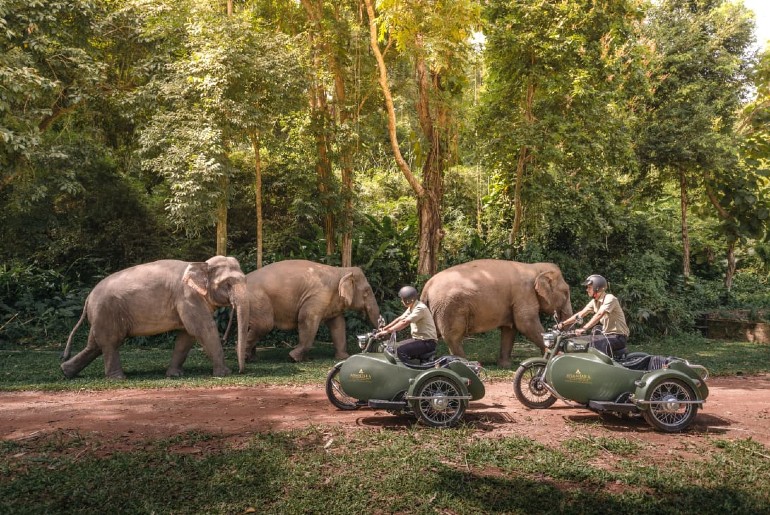 If solitude and seclusion are what you are looking for, then this unique vacation with elephants is what you need. The bubble promises an unforgettable luxurious dome for two people.